Texas Aims To Keep National Guard At Border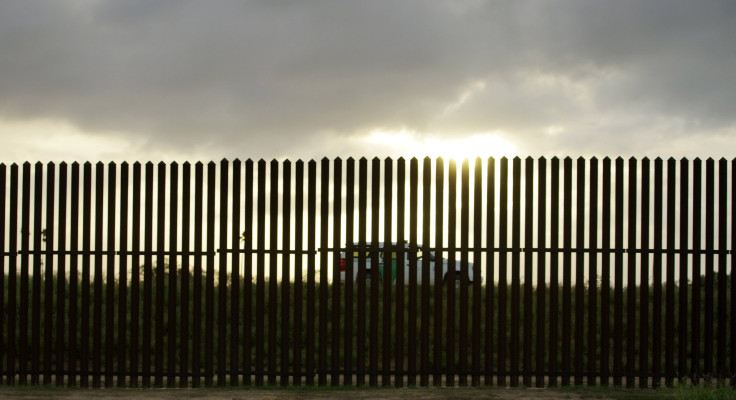 The National Guard troops that former Texas Gov. Rick Perry authorized at the Texas-Mexico border last year could stay for several months past their scheduled departure date, if state officials have their way. According to local reports, Texas Lt. Gov. Dan Patrick said at a news conference Tuesday that drug cartels have been ramping up operations in anticipation that the troops would soon be leaving the area.
He announced he would be requesting $12 million in funding to keep the troops there until May and would work on an additional bill to extend their stay through August. "Under no circumstance should we have a complete pullout of the National Guard next month," he said, according to the Associated Press.
Former Gov. Rick Perry ordered 1,000 National Guard troops to the border last year amid a surge of unauthorized border crossings by unaccompanied children and families. Perry argued that the Texas border was left vulnerable to drug cartels and traffickers because Border Patrol resources were diverted to handle the influx. Perry stated at the time that he expected Washington, D.C., to eventually foot the bill for the troops' presence there.
Troop levels have been winding down in the weeks leading up to their scheduled departure in March, and around 200 remain. The number of unauthorized border crossings has also waned since August. But federal officials have speculated that the downward trend could be due to seasonal patterns and warned that the surge could return in the coming months.
Current Texas Gov. Greg Abbott, who was elected in November, has pledged an even tougher stance on border security than his predecessor. But he was not present during Patrick's announcement and has not made a statement regarding the future of the National Guard at the Texas-Mexico border.
Democratic lawmakers have criticized the National Guard's border presence as a waste of funds and ineffective militarization of the border, and instead supported funding for the state's Department of Public Safety, which also has officers deployed at the border.
A Texas economic firm issued a report in September saying that troops' presence discouraged business and tourism in the Lower Rio Grande Valley. It estimated that one year of National Guard deployment at the border would cost more than 8,000 jobs statewide and $650 million in gross product.
© Copyright IBTimes 2023. All rights reserved.