Who Is Pamela Geller? What The Garland 'Draw Muhammad' Event Organizer Had To Say About The Shooting And Free Speech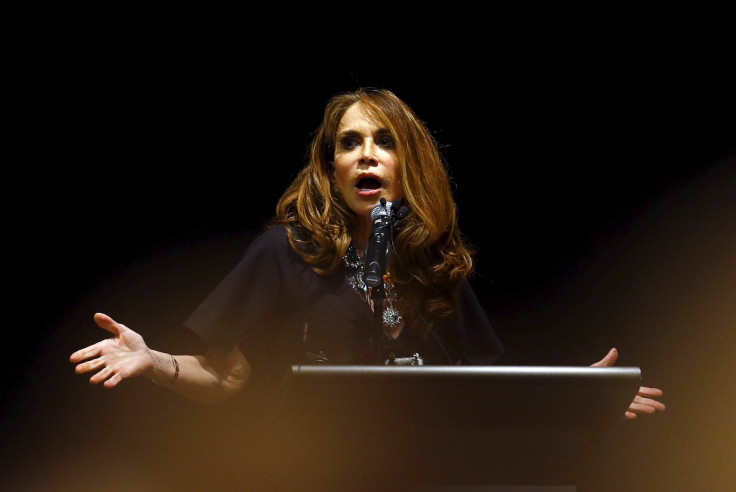 Pamela Geller, who organized the "Draw Muhammad" event in Garland, Texas, where three people were shot Sunday, said the violence was part of a war on free speech. "What are we going to do?" she posted. "Are we going to surrender to these monsters?"
The outspoken Geller is no stranger to controversy: She heads the American Freedom Defense Initiative, which the Southern Poverty Law Center designates as an "anti-Muslim hate group." She's also president of a related group called Stop Islamization of America, CNN reported.
Geller, born in 1958, started her career at the New York Daily News as a financial analyst and later became an associate publisher at the New York Observer. She married Michael Oshry, an affluent car dealer, in 1990, and had four children with him, the Southern Poverty Law Center says. In 2007, a salesman at one of the couple's dealerships -- Universal Auto World -- was killed. The investigation into his death led to the discovery of a fraud scheme. Geller divorced Oshry, who died in 2008, and launched a popular anti-Islam website titled Atlas Shrugs.
Geller, who told the New York Times she was a "racist-Islamophobic-anti-Muslim-bigot," gained notoriety as she continually denounced Islam. Over the years, she's posted about everything from President Barack Obama sleeping with "a crack whore" to human rights in Sudan. In 2009, Geller publicly opposed the construction of a mosque near ground zero, and she's also written books such as "Freedom or Submission: On the Dangers of Islamic Extremism and American Complacency."
Most recently, she made national news last month for sponsoring bus and train ads that read "Killing Jews is worship that draws us close to Allah." Geller sued New York City's Metropolitan Transit Authority to be allowed to display them, the Washington Post reported. She called it "a triumph for liberty and free speech."
Sunday's event was a response to the January killings at the Charlie Hebdo offices in Paris, where two Islamist extremists killed 12 people over the satirical magazine's depictions of the Prophet Muhammad. The "Muhammad Art Exhibit and Cartoon Contest" offered a $10,000 prize to the best cartoon of the prophet. It was set up "to show we would not kowtow to violent intimidation and allow the freedom of speech to be overwhelmed by thugs and bullies," Geller told the Washington Post.
At the end of the night, two men arrived and opened fire. They injured a security guard before police fatally shot them both.
Geller told CNN the attack did not deter her future plans. "I will not abridge my freedoms so as not to offend savages," she said. "Freedom of speech is under violent assault here."
© Copyright IBTimes 2023. All rights reserved.