Texas Attorney General Defies Supreme Court Same-Sex Marriage Ruling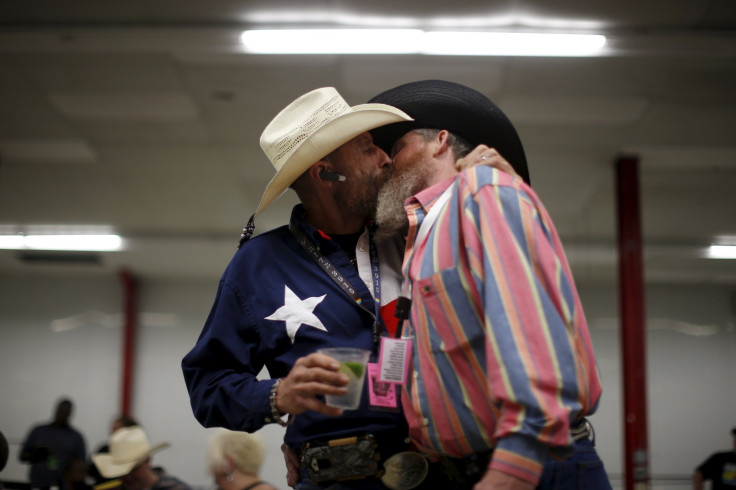 Texas Attorney General Ken Paxton on Sunday condemned the U.S. Supreme Court's decision on same-sex marriage, calling it a "lawless decision by an activist court," and told state officials that they could refuse marriage licenses to same-sex couples for religious reasons.
"This newly minted federal constitutional right to same-sex marriage can and should peaceably coexist with longstanding constitutional and statutory rights, including the rights to free exercise of religion and freedom of speech," Paxton said, in his formal legal opinion.
He added that "numerous lawyers stand ready to assist clerks defending their religious beliefs," many of whom would be available pro bono.
Texas Gov. Greg Abbott also defied the court's ruling in a Friday memo, where he wrote that "despite the Supreme Court's rulings, Texans' fundamental right to religious liberty remains protected."
Paxton's move was condemned by LGBT activists, who said it perpetuated a form of state-sponsored discrimination that the Supreme Court ruling had overridden.
"We settled the idea that public officials can pick which citizens to serve or not in the '50s and '60s civil rights litigation. They cannot," Austin lawyer Jody Scheske said, according to the Austin American-Statesman.
Formal opinions such as the one Paxton issued are not binding but are considered legally persuasive. Paxton's legal opinion was requested on Thursday by Lt. Gov. Dan Patrick, who strongly opposes gay marriage, the Austin American-Statesman reported.
Along with his opinion, Paxton also strongly criticized the Friday 5-4 ruling by the Supreme Court on Twitter.
"The reach of the court's opinion stops at the door of the First Amendment and our laws protecting religious liberty," Paxton said. "Our religious liberties find protection in state and federal constitutions and statutes. While they are indisputably our first freedom, we should not let them be our last," he added.
© Copyright IBTimes 2023. All rights reserved.