Texas' Gold Returning Within The State's Borders, But Officials Unsure When And How Repository Will Be Built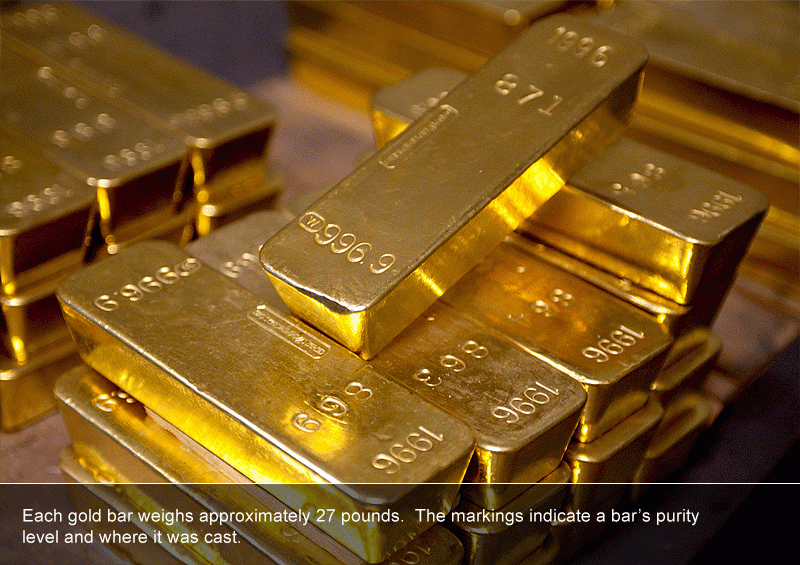 A Texas bill is bringing the Lone Star State's gold back inside its borders, but the decision presents many logistical problems, the Associated Press reported Saturday. Signed into law earlier in June, the new law requires Texas' stockpile of gold bars, valued at an estimated $650 million, be transported back to Texas from the New York bank where it is being held.
The law calls for the construction of the Texas Bullion Depository to hold all 5,600 gold bars, but it doesn't specify where it will go and how it will be built. This is an issue the comptroller's office, which has formed a four-person task force to implement the policy, is facing.
"We are honestly at the phase where the questions we are answering are creating more questions to answer," Chris Bryan, a comptroller's office spokesman, told the AP.
The biggest problem is funding. In the bill, which was authored by Republican state Rep. Giovanni Capriglione and introduced in 2013, it was estimated the repository would cost $23 million. By comparison, Fort Knox cost approximately $9.2 million in today's money to build, the AP said.
To solve the funding problem, Capriglione said he thinks a private company could build the repository and then charge for storage and other service fees. Under the law, civilians will also be allowed to store their gold holdings in the new repository.
After signing the bill into law, Texas Gov. Greg Abbott tweeted:
"With the passage of this bill, the Texas Bullion Depository will become the first state-level facility of its kind in the nation, increasing the security and stability of our gold reserves and keeping taxpayers funds from leaving Texas to pay for fees to store gold in facilities outside our state," Abbot said in a statement released when he signed the legislation in June.
Texas' gold is owned by the University of Texas Investment Management Co., which started collecting gold futures in 2009 to protect the state against the recession. Now, it has $25.4 billions holdings, of which 2.5 percent is the state's.
© Copyright IBTimes 2023. All rights reserved.