Texas vs. Butler Basketball: Start Time, TV Channel, Live Stream Info, Prediction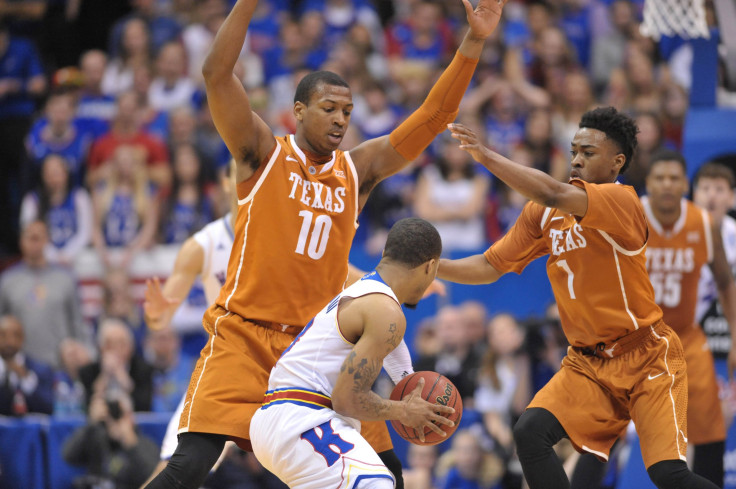 The No. 6-seeded Butler Bulldogs (22-10) might not be in their usual underdog role when they take on No. 11-seeded Texas Longhorns (20-13) in a Midwest region NCAA tournament matchup on Thursday afternoon at Consol Energy Center in Pittsburgh. The Bulldogs, formerly of the Horizon League, often played the role of spoiler— but now the Big East team is expected to win.
"Certainly there's a difference in some ways," said coach Chris Holtmann to the AP. "People have mentioned it because we're a smaller school. We'll always be that. It's what makes us special."
Butler finished second in the Big East and have been solid all year. Junior guard Kellen Dunham leads the offense, scoring a team-best 16.7 point per game. Senior forward Kameron Woods is a force in the post, averaging 7.8 points per game and leading the team with 9.8 rebounds. Butler has been consistent, losing back-to-back games just once all year. They have also beaten four ranked teams.
Texas, on the other hand, has been plagued by inconsistency. The end of the season has been especially disappointing. The Longhorns have lost 11 of their last 20 games, including two four-game losing streaks. It's been a rocky road into the tournament. Once the NCAA tournament begins, however, the regular season doesn't matter.
"Regardless of how your year has gone, and some teams maybe have had surprising years, some teams maybe haven't had the year they'd liked to have had," Coach Rick Barnes said in a press conference.
"But when you get into this tournament, it's a new start for everybody. I don't care if you're Kentucky or any team in this tournament, it's a new start and you realize it's a one game. It's a one-game tournament, every game or you don't get to move on."
The Longhorns boast a roster with a great deal of length, led by freshman forward Myles Turner (10.4 ppg, 6.4 rpg, 2.7 bpg) and sophomore guard Isaiah Taylor (13 ppg, 4.6 apg). The Longhorns rely on an often-intense defense that allows just 60.4 points per game, and leads college basketball with 7.9 blocks per game. Texas' size and a return to health (after a season plagued by injuries) have made the Longhorns the popular pick to win the second-round matchup.
"I think it's why they're a trendy pick," Holtmann said to the Indianapolis Star Tribune. "Now they're healthy. People see they were able to do some things late in the Big 12."
In fact, so many people are picking Texas that it has thrust Butler back to their familiar underdog role. Despite Butler being the higher seed, Texas is a two-point favorite, according to bovada.lv.
Start Time: 2:45 p.m. ET
TV Channel: CBS
Live Stream: Watch online at March Madness Live
Prediction: Texas is the trendy pick. The Longhorns have size and talent, and appear to be at full strength. Yet Butler runs an effective offense that rarely displays poor form. Expect Butler to do just enough to outlast Texas.
Butler over Texas, 72-68
© Copyright IBTimes 2023. All rights reserved.