Thailand Remains In Political Limbo; Hope Of Economic Recovery In Q2 Dashed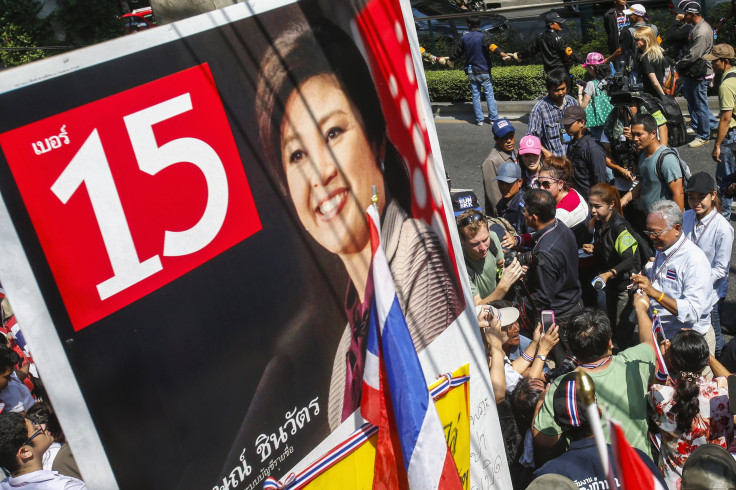 Thailand's current political mess took a turn for the worse when the Constitutional Court nullified last month's general election. With no end to the turmoil in sight, it's possible the country will have less than 2.7 percent gross domestic product (GDP) growth, which is what the Bank of Thailand projected for the Southeast Asian nation this year.
The nullification Friday of the February election, which was challenged by the opposition Democrat Party (DP), was not surprising, but it leaves the country in a bind as a prolonged power vacuum and increasing risks to stability worsen. One senior political figure said of the nullified election, "We are back to square one," according to a research note from Nomura on Saturday.
A number of changes would have to be made if another round of elections were to happen, and the DP has made it clear that if Yingluck Shinawatra's Pheu Thai Party follows the same election process as the one in February, it will once again boycott the election. With this latest development, any hope of a second-quarter economic recovery is unlikely.
The Bank of Thailand (BoT) recognizes these rising downside growth risks. Last week it downgraded its 2014 GDP forecast to 2.7 percent, "which is closer to our 2.5 percent projection," Capital Economics analysts wrote in a March 24 research note. "However, both forecasts are starting to look on the high side given the growing risks of a protracted political gridlock."
Growth will be driven by exports this year, but even there, with a less than optimal external environment in China, competition from other emerging markets and capital outflow risks due to Federal Reserve tapering plus a BoT export growth estimate of 4.5 percent could be too large, and the actual figure will likely be closer to 2.6 percent, Nomura analysts said.
Even worse, the political gridlock could have a long-term impact on Thailand. Without a functioning government, many big-ticket infrastructure projects will not be implemented, including a water-management project, and they will be delayed beyond 2015 as the new government tackles some of the more urgent political reforms. It looks all but certain that Thailand will have a bad year, if not many bad years.
"The unstable political climate has undermined consumer and business confidence, deterred tourists and restricted fiscal spending," Capital Economics researchers said. "If an elected government is not in place by midyear, there is also a risk that the tabling of the budget for FY2015, which affects disbursements starting from October, will be hampered by delays."
© Copyright IBTimes 2023. All rights reserved.