Thailand To Test Digital Baht Currency With Hong Kong's Central Bank Before Public Launch
KEY POINTS
The Bank of Thailand is studying the rollout of central bank digital currency to more businesses and the general public
BOT wants to make sure CBDC will not impact financial stability
CBDC might have a negative effect on commercial banks
Thailand has entered the third phase of the development of its central bank digital currency (CBDC), the Digital Baht. The Bank of Thailand (BOT), the country's central bank, revealed it has already been using CBDC in transacting with some large businesses.
BOT said it will start using CBDC in transacting with the Hong Kong Money Authority by September. BOT Assistant Governor Vachira Arromdee also said the central bank plans to expand the use of CBDC to more large businesses, as well as to the general public. "However, a comprehensive study must first be completed before taking such action," she remarked regarding its rollout to the public.
People are used to paying for purchases using electronic cash or e-money. E-money, used for payments online, has its reserves held at banks or on fintech wallets like PayPal. According to the Bank of International Settlements (BIS), which is the global bank of all central banks, CBDC is a form of traditional money in digital form that is issued and managed directly by a central bank and backed by its reserves.
If people start using CBDC, it will have a negative impact on commercial banks because it will decrease the need for middlemen in confirming financial transactions.
CBDC also differs from cryptocurrency, which is not legal tender and not backed by central bank reserves. Because of that, cryptocurrencies' values are volatile. CBDC, like cryptocurrencies, will run on the blockchain, a form of digital ledger that allows transactions to be recorded in chronological order.
Arromdee cited that broad public use of digital currency is a big issue, so the central bank will first study its impact on financial stability. However, she also said, it will reduce financial transaction cost. The vice governor cited that China's public use of CBDC does not appear to have impacted financial stability in the country.
However, it should be noted that China is only pilot testing CBDC and that it was only rolled out to select cities and partner merchants. China is still ahead of other countries, like the United States and South Korea, in pilot-testing CBDC. Analysts predicted that China would be the first to launch CBDC domestically.
Jerome Powell, chairman of the Federal Reserve, had said the U.S is on top of the issue surrounding CBDC, but declined to specify what are the recent actions the Fed is undertaking.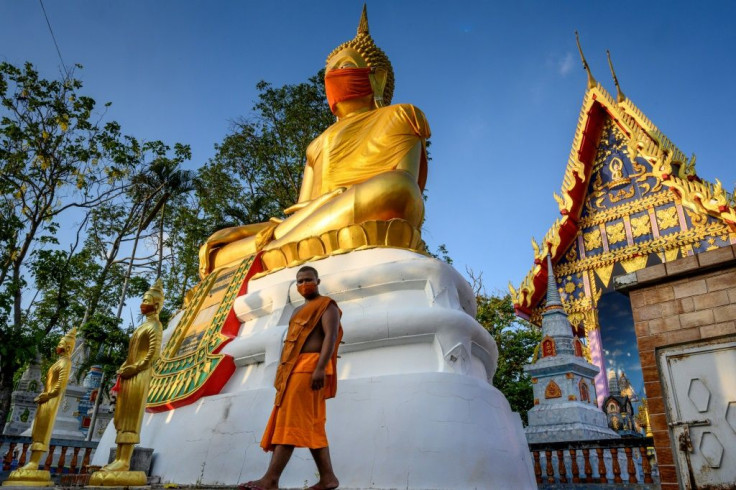 © Copyright IBTimes 2023. All rights reserved.