These 6 Crypto & Blockchain Projects Performing Well Despite the Bear Market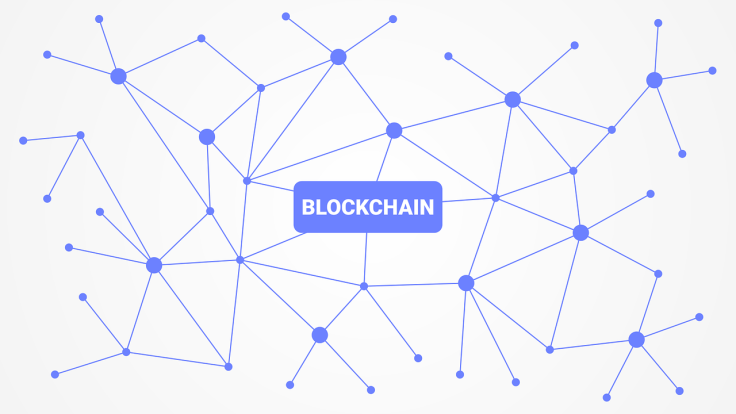 As most of us know, the crypto market is currently in a downturn. Many of the major tokens have seen their per-token value decrease and many analysts predict that this slump will last for a while.
Just like with previous market dips, there are many people who are predicting this to be the end of the industry and the projects within it. But these 6 projects prove them wrong. Not only are they staying afloat in the bear market but many of them are actually thriving.
Here are the top 6 crypto and blockchain projects performing well despite the market slump:
1. Phemex
Last December, Phemex celebrated its 2nd anniversary, marking another year of growth for the young crypto-derivatives platform. Even before this recent bear market, the Singapore-based derivatives exchange has consistently exceeded expectations, growing from a user base of mere thousands to a community 5 million strong, Phemex attributes this success to its dedication to customer satisfaction. Led by a team of veteran Wall Street executives, Phemex's swift and light trading engine, intuitive UX, and commitment to its users have given this relatively new player a leg up in the immensely competitive arena of cryptocurrency exchanges.
2. Dusk Network
Whether the markets are up or down, consumer needs still have to be served and the Dusk Network serves one of the most important; privacy. Using blockchain technology, Dusk Network creates zero-knowledge cryptography that helps financial institutions remain regulatory compliant even while preserving the privacy of their customers.
Dusk Network launched its DayBreak testnet only a few months ago but it continues to make waves within the industry. As more mainstream financial institutions are turning to blockchain to meet privacy needs and customers themselves demand more privacy, Dusk Network can look forward to a bright future, bear market or not.
This is confirmed by a recent listing to one of the major exchanges, KuCoin. Also a recent hiring streak empowered the team with more business, marketing and financial power. Besides privacy, transparency is one of the core values, therefore the fintech company releases two Biannual Reports, sharing the exact states of the company and its financial status. This is expected mid summer.
3. Apeiron NFT
The thing about diamonds is that they only shine through under pressure - and that's
just what we see with Apeiron, the world's first play-and-earn NFT god game.
Despite the bear market, Apeiron has not only maintained the value of its NFTs, but
actually increased them. Backed by capable, committed investors and buoyed by a loyal fanbase, Apeiron is one of the most exciting NFT-based games in recent times.
In Apeiron, players will explore an expansive virtual universe with top-notch graphics, battle in-game monsters with a unique card-battling combat system, and rule over a planet of cute-n-chubby Doods in the role of a newborn deity, a Godling. As a play-and-earn game, Apeiron allows users to actually create and discover their own planets and Dood heroes as NFTs, which can be sold on marketplaces for spendable currency. Considering how big GameFi and P2E have become, we can only expect to see more of Apeiron moving forward.
4. Binamite
Anupam Varshney, founder of Web3 marketing and consulting firm, Octaloop , identified a crucial problem within the blockchain sphere when he started Binamite -- paying contractors in crypto is... tedious, to say the least. Projects want more options for paying employees, and contractors want more flexibility in how they get paid. Binamite brings flexibility and convenience to both sides of the equation.
With development starting during the pandemic, building Binamite was never going to be easy. However, despite the bear market demolishing many early-stage projects, the team appears to be pulling through, working relentlessly these last few months to prepare for their upcoming open beta launch.
Showing resilience of its unique model, a premier blockchain gaming platform Nakamoto Games is moving ahead with game releases, development and network-wide updates to reflect global demand for new, immersive and exciting blockchain-based games.
Nakamoto Games is planning to release its first AAA game Escape, timeless action game Tank Battle, a multiplayer 8 Ball Pool and much more. The "NAKA Army" of fans on Twitter and Telegram grew from 450k members a few weeks ago to almost 500k today. The platform boasts 16k+ games played daily by 6k+ users and promises to release the $LAND token for the Outlanders MMORPG in July.
6. ViCA
ViCA is one of the biggest arbitrage services in Korea that is leveraging blockchain to secure high returns for its users. Through its automated trading platform ViBOT, ViCAcurrently boasts over $12 million in operating funds.
Its virtual assets dealership supports over 192 tokens and its own native token is listed on exchanges such as Coinsbit, lbank, WhiteBIT, and Bitmart exchanges. Unlike some other projects, ViCA did not opt for an ICO or IEO but instead, bases its business on real-world applications such as vending machines that use ERC-20 technology. Its monthly profits have been consistent since last year and all its profits are reported to its users on a weekly basis.
With all these achievements in such a short time, ViCA is definitely a blockchain project to watch.
Despite the bear market, many projects are still being launched and promoted in the crypto, NFT, and DeFi spaces. This is where X10 Agency, a blockchain-focused marketing agency, comes in. Even in the middle of the market slump, it has pushed forward projects for many of its clients. This is based on its philosophy that even in a bear market, blockchain brands need to connect with their audience. With its current and incoming projects, X10 Agency is clearly not going anywhere.
At this point, a few things are clear; first, the bear market might last a while. The second thing is that bear market or not, many of the innovative projects will continue to develop.
Because as Serge Baloyan, CEO of X10 Agency puts it, continuing with operations is a key part of keeping the industry alive. "There is so much to do in the blockchain sector, even during a bear market. We have many exciting projects that our clients are launching and these are very important. They energize the crypto crowd and explore the many uses of blockchain outside of trading tokens. In essence, they make sure that the industry has a future, bear market or bull market." he says.
FOLLOW MORE IBT NEWS ON THE BELOW CHANNELS