These 8 Filipinos Are The Oldest, Richest People In The Philippines: #1 Is 88 Years Old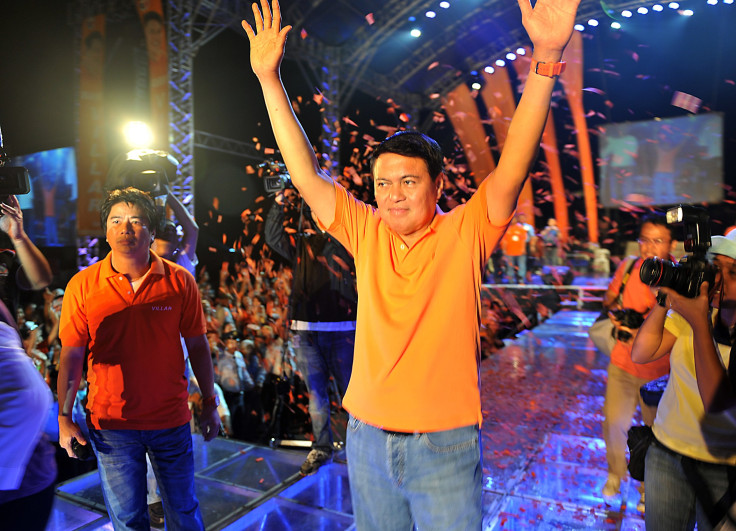 KEY POINTS
Lucio Tan, 88, is the oldest, richest person in the Philippines, with an estimated net worth of $2.4 billion
Three of Henry Sy Sr.'s children made it to the top eight oldest, richest people in the Philippines
Manuel "Manny" Villar is the richest politician in the Philippines
The Philippines, a Southeast Asian country rich in minerals, cropland and coastal and marine resources, houses several of the wealthiest people in the world, as listed by Forbes — with the oldest currently at 88 years old.
Below are the top eight oldest, richest tycoons who made marks in different Philippine business industries:
Ramon Ang, 69 — $3.4 billion
Ramon Ang is the president and vice chairman of one of the nation's oldest conglomerates, San Miguel. Originally a brewer, San Miguel is now a leader in food and beverages. Most of the company's revenue comes from power and infrastructure businesses.
Ang, the 8th oldest richest person in the Philippines, also owns a significant stake in Eagle Cement, a company that manufactures, markets, sells and distributes cement.
After finishing college, Ang followed in his father's footsteps and tried entering the vehicle business but focused on fixing and selling luxury automobiles from Japan.
Tony Tan Caktiong, 70 — $1.2 billion
Tony Tan Caktiong is the founder and chairman of Jollibee Foods Corporation, one of the world's fastest-growing Asian restaurant chains. He is a Filipino billionaire businessman who ranked 13th among the richest men in the Philippines by Forbes, with an estimated net worth of $1.2 billion.
He was the third of seven siblings born to Chinese parents who migrated from Fujian, China, to the Philippines. His parents were hardworking and introduced him to business early on, allowing him to assist in their family's restaurant business in Davao. He franchised the Magnolia Ice Cream House after attending Chiang Kai Shek College and the University of Santo Tomas, where he studied chemical engineering.
From there, he opened Cubao Ice Cream House and Quiapo Ice Cream House before founding Jollibee in 1978. Today, JFC owns Greenwich, Chowking, Mang Inasal, Red Ribbon and Jollibee, with over 3,300 restaurants in the Philippines and more than 2,500 stores overseas. With partner Edgar Sia II, Caktiong also owns a stake in the fast-growing DoubleDragon Properties.
Henry T. Sy Jr., 70 — $2.5 billion
Henry T. Sy Jr. is the eldest son of the late Henry Sy Sr., the founder and former chairman of SM Investments Corporation (SMIC). He is currently the vice chairman of SMIC and chairman and Chief Executive Officer of SM Development Corporation.
He also chairs Pico de Loro Beach and Country Club Inc. and is the current vice chairman of The National Grid Corporation of the Philippines. He is responsible for major real estate acquisitions and developments at SM Group.
As a respected business leader in the Philippines, he has amassed significant wealth and assets through his years of hard work in the corporate world. His estimated net worth is $2.5 billion, making him one of the wealthiest people in the Philippines.
He is commonly referred to as the "Big Boy" among entrepreneurs for being the eldest son of one of the greatest business founders in the country.
Elizabeth Sy, 70 — $1.9 billion
Elizabeth Sy is an adviser of SM Investments and the second child and daughter of the late SM founder, Henry Sy Sr. She is also the chairperson and president of SM Hotels and Conventions. She is responsible for driving the company to success by overseeing the management and growth of nine hotel properties, managing several SMX Convention Centers (SMXCC) and trade halls in eight locations throughout the country and making improvements and innovations in the properties to provide top-quality accommodation and convention facilities.
She has been recognized for her significant contribution to developing the local tourism industry, receiving the prestigious Skål International Tourism Personality Award for the hotel category.
Elizabeth began her career as an assistant at her father's first hotel business, the Manila Royal Hotel.
Andrew Tan, 71 — $2.5 billion
Andrew Tan is the Chairman and CEO of Alliance Global Group, Inc. and Megaworld Corporation, two of the largest real estate developers in the Philippines.
He was born to Chinese immigrants from Hong Kong and worked during his high school and college years to survive financially. Aside from selling different items, like watches, he also provided tutorial services on math subjects to his classmates and friends.
After acquiring his university degree in accounting, he entered the job force. Throughout his career, Tan worked diligently to pursue his ambitions. Tan worked for Taipan businessman Leonardo Ty, who owns Hitachi and Ajinomoto. According to a colleague, Tan was the most diligent employee for Ty. Today, he is one of the Philippines' oldest top billionaires, with a net worth of $2.5 billion.
Teresita Sy-Coson, 72 — $2.2 billion
Teresita Sy-Coson is a Filipino businesswoman and heiress of the SM Group. She is the Vice Chairperson of SM Investments. Today, she has an estimated net worth of $2.2 billion and ranks 1,346th in the world.
Sy-Coson's experience in the business spans retail merchandising, mall development and banking with her chairmanship at BDO Unibank, a retail bank. Her husband was Chinese lumber tycoon Louis Coson, who died in 2003.
In 2020, Sy-Coson donated around 150,000 doses of vaccine to government-sponsored vaccination initiatives in the country and hospital equipment to help medical facilities treat the high number of patients amid the pandemic.
Manuel "Manny" Villar, 73 — $8.6 billion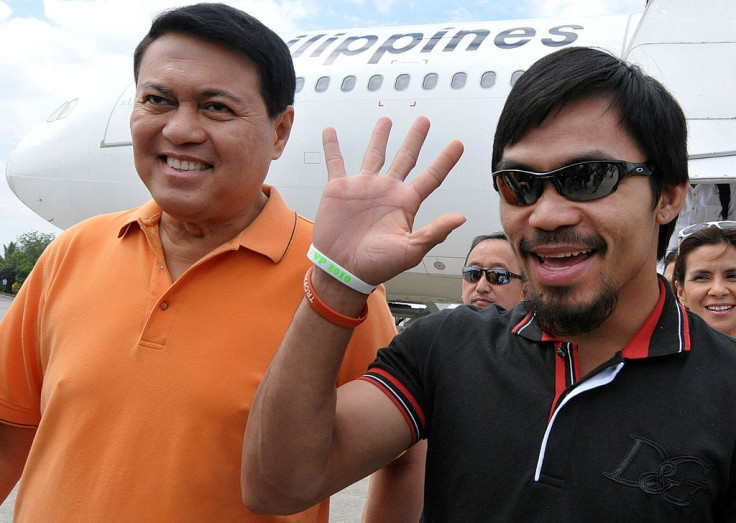 Manny Villar is a Filipino business tycoon, politician and philanthropist. He was born in Moriones, Tondo, Manila, and overcame poverty with hard work and determination. He earned both a bachelor's and master's degree in business administration from the University of the Philippines (UP). The 73-year-old business mogul started with a Php10,000 capital and went on to establish the largest homebuilding company in the country today.
Villar chairs property developer Vista Land & Lifescapes, currently run by his son Manuel Paolo. His biggest asset is his stake in Golden MV Holdings (formerly Golden Bria). Villar also has three other listed entities, including mall operator Vistamalls, AllHome and AllDay Marts.
Villar is involved in politics and even held various positions, including congressman, speaker of the house of representatives, senator, and senate president. He is also currently a member of the Nacionalista Party. His estimated net worth is $8.6 billion, according to Forbes, making him the richest politician in the Philippines and 217th in the world today.
Lucio Tan, 88 — $2.4 billion
Lucio Tan is a well-known Filipino Taipan and chairman of the LT Group, Inc. He is the oldest richest person in the Philippines, with an estimated net worth of $2.4 billion as of March 2023, making him the 1,230th wealthiest person in the world.
Tan was born poor and emigrated to the Philippines from China. He worked as a janitor in a cigarette company, learning the trade and eventually rising to become a tobacco cook and dealer himself. He started his own business by building FTC and introducing the classic "Hope" cigarette to the market. Tan also founded companies such as Asia Brewery in 1892, which is currently a subsidiary of LT. His conglomerate includes the Philippine Airlines (PAL), Philippine National Bank (PNB), Tanduay Distillers, Fortune Tobacco Corporation (FTC), Eton Properties Philippines, Inc. and the Tan Yan Kee Foundation.
Aside from his progressive business career, Tan is also actively involved in philanthropy and has donated millions of dollars to various causes. In the early 2000s, he was honored by Guam for his business investments, donations and contributions to the island — declaring November 4 as Lucio Tan Day in recognition of his remarkable works.
© Copyright IBTimes 2023. All rights reserved.