'Think Twice': Taiwanese Leader Warns China That Its 'Yun Feng' Missile Can Reach Beijing
KEY POINTS
The former premier said the Taiwanese people should fight invaders, like Ukraine
Yun said Taiwan could use anti-ship missiles against PLA ships crossing the Strait
He said armaments and geographic location are useless without the will to defend
Taiwan has an answer to the array of dreaded Chinese missiles targeting it, the "Yun Feng" or "Cloud Peak" missile. Sending across the message, Taiwanese legislative speaker You Si-kun warned China Sunday that it should "think twice about invading Taiwan, as the "Yun Feng" could reach Beijing."
The legislative speaker, who was the Premier of Taiwan from 2002 to 2005, warned that he knew the Cloud Peak, a medium-range supersonic land-attack cruise missile developed in Taiwan, could reach Beijing, reported Taipei Times.
You added that though he could not talk publicly about it earlier, now he could as the missile was in mass production. "Taiwan is not invading China, but China should take Taiwan's ability to attack Beijing into consideration before launching an invasion," You said while delivering an online keynote speech on the Web forum www.taiwanus.net.
The speaker said that the Taiwan Strait is a natural barrier that provides a defensive advantage to Taiwan, so a Chinese invasion would be different from Russia's invasion of Ukraine.
"Taiwan could use anti-ship missiles such as the Hsiung Feng III against Chinese Naval forces crossing the Taiwan Strait," he said. You, a strong advocate of Taiwan Independence, added that if ever the Chinese vessels land, the people should show the determination to fight them like the Ukrainians.
"God helps those who help themselves is the most important lesson that Taiwan should learn from the Russia-Ukraine war, as good armaments and geographic location are useless without the will to defend," You said.
In 2020, Taiwan was said to have test-fired a slew of medium-range missiles and rockets at the Jiupeng military base. Though speculations were rife that the Yun Feng missile was also tested, there was no official confirmation in this regard.
However, a year later in October 2021, Taiwan finally acknowledged the existence of the "Yun Feng" or Cloud Peak missile. On whether the missile could destroy targets 1,200 kilometers away, Taiwanese Defense Minister Chiu Kuo-cheng replied the medium-range surface-to-surface missile program was still in development.
According to defense experts, "Yun Feng" is a necessary deterrent that can attack military targets deep inside China. Though medium-range and cruise missiles are categorized as "strategic units" by the military, Taiwan had said it would not strike first and the missiles would only have a second-strike capability.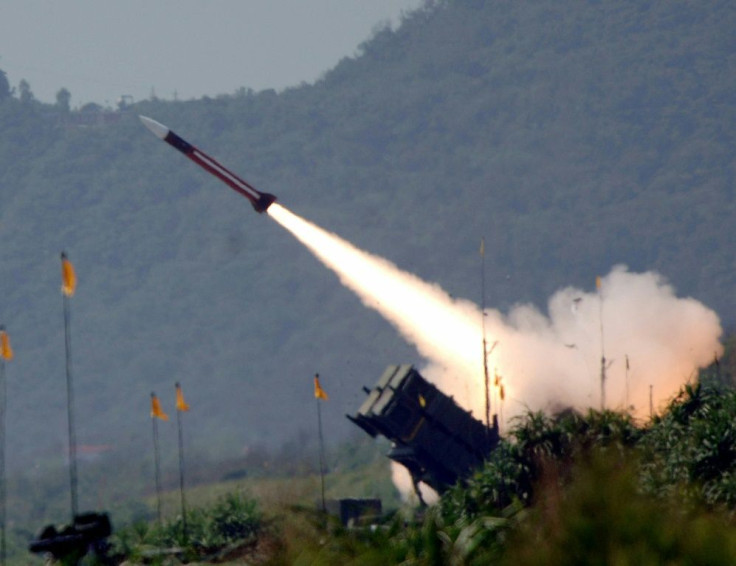 © Copyright IBTimes 2023. All rights reserved.