Third Man Dies After Receiving Contaminated Moderna COVID-19 Vaccine
KEY POINTS
A 49-year-old Japanese man died after receiving a contaminated Moderna vaccine
No links between his inoculation and death have been found by authorities
The man's death, as well as the first two before him, are still being investigated
A 49-year-old man in Japan allegedly died last month after he received a Moderna vaccine that was from the recalled batches found to have contained stainless steel particles — making him the third person to have died from being inoculated with a dose from the contaminated vials.
The unnamed man, who was allergic to buckwheat, died on Aug. 12 after he received his second Moderna shot the day before, local newspaper The Japan Times reported, citing the country's health ministry. It was unclear if the man had any pre-existing health conditions.
The previous deaths connected to the contaminated batches had been two men in their 30s, who received their shots on Aug. 26.
"At this time, no causal link between previous deaths and Moderna vaccination has been identified, and there is no evidence that this vaccine poses any health hazard or significant safety risk," Takeda Pharmaceutical, which distributed the Moderna vaccines in Japan, said in a statement released Tuesday.
The three cases are still being investigated.
Three vaccine batches totaling up to around 1.6 million doses were recalled Thursday by Moderna and Takeda after stainless steel particles were found in the vials, but as many as 180,000 contaminated doses had already been administered before their use was suspended.
"Stainless steel is routinely used in heart valves, joint replacements and metal sutures and staples. As such, it is not expected that injection of the particles identified in these lots in Japan would result in increased medical risk," Moderna and Takeda initially said in a statement following the discovery of the contaminated vials.
Both companies said they were investigating the Spanish factory where the COVID-19 vaccine batches — numbered 3004667, 3004734 and 3004956 — were produced. It was later revealed that the contaminants were the result of friction caused by the failed installation of two metal parts in the production line, according to Takeda.
Around 18 million doses of Moderna's vaccine have been supplied to Japan as of Aug. 26, Takeda claimed in a statement. More than 200 million doses have been given to around 110 million people in 45 countries thus far, according to the company.
Japan has recorded 1,583,641 confirmed COVID-19 cases and 16,409 deaths as of Tuesday, data provided by Johns Hopkins University stated.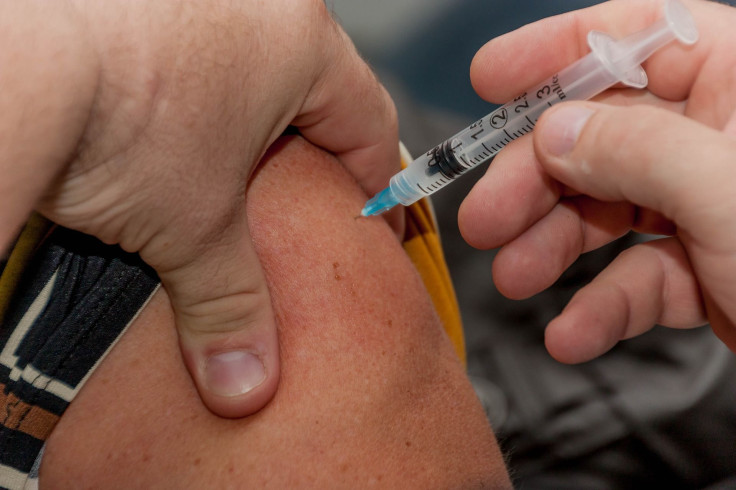 © Copyright IBTimes 2023. All rights reserved.