2 Dead After Receiving 'Contaminated' Moderna COVID-19 Vaccine In Japan
KEY POINTS
Both men who died were around the age of 30
The men each received a Moderna shot from one of the three suspended lots
Japanese officials are investigating for a causal link between the deaths and the shots
Two people have died in Japan after they received "contaminated" doses of a COVID-19 vaccine developed by Moderna, authorities said Saturday.
Both men who died were around the age of 30. They each received a shot of the Moderna vaccine from one of the three batches suspended by authorities on Thursday, officials for the country's Ministry of Health, Labor and Welfare said, CTV News reported.
Authorities say the men died within days of receiving their shots but noted that they have yet to find a causal link between the deaths and the vaccine. The Japanese government is now conducting inquiries on the fatalities.
"Currently, no link has been confirmed between these deaths and the Moderna vaccine, but we believe it is important to carry out a formal probe to investigate the matter further," Takeda Pharmaceutical Company, which distributes the Moderna shots in Japan, said in a statement.
The contaminants found in some vials were believed to be metallic particles, public broadcaster NHK said. However, Fumie Sakamoto, the infection control manager at St. Luke's International Hospital in Tokyo, warned against drawing a connection between the vaccine doses and the deaths while the investigation is underway.
"There may only be a temporal relationship between vaccination and death," Sakamoto told Reuters. "There are so many things we still don't know to make any conclusions on these two cases."
Japan has suspended the use of 1.63 million doses of the Moderna vaccine while the country's Ministry of Health, along with Takeda, conducts an investigation. The suspended lots, which had numbers 3004667, 3004734 and 3004956, have been distributed to over 860 vaccination sites across the country.
Moderna and Takeda Pharmaceutical have since released a joint statement where they offered condolences to the families of the two men and said they will conduct a probe to determine whether the deaths were connected to the shots.
"This is a tragic event, and the loss of life is something that we take very seriously. We offer our sincerest condolences to their loved ones," the joint statement read. "At this time, we do not have any evidence that these deaths are caused by the Moderna COVID-19 vaccine, and it is important to conduct a formal investigation to determine whether there is any connection."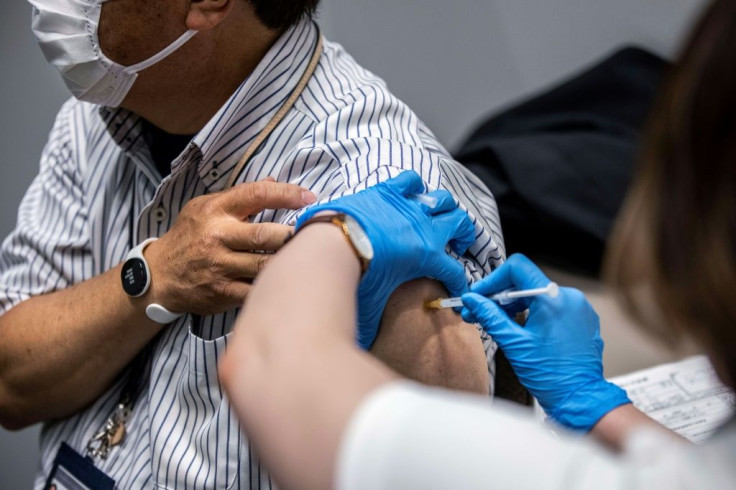 © Copyright IBTimes 2023. All rights reserved.