Thousands Of Failed Drug Tests Cause Massive Truck Driver Shortage Amid Supply Chain Mess
While the backlog of container ships at U.S. ports is causing headaches for retailers, a shortage of truck drivers to transport goods to stores is wreaking more havoc, and the reason for the lack of drivers may come as a surprise.
More than 72,000 truck drivers have failed drug tests required by the Drug & Alcohol Clearinghouse and enforced by the Federal Motor Carrier Safety Administration since January 2020, according to government data, as reported by the New York Post.
The American Trucking Associations said driver shortages are around 80,000, citing a high number of retirements, a low number of female drivers and drug test failures. This is an increase from 2018 when drivers were down 60,800 and the 50,700-driver shortage in 2017, the organization said, according to the New York Post.
"It's a staggering number of drivers we have lost" because of the new drug-testing rules, Jeremy Reymer, chief executive of industry recruiter DriverReach, told the news outlet.
Drivers can be removed from the Drug & Alcohol Clearinghouse registry if they complete a "Return to Duty" program, but many choose not to do so. According to records, as many as 54,494 violators have not started the program, and experts say they are likely not to do so, the New York Post reported.
A majority of the violations (56%) are for marijuana, which is legal in 18 states for recreational use and 36 states for medical purposes, but it is still considered a federal offense. Another 18% of cases are for amphetamine and methamphetamine violations, and cocaine and opioids account for 15% and 4% of drug test failures, respectively, the news outlet said.
The need for drivers is becoming a significant concern as the American Trucking Associations estimates that nearly 1 million new drivers will be needed over the next decade. That equates to 110,000 new drivers a year for the next 10 years based on turnover rates and new freight demands.
"This is a warning to the entire supply chain that if nothing changes, one day consumers could go to the grocery store and instead of seeing seven varieties of apples there are only three because a shipment didn't make it in," Bob Costello, chief economist for the American Trucking Associations, told the New York Post.
Truck drivers make on average an annual salary of $70,000 to six figures, with sign-on bonuses tallying upwards of $15,000.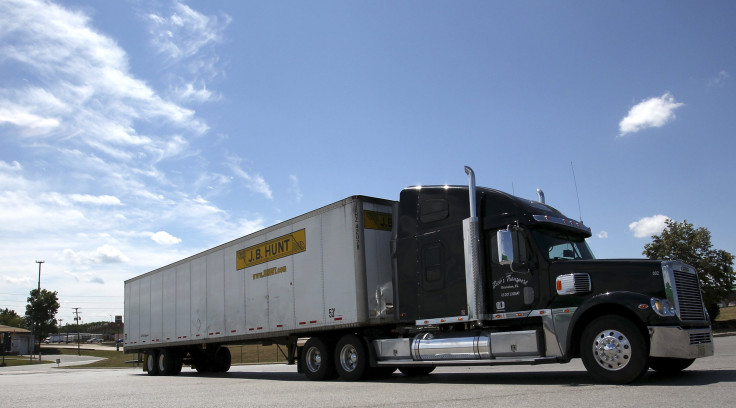 © Copyright IBTimes 2022. All rights reserved.
FOLLOW MORE IBT NEWS ON THE BELOW CHANNELS