Supply Chain Crisis Is Holding A Whopping $24B In Goods Hostage
As the supply chain crisis at the California ports continues to threaten the holiday shopping season, the magnitude of the problem is coming to light as it is estimated that a staggering amount of goods are waiting to be offloaded.
According to Goldman Sachs, at just California's ports of Los Angeles and Long Beach, there is a whopping $24 billion in goods just sitting outside the ports in container ships awaiting their turn to unload, as reported by CNN.
Goldman Sachs issued a warning to its customers in a note on Monday, saying that the backlog at the ports is likely to continue "at least" through the middle of 2022, CNN said.
The note continued, "No immediate solution for the underlying supply-demand imbalances at U.S. ports is available."
The port congestion is causing rising costs and bare shelves across the country, which could derail the holiday shopping season with shipping delays and few options for gifts this year.
To help reduce the bottleneck that has formed at the ports of Los Angeles and Long Beach, President Joe Biden announced earlier in October that both ports would resume 24/7 operations as they tried to sift through the backlog of container ships.
The move gained support from the ports, unions and several retailers, including Walmart, Home Depot, Samsung, and Target.
However, Goldman Sachs maintained that additional support is needed from other ports, truck drivers, rail operations and warehouses to make a dent in the backlog, according to CNN.
Compounding the supply chain disruption is a shortage of truck drivers to move goods to retailers, which could also prevent products from hitting store shelves in time for the holidays. Goldman Sachs found it is now taking loaded ships triple the amount of time to move through U.S. ports than traditional norms, CNN reported.
Goldman Sachs said it does not expect congestion to ease up in the ports until after the Chinese New Year in February as long as there are no "further shocks" to the supply chain. However, it does anticipate that freight rates will "likely remain meaningfully above pre-pandemic levels for at least the next year," according to the news outlet.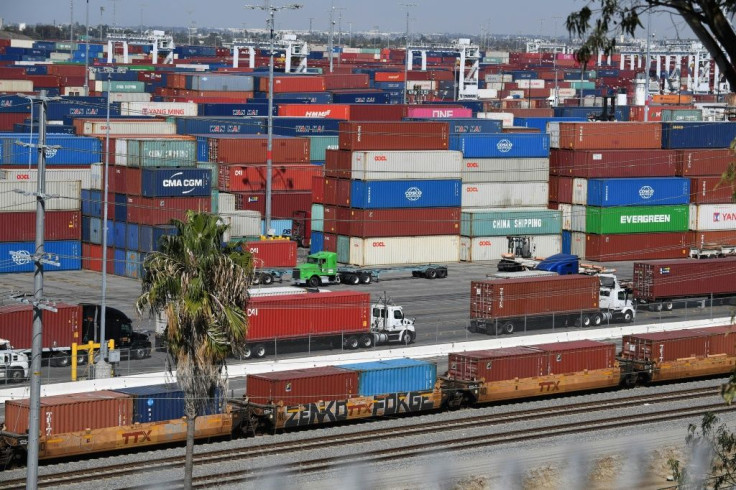 © Copyright IBTimes 2023. All rights reserved.
FOLLOW MORE IBT NEWS ON THE BELOW CHANNELS