Three Models Of Sony Xperia Smartphones Explained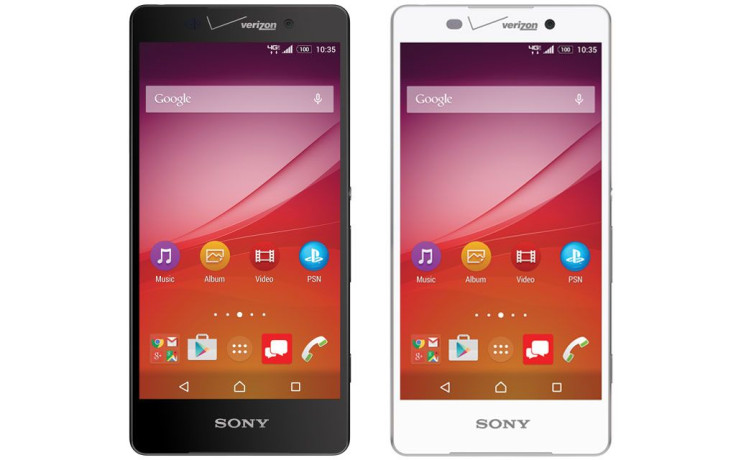 Sony'S Xperia Z4v smartphone has been officially announced. It will be available in the U.S. exclusively through Verizon Wireless. Sony also has launched the Xperia Z4 model for the Japanese market and the Xperia Z3+ for the rest of the world.
The new Xperia Z4v is slightly different than the Xperia Z3+ and Xperia Z4. According to Phone Arena, the Verizon model, with a thickness of 8.6 millimeters (about a third of an inch), is thicker than the Xperia Z4 and Xperia Z3+, both of which have a slim profile of 6.9 millimeters (about a quarter-inch). The Z4v weighs 160 grams (5.6 ounces), whereas Z3+ and Z4 weigh 144 grams (5.1 ounces).
The Xperia Z4v is the first Sony smartphone to feature a Quad HD screen that offers a pixel density of 564 ppi. The 5.2-inch display supports a resolution of 2560 x 1440 pixels. Other siblings sport the same size display but come with support for full HD resolution. Also, the pixel density on the Xperia Z4 and Z3+ is 424 ppi. The screen-to-body ratio on the Verizon Xperia Z4v is 71.25 percent but the Z4 and Z3+ deliver 70.88 percent.
Because the Verizon handset is thicker, it is packed with a bigger battery of 3,000 mAh. The Xperia Z4 and Z3+ come with a slightly smaller battery of 2,930 mAh capacity. The Xperia Z4v supports Qi wireless charging but there is no such feature available on the Xperia Z4 and Z3+.
All three smartphones are powered by the same Snapdragon 810 chipset and 3 GB of RAM. The inbuilt storage of the device is 32 GB and users can add up to 128 GB of microSD on its external storage.
The main Exmor RS camera is of 20.7 MP and the front-facing camera is of 5 MP. All the three handsets are IP68 and IP65 certified, which means they possess dust and waterproof construction.
As of this writing, there is no information on the pricing of the Xperia Z4v. However, Verizon Wireless has revealed that the device will be available by summer in color options of black and white.
© Copyright IBTimes 2023. All rights reserved.