Three Palestinian Militants Killed In Israeli Raid In West Bank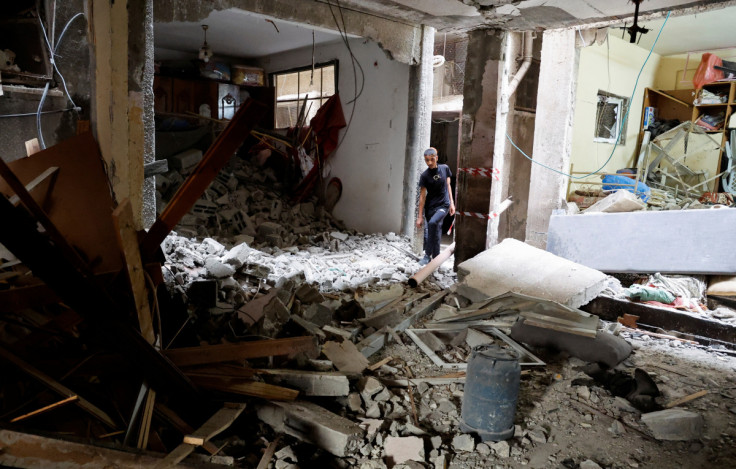 Israeli security forces killed three Palestinian militants during a large-scale raid in the occupied West Bank on Monday, Palestinian and Israeli sources said.
The Israeli military said its forces came under fire from Palestinian gunmen and had "neutralized" at least two of them. It said soldiers confiscated rifles, ammunition and explosive devices and destroyed the site where the bombs were made.
Residents of the Balata refugee camp in the city of Nablus said it was the largest such operation there in many years. Israeli Army Radio said a relatively large number of soldiers took part in the pre-dawn raid.
"We were sitting and then we heard the sound of gun shots. I took my daughters and we moved to a safe corner away from the windows," said Majeda Abu Shallal, whose home sustained serious damage.
"I started to say prayers, the soldiers were in front of our house and suddenly they left. Ten minutes later the house was blown up. We were inside but they didn't ask us to leave, they didn't say anything to us, they didn't notify us," she said.
The Israeli military did not immediately say whether her house was the explosives lab it said it had destroyed. One of the home's inhabitants is a militant, residents said. Reuters' video footage showed some of the interior reduced to rubble.
Sources in Palestinian President Mahmoud Abbas' Fatah party said two of the fatalities in the ensuing fire exchange belonged to Fatah's Al Aqsa Martyr's Brigades armed group, while it was unclear whether the third person had taken part in the fighting.
Security camera footage, that could not immediately be verified by Reuters, appeared to show a third militant was not armed when shot as he approached a soldier.
The Palestinian health ministry confirmed three deaths.
"The continuous aggression against the city of Nablus, its villages and camps by the occupation forces and extremist settlers is a major war crime and collective punishment that must be put to an end immediately," Abbas' spokesman Nabil abu Rudeineh said.
Balata is the largest refugee camp in the West Bank. Israel has mounted frequent raids in the area over the past year, amid a deadly spate of Palestinian street attacks against Israelis.
© Copyright Thomson Reuters 2023. All rights reserved.