Three Ukrainian Embassies Attacked; Sent Threatening Letters 'Soaked In Red Liquid'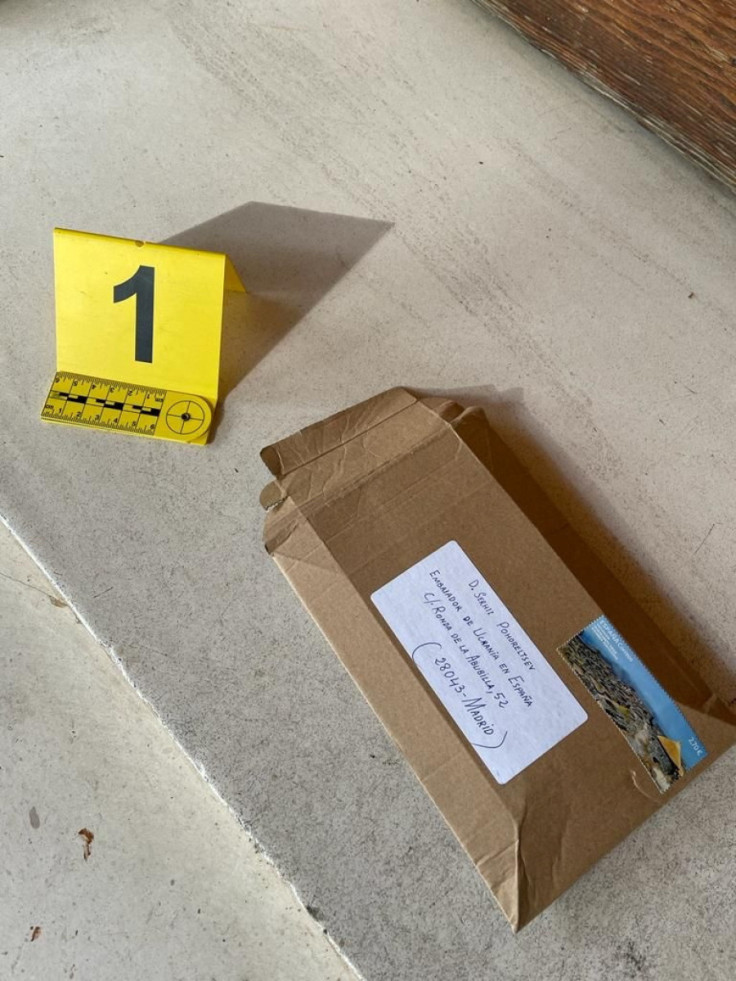 KEY POINTS
One letter bomb was sent to the Ukrainian Embassy in Madrid, Spain
The letter bomb was addressed to Ukraine's ambassador to Spain Serhii Pohoreltsev
A similar package was sent to a Spanish company producing weapons sent to Ukraine as military aid
At least three Ukrainian embassies have been attacked over the past two days, leaving at least one worker with injuries, according to reports and a Ukrainian official.
On Wednesday, an employee working at the Ukrainian Embassy in Madrid, Spain, was injured after an envelope he was checking exploded in his hands. It is unclear whether the worker was opening the letter or moving the envelope at the time of the explosion. The letter was reportedly soaked in red liquid.
The employee was immediately taken to a hospital, where he received treatment for a minor injury to a finger on his right hand. The worker has since been released from the hospital, The New York Times reported.
The letter bomb, which arrived with the embassy's mail delivery, was addressed to Ukraine's ambassador to Spain, Serhii Pohoreltsev.
Following the incident in Madrid, the Minister of Foreign Affairs of Ukraine, Dmytro Kuleba, said two other Ukrainian embassies also received similar packages with "very specific threats." However, he did not name the diplomatic institutions.
"Firstly, not two, but already three, and secondly, the letters are not with explosives, but with another substance. I will not comment yet, we will soon come out with an official position on this topic," Kuleba said during a 24/7 newscast, European Pravda reported, as translated via Google Translate. "Let's put it this way, inside these envelopes is a symbolic threat, transferred to Ukraine. I can only say that all the envelopes at the time of their receipt were soaked in red liquid."
The letter bombs did not only target Ukrainian embassies and diplomatic institutions. Instalaza — a Spanish company that produces weapons sent to Ukraine as military aid — the Torrejon-de-Ardoz Airbase and the U.S. embassy in Madrid also received similar packages.
It is still unclear who was behind the letter bombs. POLITICO noted that Pohoreltsev appeared to hint at possible Russian involvement in the attack, saying: "We know that our enemy is a terrorist state and we can expect anything."
The Russian Embassy in Spain, however, posted a statement Thursday morning condemning the attack, calling it a "terrorist act," as per Aljazeera.
The Spanish National Court has opened an investigation into the bombing.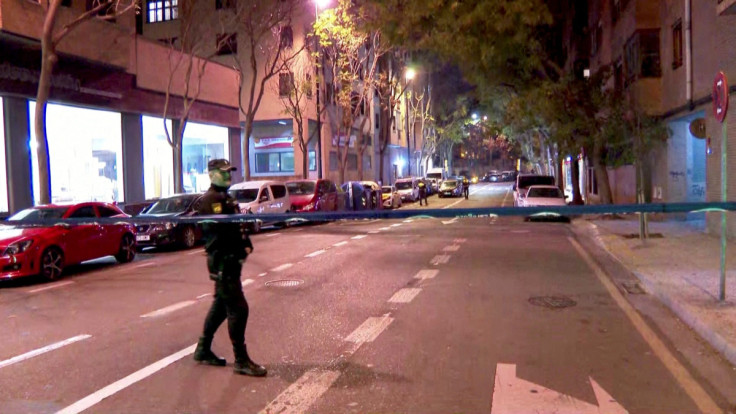 © Copyright IBTimes 2023. All rights reserved.