Thunder Save Money In Trading Perry Jones III To Celtics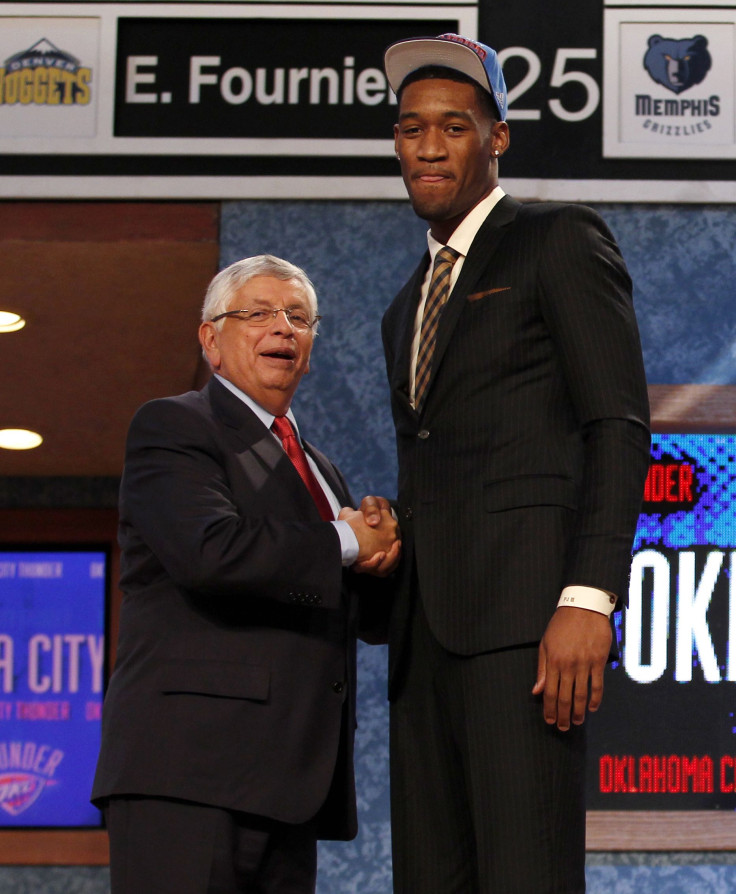 The Oklahoma City Thunder will send Perry Jones III to the Boston Celtics in exchange for salary cap savings. The Thunder will also send a future second-round pick and some cash to Boston as part of the deal.
According to a report, the Thunder will send their second-round pick acquired in the Reggie Jackson trade.
The Thunder recently matched an offer sheet by the Portland Trail Blazers for Enes Kanter, who signed a $70 million deal over four years. The huge salary for the center meant that the Thunder have gone over the luxury tax, but by trading away Jones, Oklahoma City is expected to save about $7 million after the deal with Boston.
The 6-foot-11 Jones was the 28th overall pick by the Thunder in the 2012 NBA Draft but never saw consistent playing time in OKC. He has played a total of 143 games in three seasons with the Thunder, averaging 3.4 points and 1.8 rebounds in 11.7 minutes per game.
It's still not known if Jones, who plays the small and power forward positions, will make the Celtics roster for the new season. Under contract in 2015-2016 for Boston are forwards Amir Johnson, Jonas Jerebko, Jared Sullinger, Jae Crowder and most likely, David Lee.
© Copyright IBTimes 2023. All rights reserved.