Tianjin Blasts: Firefighter Found In Rubble 31 Hours After Explosions, Several Still Missing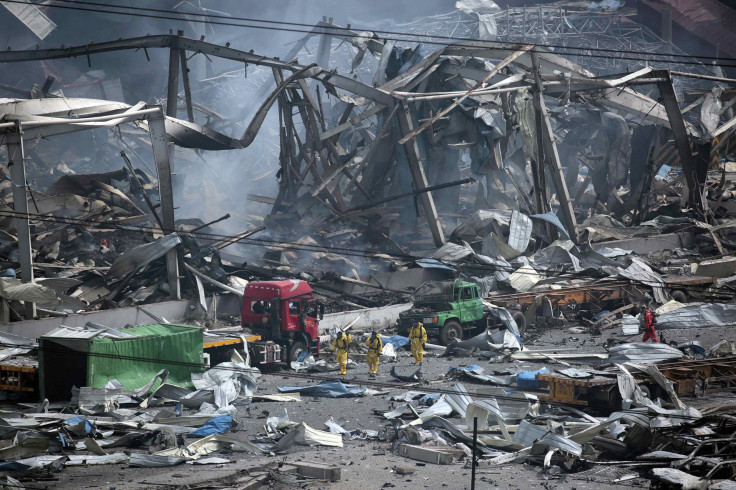 A firefighter who was missing for 31 hours, after Wednesday's explosions in the Chinese port city of Tianjin, was found alive in the rubble Friday. Meanwhile, the death toll from the tragedy rose as authorities battled to deal with toxic substances at the site.
China's state-run newspaper People's Daily put the death toll at 55 on Friday. Over 700 people were injured in the blasts, 71 of them critically, and at least 18 people are listed as missing. Fires from the blasts were still burning Friday and chemical and nuclear material specialists from China's military were on site, to clear hazardous materials that are believed to have been responsible for the blasts.
The discovery of the missing firefighter alive in the rubble of the blast occurred at 7:05 a.m. local time (7:05 p.m. EDT, Thursday), but was not made public until a news conference later in the day. The man appeared badly burned in photos shared by authorities on social media, and his being found alive was a rare positive development in the crisis, which began with explosions at a chemicals- and gas-storage facility late Wednesday.
The survivor was identified as 19-year-old Zhou Ti, state-run news agency Xinhua reported. Officials said earlier that 17 firefighters were among the dead and 18 others were missing, and have given no update since.
"Forces from all sides are searching for the (remaining) missing firefighters," Tianjin Fire Department head Zhou Tian said at a news conference early Friday.
State media reported Friday that the fires, while still burning, were under control, but at least one small blast was heard at the site mid-morning Friday.
Authorities have set up monitoring stations to check for air pollution, and officials announced Friday that no hazardous chemicals had been detected in waters off the blast site Friday. Tianjin residents, however, remained nervous and skeptical of such official claims, with some posting concerns online about the environmental impact, and suspicions that the public may not be hearing the full truth, the BBC reported.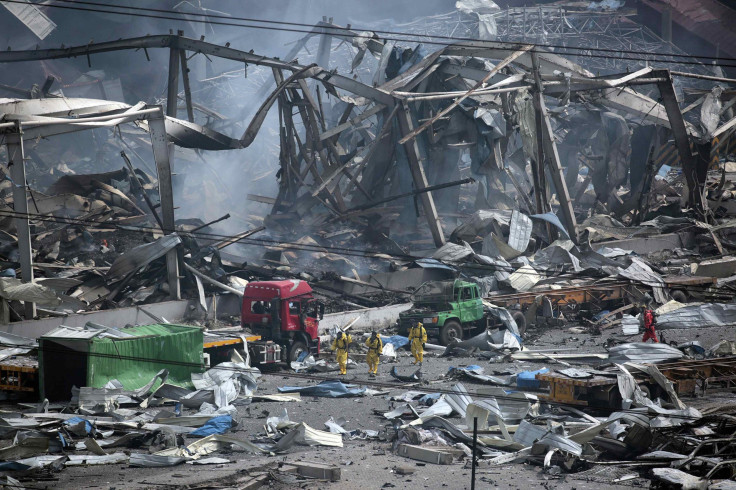 In addition to the dead, injured and missing, thousands of people have been evacuated from their homes. Many residential buildings were damaged, with photos showing the windows of hundreds of apartments in several blocks blown out by the force of the blast.
"I don't know when we can move back," Ma Yingbo, who lives in an apartment building adjacent to the site, told the South China Morning Post. "I don't know what to expect, but we can't live here now. My wife is pregnant and we don't know what's in the air," he added.
© Copyright IBTimes 2023. All rights reserved.