Tibetan Government-In-Exile Urges United Nations To Send Monitors To Himalayan State; Beijing Denying Dissenters Passports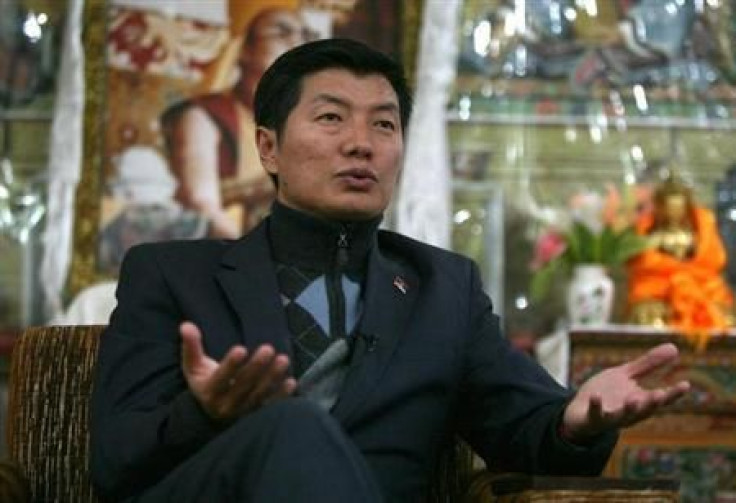 The Tibetan government-in-exile in India launched a campaign Wednesday to urge the U.N. to send fact-finding teams to Tibet, mounting global pressure on China to end human rights violations in the Himalayan nation.
Penpa Tsering, speaker of the exiled Tibetan parliament based in the northern Indian town of Dharamshala, said the campaign would include rallies and meetings in New Delhi.
"The situation is getting more and more grim," Tsering said at a joint news conference with Lobsang Sangay, who in 2011 took over political duties from the Buddhist spiritual leader, the Dalai Lama, and was named prime minister, the AFP reported.
The four-day drive will call for the U.N. representatives to visit Tibet and publish details of discussions between Beijing and world powers on matters concerning human rights.
The campaign follows the recent reports suggesting that Chinese authorities were stepping up the crackdown on Tibetan dissenters by refusing to issue them revised passports.
According to a report by Washington-based Radio Free Asia (RFA) published Jan. 20, "hardly any Tibetans have been issued international passports since Chinese authorities introduced tough travel rules nearly a year ago in the Tibet Autonomous Region (TAR)."
Tibetans who already owned passports were also facing a predicament because Chinese authorities instructed them to turn in their passports, supposedly to be replaced by revised ones under a nationwide electronic passport program, which began last year. However, the electronic passports were not issued to TAR residents, who have been subject to "arduous, and what some call discriminatory" screening procedures, RFA reported, citing Tibetan sources.
Many Tibetans with passports who wanted to re-enter Tibet from Nepal were stranded in the border due to the change to electronic passports, the report added.
Self-immolations against the Chinese rule in Tibet saw a steep increase in recent years with 99 self-immolations recorded since 2009, according to the Tibet-government-in-exile. At least 83 of them have died from these self-inflicted injuries.
Sangay said the Chinese government was resorting to blaming Tibetans for self-immolations instead of addressing the reason behind them.
The Tibetan government-in-exile has been denying the Chinese accusations that the Dalai Lama or other exiled Tibetan monks are responsible for inciting the protests. The Dalai Lama has been living in exile in Dharamshala since 1959, after fleeing a failed uprising against the Chinese rule in Tibet.
"Tibet has been under China's occupation for the last 50 years," Sangay said, adding that India, home to several thousands of Tibetan refugees, "ought to speak out forcefully on Tibet."
© Copyright IBTimes 2023. All rights reserved.