Tidal Music Streaming Service Brings Back Executive That Ran Business Before Jay Z Bought It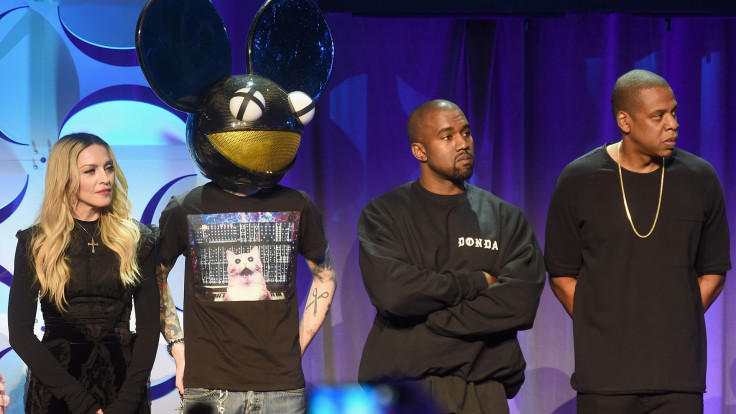 Swedish subscription-based hi-fi music streamer Tidal is bringing back its former boss as it looks to replace Andy Chen, who left the company. Peter Tonstad will act as Tidal's interim CEO until a new leader is recruited. The company was bought by rap mogul Jay Z, pop queen Madonna and 14 other recording artists in a $56 million deal earlier this year.
About a dozen other executives were also let go in a streamlining effort.
"We've eliminated a handful of positions and refocused our company-wide talent to address departments that need support and cut redundancies," the company said in a statement to the media on Friday. "Tidal's offices globally will remain and grow: We are already hiring for several new positions." Tidal re-launched as a private company on March 30 after it was acquired from Aspiro Group, a Malmo, Sweden-based music streaming company. Both Chen and Tonstad held CEO positions at Aspiro.
"We're streamlining the company and refocusing our resources to ensure the platform continues to grow, and listeners can make a connection to their favorite artists," Tonstad said in a statement to Swedish news site Breakit, which first reported the executive shuffle on Thursday.
Jay-Z and the other stars are hoping to give artists more control over the revenues generated from their work. Tidal offers two services, a regular one for $9.99 a month and a premium service with higher-quality streaming for $19.99 a month. Unlike Spotify, the most popular music streaming service, Tidal doesn't offer a free ad-based service.
Apple Inc. is positioning itself to get into the business through Beats Electronics, the company founded by rap giant Dr. Dre last year. The new venture was announced March 30 at a star-studded event in New York City that was derided as "pompous," "pretentious" and lacking in detail. The average music consumer spends only $109 a year on music, including concert tickets, thanks largely to the wholesale copyright infringements that occur on file-sharing sites that have made it easy to pay nothing for music. Tidal will have to convince music fans to pay between $119.88 and $239.88 a year for its service.
© Copyright IBTimes 2023. All rights reserved.