Jay Z Takes On Tidal Critics: 'It's Not Us Standing Here Saying We're Poor Musicians'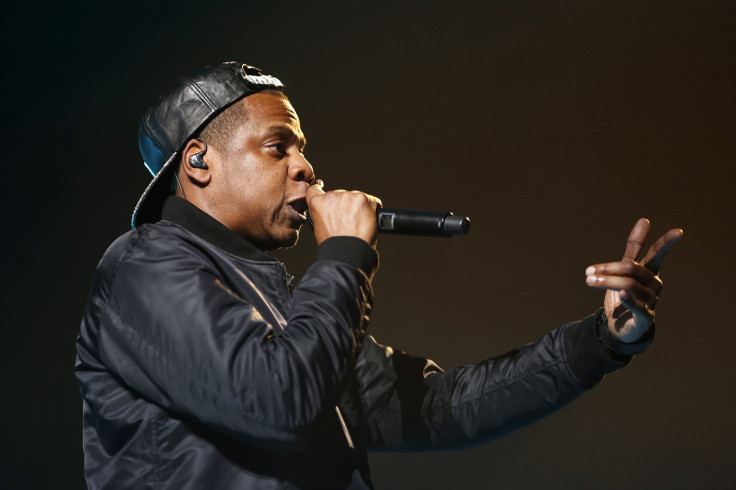 Two days after a less than ideal launch, Tidal's owners have begun doing damage control. On Wednesday, Jay Z and Roc Nation Chief Investment Officer Vania Schlogel sat down for a hastily organized question-and-answer session with NYU professor Errol Kolosine at NYU's Clive Davis Institute to discuss Tidal, the streaming service that was being described as too expensive, unhelpful for artists and an excuse to go back to music piracy.
"That opinion came before we even explained what it was," Jay Z, whose real name is Shawn Carter, told Kolosine and a roomful of students. "'This thing is horrible! … What is it? You know?"
Though they were mostly measured in their remarks, Carter and Schlogel had pointed words for observers who spent Monday's presentation and the hours that followed fixating on what they thought of as the wrong things, like the combined net worth of Tidal's superstar owners.
"You never hear Tim Cook's net worth whenever he tries to sell you something," Carter said. "Steve Jobs, God bless, he had to have been pretty rich — nobody's ever said, 'Oh, the rich getting richer! I won't buy an iPhone!'
"It's not us standing here saying we're poor musicians," Carter said. "If you provide a service, you should be compensated for it."
The two had choice words for other industries as well, though Carter let Schlogel deliver the sharper critiques. "We've somehow come to believe that it's OK to pay hundreds for consumer electronics but to pay nothing for the music that helps sell it," Schlogel said, an allusion to companies like Apple, Microsoft and Samsung that have bundled music services into cell phones and music players for years.
"I think I should get an iPhone with my Lauryn Hill album, not the other way around," Carter remarked.
But Carter and Schlogel spent most of their discussion ("The Fader" posted a full transcript) trying to get at larger points that were obscured in Monday's light show: that Tidal will enable any artist who controls her own copyrights to become part owners of the company, that the royalty rates its pays rights' holders (who are not necessarily the artists themselves) are higher than the ones paid by competitors like Spotify.
"I think there's good intentions here," Kolosine told International Business Times. "The impression I got was they wanted to have a forum where they could have a dialog. They liked the idea of having some music industry students in attendance for the discussion."
Dialog will likely be key to Tidal's strategy in the immediate future. In addition to repairing its public image, the service is going to have to convince new customers that streaming, rather than owning their music, is what they want. "Education mode is essential and inevitable in any venture like this," Kolosine said. "People had to become educated about Spotify. People had to become educated about iTunes."
© Copyright IBTimes 2023. All rights reserved.