Tiger Woods Fires Caddy Steve Williams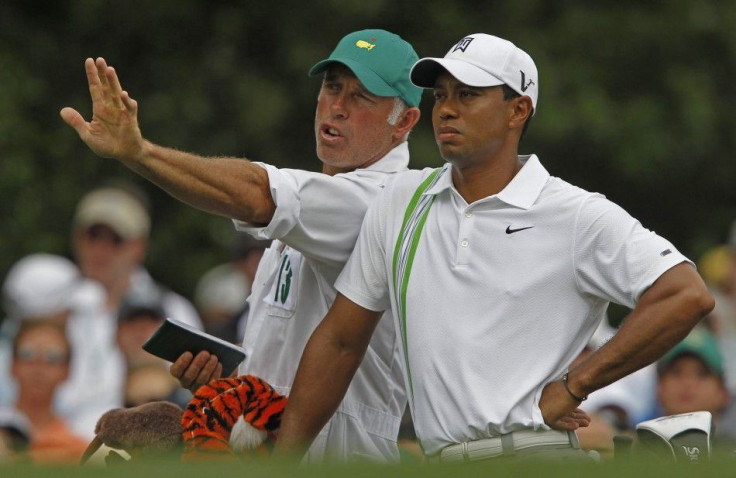 Tiger Woods' golf club will no longer be carried by Steve Williams, the golfer's long-time caddy. On Wednesday, the champion golfer let go of Williams, after a decade long partnership.
I want to express my deepest gratitude to Stevie for all his help, but I think it's time for a change, Woods said in a statement.
Stevie is an outstanding caddie [sic] and a friend and has been instrumental in many of my accomplishments. I wish him great success in the future.
A replacement has not been named.
Williams began as Woods' Caddy in 1999 and was with Woods for many PGA titles. Williams, for many years, was the highest paid caddy in golf, making well over a million a year. He was New Zealand's highest paid sportsman.
I've stuck by him through and through, Williams told Fox 3 News. Now he decides things aren't going well for him, and I'm down the road, so the timing's very disappointing.
Williams also said that he lost respect for Woods when he heard rumors of the golfer's infidelity.
After 13 years of loyal service needless to say this came as a shock. Given the circumstances of the past 18 months working through Tiger's scandal, a new coach and with it a major swing change and Tiger battling through injuries I am very disappointed to end our very successful partnership at this time, Williams said in his own statement.
Tiger Woods is currently sitting out the PGA Tour to rehabilitate a leg injury. He missed the British and U.S. Opens due to the injuries in his left knee and Achilles that took him out of the Masters. Woods has not announced when he will return to competitive golf.
© Copyright IBTimes 2023. All rights reserved.