Tiger Woods Has One Helpful In-Game Habit Every Golfer Should Follow
KEY POINTS
Lexi Thompson once received some in-game advice from Tiger Woods
Golf experts revealed that Woods' advice to Thompson was to eat as much as she can during matches
Woods learned how to be more mindful of his body over time
Tiger Woods once shared one of his in-game habits that experts believe every golfer should follow.
It has been two and a half decades since Woods played his first Masters and won his first-ever major championship. Since then, Woods has never slowed down and won 14 more championships over the course of his stellar career.
In an opportunity to take pointers from the golf GOAT, Lexi Thompson, best known for being the youngest golfer ever to qualify to play in the U.S. Women's Open, revealed that Woods once gave her some very important in-game advice.
While in quarantine, Thompson has been hosting live Q&As on social media. During one of the sessions, a fan asked her if Woods had ever given her any advice. Golf.com reported that according to the announcers recounting the story on the PGA Tour live stream during the morning wave at the Travelers, the 15-time major champion once told Thompson to: "eat as much as you can — every two or three holes."
Looking back at Woods' in-game habits, the report noted that this means munching on a crunchy peanut butter and banana sandwich throughout his rounds.
The website also suggested that "any advice from Tiger is generally good advice; he's got the resume to prove it. So if he says you should snack, there's a good chance you should snack."
Surprisingly, Woods' advice really makes sense. The report revealed that golfers burn an average of 400-700 calories per round when riding in a cart. However, this increases to 800-1200 calories per round should they choose to walk.
Snacking during matches reportedly keeps a golfer's energy up and blood sugar level maintained. These help golfers stay focused, especially during intense matches.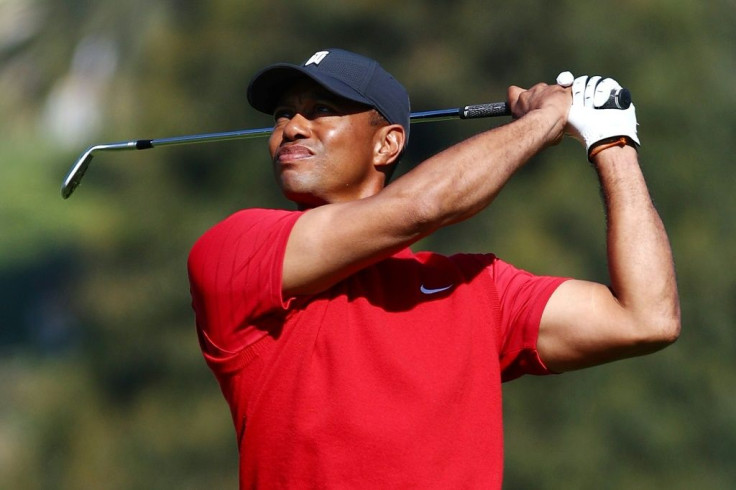 Over time, Woods has become more mindful of his health. In a Q&A with fans earlier in May, Woods was asked several interesting questions about his career. One fan came up with: "If you had one thing you could go back in time and tell your younger self, what would it be?"
It didn't take long for the legend to respond as he seemed quite sure about what his regrets are. According to Woods, he would not run so much during his younger years as it drastically "destroyed his body" over time.
"Yeah, not to run so much. Running over 30 miles a week for probably my first five, six years on Tour pretty much destroyed my body and my knees," Woods responded.
© Copyright IBTimes 2023. All rights reserved.