Tiger Woods May Not Be Greatest Of All Time, Former PGA Tour Winner Says
KEY POINTS
Former PGA Tour winner and golf analyst Brandel Chamblee reveals his thoughts about the golf GOAT debate
Chamblee suggests that Tiger Woods may not be the greatest of all time as he did not have the "competition" that Jack Nicklaus did
Chamblee said Ben Hogan should also be included in GOAT debates
PGA Tour winner and Golf Channel's Brandel Chamblee has revealed one reason why Tiger Woods may not be the greatest of all time in the sport.
Though there's no doubt that Woods is among the most celebrated golf players in the world, Jack Nicklaus is often mentioned together with his name in "greatest of all time" talks. The debate mostly circulates around the fact that Nicklaus has the all-time highest total of majors across his name with 18, while Woods has been the most dominant player of his era.
The Woods vs. Nicklaus GOAT debate has been raging on for years, and in a recent episode of GOLF's "Subpar," Golf Channel analyst and PGA Tour winner Chamblee admitted that he is often asked the same question. Fortunately for golf fans, the veteran pundit shared one thing that could possibly put an end to this debate.
Chamblee said that while Woods indeed has the highest win percentage compared to his closest rivals, this is not enough to settle the debate.
He pointed out that Woods' and Nicklaus' win percentages at around the age of 44 appear to have a big difference, with the former at 22% win percentage and the latter at 16%. Chamblee said that he, along with others, has been "guilty" of putting Woods on top just based off on win percentage, but he emphasized that this should not be the only thing to consider.
"That sounds like a lot," he said of the difference in Woods' and Nicklaus' win percentages. "But not really when you start look at what who his competition was versus who Tiger's was."
Chamblee pointed out that while Nicklaus may be behind Woods in win percentage by a huge gap, "The Golden Bear" apparently faced more competitive opponents. He explained that Woods' three biggest competitors, Phil Mickelson, Ernie Els and Vijay Singh, had lower win percentages compared to that of the biggest players Nicklaus competed against. This implied that Woods may have had easier matches than Nicklaus.
"Tiger's three biggest competitors were Phil [Mickelson], Ernie [Els] and Vijay [Singh]. Now, Phil's win percentage was 7%, Ernie's was 3% and Vijay's was 5%. So you put that together and that's a 5% win percentage of the three biggest players that he could face," Chamblee said.
"Nicklaus faced [Arnold] Palmer at a 10% win percentage, [Billy] Casper at 9%, and then you start to go [Gary] Player at 6%, [Lee] Trevino, [Tom] Watson, you add all that up and he had five or six players who had a win percentage that far exceeded the win percentage of Tiger's three biggest competitors. So Tiger did not have the competition that Jack had. Just didn't have it," he added.
Aside from Nicklaus, Chamblee said Ben Hogan also deserves to be included in the GOAT debate. But ultimately, he concluded that "until Tiger ends his career, we're never going to stop debating who was the best player."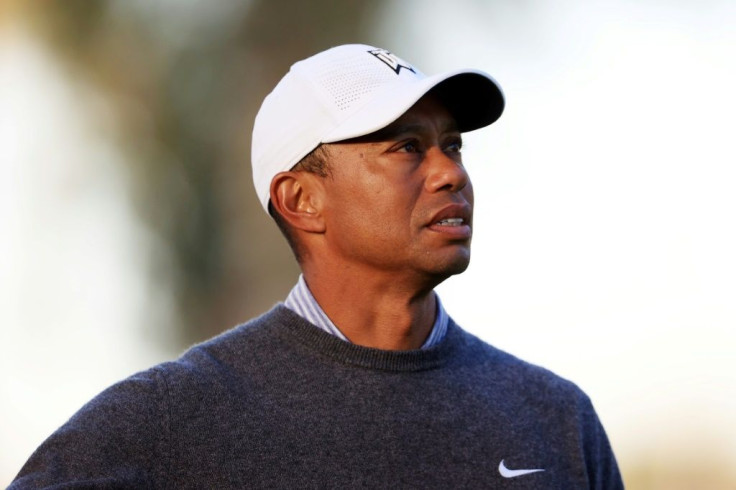 © Copyright IBTimes 2023. All rights reserved.
FOLLOW MORE IBT NEWS ON THE BELOW CHANNELS