Tiger Woods Perfecting Swing That Worked Well For Him In Japan Victory
Tiger Woods has been perfecting a swing that has worked well for him during his latest victory in Japan.
Typical golf fans may have not noticed the changes Woods have made in his swings. Being the greatest in the said sport, some might think that Woods doesn't need much development in his game.
However, Rob McNamara, the TGR Ventures vice president, who has not only played more than 500 rounds with Woods in the last 15 years but is also his designated practice partner, begged to disagree.
In fact, it is quite evident that Woods' swing in Japan looked better than it has in years – arguably the best since Woods' back surgeries from 2014 to 2017. And After recovering from the knee procedure, the golf GOAT was able to practice as much as he wanted without much worries.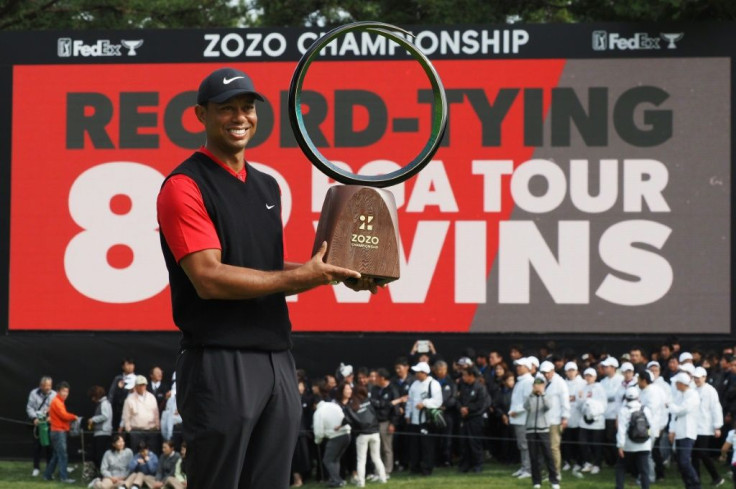 McNamara's main job is to help Woods confirm what he's thinking and feeling about his swing. In a recent interview with Golf Digest, McNamara revealed basically how his relationship with Woods works.
According to McNamara, Woods typically coaches himself. However, his feedback has been quite useful for the legendary golfer.
"Tiger is his own coach, and he takes the lead on what he's trying to do. Our back and forth comes when he shares where he wants to be and I see where he is and give my feedback," McNamara explained.
McNamara then detailed what he and Woods have been working on recently. As per the swing expert, Woods goal is to perfect a swing which will clear his left hip, a technique which they find "critical" for Woods at this point.
"His overall goal is to clear and give himself room while not producing side bend. He wants his shoulders, knees and hips stacked. We're always focusing on the clearing of the left hip. That's critical to Tiger on a lot of levels," McNamara revealed.
In simpler terms, Woods is currently working on a swing that could be as neutral as possible. Based on McNamara's feedback, Woods is really determined to master a neutral swing as the said strategy worked really well in Japan.
"He's a shot maker, and he wants to play the proper shape and attack flags. He doesn't just hit one shot shape. He wants a setup that is neutral," McNamara pointed out.
"No fade bias or draw bias—and then he says, let me try fade, try draw, try high, try low. That's the checklist. He had all of that he wanted in Japan," McNamara emphasized.
© Copyright IBTimes 2023. All rights reserved.