Tiger Woods Unveils Secret Behind Consistent Success At World Famous Club
Tiger Woods opens up about the secret behind his constant success at August National – one of the most famous golf clubs in the world.
All throughout his celestial career, Woods has had an overwhelming number of stories pertaining to his success in Golf. One of them is his consistent success at August National.
In episode 10 of his instructional series "My Game: Tiger Woods," the iconic golfer discussed the skill of managing shot location, specifically at Augusta National, where he has found so much success.
According to Woods, when playing at Augusta, it is important "not to miss the ball flag high." He also emphasized that he also work on angles where he can have an "easy chip or putt."
"The key to Augusta is to not miss the ball flag high; miss short or long. Flag high is some of the hardest breaking putts or chips you'll ever face," he said.
"And it's not only the approach shot, but how I'm going to hit the tee shot so I give myself an angle to get into a spot where I have an easy chip or putt," Woods revealed.
Planning shots is essential. However, the execution requires a right amount of confidence. This was pretty much what Woods was suggesting when he talked about how he worked on certain ball flights, like hitting a high draw with his driver, in the run-up to his 2019 Masters win.
"I wasn't quite comfortable sending the ball up with the driver right to left, So simulating that at home, simulating that at the gym, trying to get my body feeling comfortable that I could do that. It started feeling a lot better," Woods noted.
The last piece of the puzzle is being able to do it all. This includes thinking and playing under pressure. In Woods case, this usually means with a major championship on the line. As per his assessment, Golf is just like any other sport where a player has to be able to calculate all the aspects of the game.
"It's like any other sport: You want to know time and distance, you want to know what's going on, so you can play the appropriate shots or understand what your options are," Woods explained.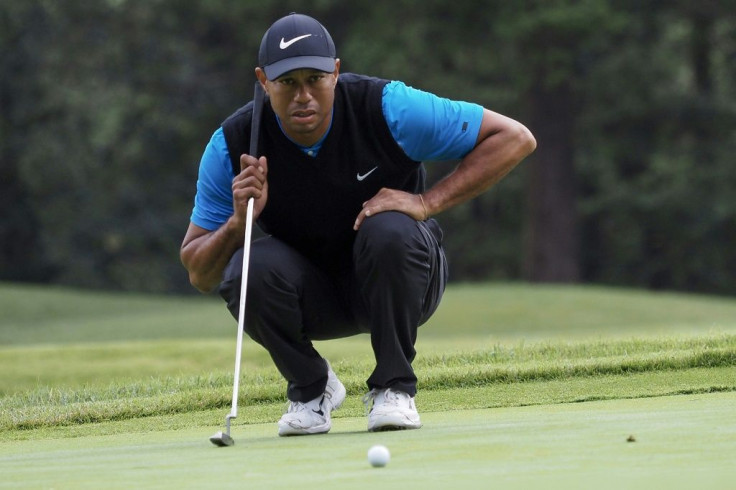 A few weeks ago, Woods opened up about one mistake he never allowed himself to commit in every match. According to the legend, physical mistakes will happen, but he has zero tolerance for bad thinking.
"I've always felt I should never make a mental mistake. We're under no time pressure, no one's trying to rip our heads off—there's no reason I can't go without making a mental mistake the rest of my career," Woods pointed out.
© Copyright IBTimes 2023. All rights reserved.
FOLLOW MORE IBT NEWS ON THE BELOW CHANNELS