Tiger Woods Struggles to Worst Round Ever at PGA Championship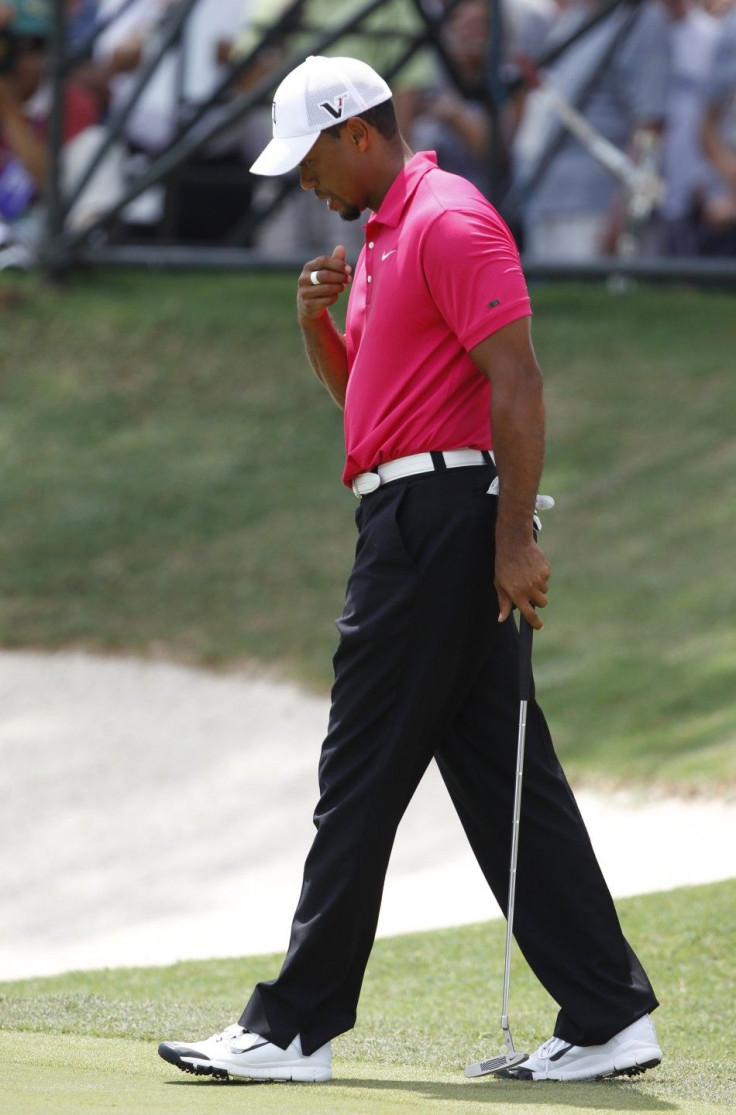 Tiger Woods has been saying he's ready to make a comeback, but it didn't happen for him in the first round of the PGA Championship Thursday.
Woods started strong, at 3-under-par. But by the end of the round, he was near the back of the pack at 7-over-par.
It was his worst round ever at the PGA Championship.
Woods, playing in the PGA Championship at the Atlanta Athletic Club in Johns Creek, Ga., displayed early some of his old magic, with a birdie on No. 10, No. 12, and No. 14. But then the flailing that has plagued the 35-year old golfers play the past two years returned, resulting in disappointment that was almost hard to watch.
Woods made three double bogeys near the end of his opening round at the PGA Championship, on his way to a 77 -- or 7-over-par.
He began the day a 3-under-par after five holes, then ended up 7-over-par after the round.
"I'm not down," said Woods. "I'm really angry right now. There's a lot of words I could use beyond that."
Woods has never missed a cut in the 13 previous PGA championships where he swung the club. But it will take a miraculous effort to avoid a miss this time. Woods is languishing after the first round near the bottom of the scoreboard, while Steve Stricker leads the tournament at 7-under-par after an opening round 63.
Woods had a long run as the world's No. 1-ranked golfer. But he has since slipped to No. 30 in the world following a nasty, public divorce marked by charges of infidelity charges. He has also been plagued with nagging knee and Achilles tendon injuries. He hasn't won a tournament in almost two years, and he recently fired long-time caddie Steve Williams.
Woods was also out of action this year for 12 weeks due to his knee and achilles injuries.
Before the Bridgestone Invitational in Akron, Ohio, where Woods made his return to the PGA Tour, U.S. Open champion Rory McIlroy said "given the length of layoff ... it would be an unbelievable effort if (Woods) was to come back and compete."
Nevertheless, Woods pledged before the Bridgestone Invitational that he was "good to go" and expected "to win." In the end, he tied for 37th place, a result he said he was "absolutely encouraged" by.
Woods made more bad news this week when longtime sponsor TAG-Heuer ended its relationship with him. He first signed with the watchmaker in 2002, in an era when Woods led the sports world in endorsement deals. He has also been dropped in the past 18 months by the likes of Gatorade, AT&T and the financial firm Accenture.
© Copyright IBTimes 2023. All rights reserved.