Tiger Woods, Top PGA Tour Players To Meet About LIV Golf
Members of the PGA Tour are concerned that more and more players are joining the LIV Golf Invitational Series. It has sparked a meeting among the PGA Tour's top players, including Tiger Woods.
Woods and other PGA Tour players are scheduled to get together Tuesday, according to ESPN, at the BMW Championship in Wilmington, Delaware. The players are expected to discuss how the PGA Tour can stop losing so much talent to the upstart LIV Golf.
The top earner in PGA Tour history, Woods is expected to do his part in preventing players from going to LIV Golf. The 15-time major winner has been an outspoken critic of the new Saudi-backed golf league and reportedly turned down between $700 million and $800 million to play for LIV Golf.
"It's a meeting to get the top 20 players in the world on the same page on how we can continue to make the PGA Tour the best product in professional golf," an unidentified player who was invited to the meeting told ESPN.
The future of PGA Tour Commissioner Jay Monahan will be discussed at the meeting, according to Alan Shipnick of the Fire Pit Collective, who first reported on the event. Major championship boycotts are also expected to be on the table.
Monahan has suspended all players who have participated in LIV Golf events. The PGA Tour doesn't have the power to stop players from competing at the four majors, though there's speculation that LIV Golf players could eventually be barred from those events, as well.
"Some of these players may not ever get a chance to play in major championships," Woods told reporters at the British Open in July. "That is a possibility. We don't know that for sure yet. It's up to all the major championship bodies to make that determination.
"But that is a possibility, that some players will never, ever get a chance to play in a major championship, never get a chance to experience this right here, walk down the fairways at Augusta National. That, to me, I just don't understand it."
The meeting comes shortly after LIV Golf reportedly signed its best player yet. Cameron Smith, the No. 2 player in the world, is expected to leave the PGA Tour. Smith won the 2022 British Open and has sidestepped questions about LIV Golf.
Dustin Johnson, Brooks Koepka and Bryson DeChambeau have also defected from the PGA Tour to LIV Golf. Phil Mickelson, who signed a reported $200 million contract with LIV Golf, has the second-most career earnings in PGA Tour history.
LIV Golf is set to expand from eight events to a 14-tournament schedule in 2023 with more than $400 million in total prize money up for grabs.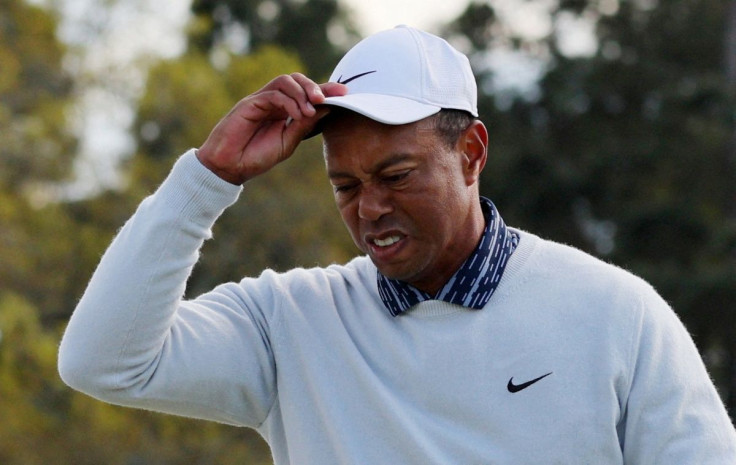 © Copyright IBTimes 2023. All rights reserved.