Tikrit ISIS Battle: Top Iranian Commander On Iraq Frontlines Of Crucial Offensive Against Islamic State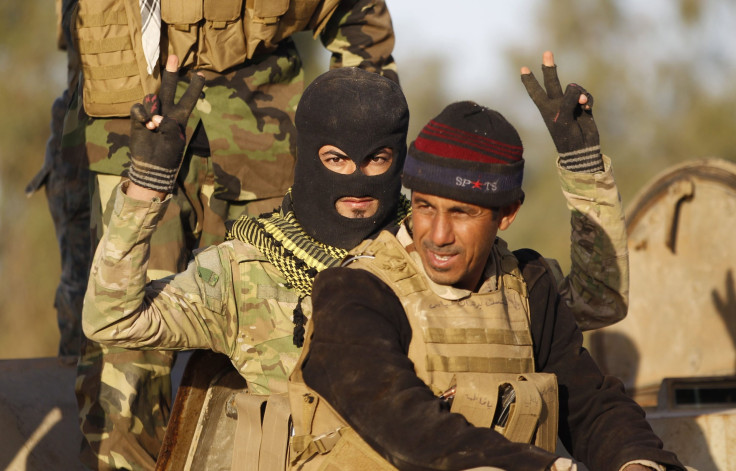 A top Iranian military commander is at the forefront of the Iraqi military's biggest offensive yet against Islamic State militants in the country. Gen. Ghasem Soleimani, who previously played a role coordinating the counteroffensive against ISIS in June, when the militant group seized significant territory in northern Iraq, was overseeing at least part of the operation to recapture Tikrit, witnesses told Reuters on Tuesday.
The Iranian commander, who leads the powerful Iranian Revolutionary Guard's Quds Force, is coordinating operations on the eastern flank of the offensive from Albu Rayash, a village captured from ISIS two days ago. "[Soleimani] was standing on top of a hill pointing with his hands toward the areas where Islamic State are still operating," a witness near Albu Rayash told Reuters. Two powerful Iraqi Shiite paramilitary leaders were also spotted accompanying Soleimani.
Soleimani's presence on the frontline of the effort highlights the key role of Iran in the campaign, which began on Sunday around ISIS's stronghold of Tikrit. About 30,000 members of Iraq's military and militias are participating in the large-scale offensive, which Iraqi Prime Minister Haider al-Abadi promised would lead to the liberation of Tikrit. A security source on the ground told the BBC that members of the Popular Mobilization force, an Iranian-backed Shiite militia, were involved in the fierce battles that have taken place Tuesday on the outskirts of Tikrit.
A number of Shiite militia groups in Iraq have openly pledged their allegiance to Iran and declared themselves followers of Ayatollah Ali Khamenei, the country's supreme leader. Iran has made a point of its involvement in the fight against ISIS, but its direct military involvement only became apparent in August 2014, according to the BBC. If the offensive in Tikrit is successful, it would mark a major victory for Iran, particularly as the U.S.-led coalition to fight ISIS has not yet played a role in this week's offensive.
© Copyright IBTimes 2023. All rights reserved.
FOLLOW MORE IBT NEWS ON THE BELOW CHANNELS