Tim Tebow New York Jets Jersey: Where To Buy The Hottest Tebowmania Gear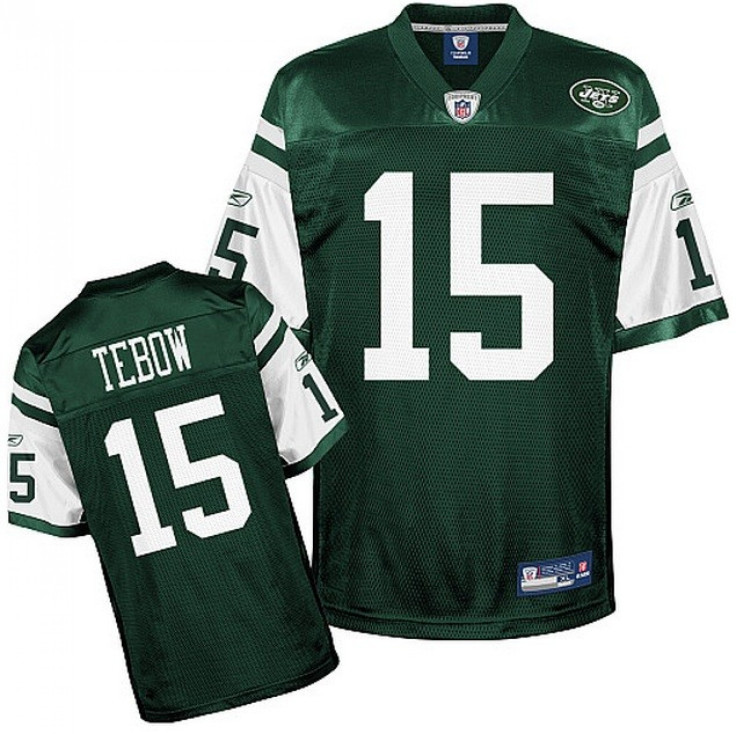 Tim Tebow New York Jets jerseys are already flying off the shelves. Here's a breakdown of where to buy the hottest Tebowmania gear.
Tim Tebow may have only been signed by the Jets last week, but he is already sweeping through the Big Apple football scene, and #15 Tebow jerseys have hit shelves faster than any item since #17 jerseys for Knicks sensation (and Tebow's friend) Jeremy Lin did earlier this year.
Peyton Manning has joined the Denver Broncos after years of success with the Indianapolis Colts, and that left Tim Tebow needing a new home, which ended up being NYC, where he will join head coach Rex Ryan (who knows what exactly will come of Mark Sanchez, who will presumably be Tebow's backup despite having a respectable career of his own) on Gang Green.
Now that Tebow has gone from the Rockies to the Hudson, let the Tebowmania grip you and your wallet and visit one of the following websites in order to buy the hottest Tebowmania gear:
1. NFL Shop: The NFL Shop is the one-stop-shop for NFL gear for fans of any football team, and it is has one of the widest selections of Tim Tebow New York Jets Jerseys that you will find. Not only do they have the hottest Tebowmania gear, they also have Manning Broncos jerseys, for all the Denver fans out there. For $84.99, you can rock a replica of the Reebok jersey Tebow will don at MetLife Stadium when the season starts up again this fall. Or for $99.99, you can snag a snazzy new replica Peyton Manning Denver Broncos jersey. And that's not all NFL Shop has to offer, as it also has men and women's Tebow and Manning T-shirts, hoodies, and more for sale. A quick shopping spree at the NFL Shop will have you looking like the biggest Jets fan on the block, and will let your friends know you've been swept up in Tebowmania.
2. USA Today Sports Store: The USA Today Sports Store may not be the most well-known retailer out there, but it has a nice selection of Tim Tebow New York Jets shirts, mock jerseys and other memorabilia for you to buy, lots of which is available at discount prices. Pick up a sleek feminine shirt bearing the new QB's name and jersey number for just $29.99, or even a football actually autographed by the newest Jet for $837.99 at this website.
3. Jets Jerseys Online Shop: This site with the lengthy name seems to be one of the best spots to pick up Tim Tebow jerseys. From a green replica Reebok jersey for just $69.99 to a $119.99 premier edition authentic replica Tim Tebow New York Jets jersey, the range at this site is broader than that of nearly any other that we saw. So if you want to do some comparison-shopping before deciding where to scoop up the hottest Tebowmania gear, make sure to peruse the offerings at Jets Jerseys Online Shop.
© Copyright IBTimes 2023. All rights reserved.