Time Warner NYC, MSG Network Battle Heats Up as Deadline Looms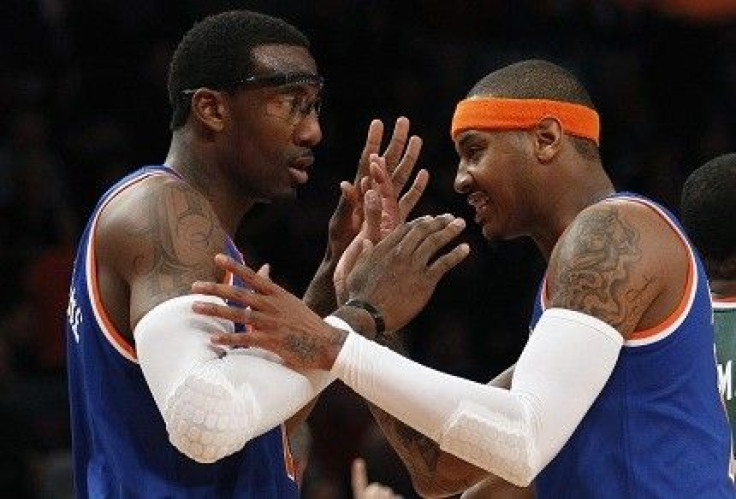 MSG Network went on the attack Saturday against Time Warner Cable, as a deadline nears when many New York cable subscribers may lose New York Knicks and hockey games coverage.
MSG Network, which airs games of the NBA's Knicks, and hockey games of three New York teams including the Rangers, Islanders and Devils, has a contract with Time Warner NYC that expires on December 31. The parties have been negotiating a new deal for a couple of years but haven't reached a new agreement, and MSG Network which airs games of the New York teams could be off Time Warner cable Jan. 1.
In response, MSG Network began a crawl across the bottom of its screen on its networks targeting Time Warner customers, telling them of the problem and asking them to speak up as well as seek other options.
Attention Time Warner Cable customers! Time Warner Cable may drop MSG and MSG+ on January 1st, and you will no longer be able to watch MSG's exclusive coverage of Knicks, Rangers, Devils and Islanders games, the message read. Log onto keepmsg.com or call 1-888-KeepMSG (888-533-7674) for more information to switch TV providers now. The crawl also included logos for RCN, Verizon FiOS and DirecTV.
On Friday, MSG Media released a statement about the issue:
We have been attempting to negotiate a new agreement with Time Warner Cable for close to two years, and are simply asking them to pay fair and reasonable rates that are consistent with what other providers pay for our programming -- nothing more, Michael Bair, president, MSG Media, said in a release. Unfortunately, Time Warner Cable is not interested in reaching a fair agreement, and, in fact, is not interested in conducting productive negotiations on behalf of its customers. Because of that, we suggest that our customers switch providers before Time Warner Cable pulls MSG's networks off its systems.
Time Warner Cable has a different view of the problem. In a statement from spokeswoman Maureen Huff, according to The New York Times, the cable company says MSG reneged on an agreement earlier this year that had Time Warner paying a 6.5 rate increase.
They now want a 53 percent increase, and twice that if we refuse to carry Fuse, Huff said. That would make MSG the most expensive sports network in the country.
On Friday Time Warner dropped Fuse, MSG Media's music channel.
© Copyright IBTimes 2023. All rights reserved.