Titanic Shipwreck's Decades-Old Geological Mystery Solved
The Titanic's debris has been extensively explored by scientists over the past decades. But one 26-year-old unsolved mystery among the debris was recently unwrapped by expert divers.
Paul Henry Nargeolet, a famed Titanic diver, had found an unidentified object on sonar more than two decades ago, just meters away from the shipwreck.
Nargeolet has since been curious about the mystery object at the bottom of the ocean, the New York Post reported. He was puzzled about the origin of the object, and wondered if it was geological or just another piece of debris.
On Oct. 25, Nargeolet made his way to the unidentified object in an attempt to solve the decades-old mystery.
He had also found a previously undiscovered volcanic reef near the Titanic shipwreck.
OceanGate Expeditions, which headed the operation, said the diver was able to find an "extremely productive and dense ecosystem" at about "2900 meters deep near the wreck of the Titanic."
The organization also released a video of the expedition, showing corals and other marine life near the Titanic shipwreck.
"I have been seeking the chance to explore this large object that appeared on sonar so long ago. It was amazing to explore this area and find this fascinating volcanic formation teeming with so much life," Nargeolet said.
Steve W. Ross, a senior scientist at OceanGate Expeditions, told Huffington Post "sponges, bamboo corals, other cold-water corals, squat lobsters and fishes" were found thriving at the spot.
"Uncovering this previously unknown ecosystem also provides an opportunity to make a comparison to the marine biology on and around Titanic," Ross added.
OceanGate Expeditions carried out a similar mission earlier this year to know more about the Titanic shipwreck. Nargeolet was a part of this expedition too. According to Huffington Post, explorers found the ship's structure had now started to deteriorate.
"The shackle that was originally attached to the main mast that has now collapsed," Nargeolet explained.
The Titanic famously sank on April 15, 1912, after it collided with an iceberg. The incident reportedly killed more than 1,500 people. The debris currently rests at the bottom of the ocean, nearly 400 nautical miles from Newfoundland, Canada.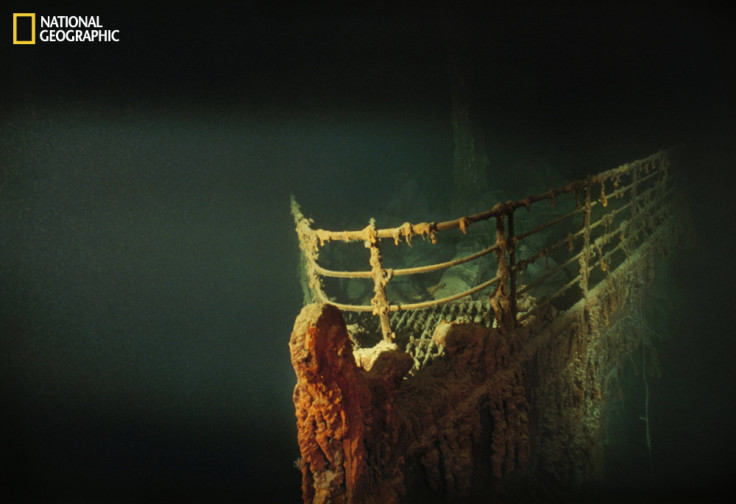 © Copyright IBTimes 2023. All rights reserved.
FOLLOW MORE IBT NEWS ON THE BELOW CHANNELS