Titanic Submarine Is 'A Suicide Mission,' Says Ex-Passenger; Broken Part 'Reattached With Zip Ties'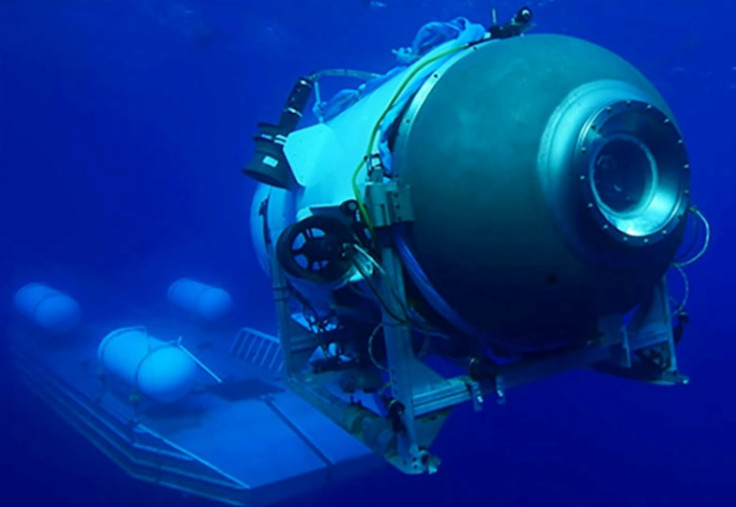 KEY POINTS
German citizen Arthur Loibl said his 2021 Titanic expedition was his "most extreme" adventure
Loibl was joined by two other passengers, who are now missing in the latest expedition
Loibl said the submersible back then had electrical problems, which led to five-hour delay
A German adventurer recalled his experience exploring the Titanic shipwreck in 2021 onboard OceanGate's Titan submersible, the same vessel that disappeared in the Atlantic Ocean Sunday.
In an interview with the German newspaper Bild, Arthur Loibl said he paid €100,000 (almost $110,000) to join the underwater Titanic expedition, calling it his "most extreme" adventure.
"It was a suicide mission back then!" Loibl said.
Loibl said he was joined by Paul-Henry Nargeolet, the 73-year-old French dive expert known as "Mr. Titanic," and Stockton Rush, the CEO and founder of OceanGate Expeditions. Both have been missing along with three other passengers since Sunday after joining the latest underwater expedition to Titanic.
The German explorer revealed that their expedition back then was delayed for five hours and encountered some issues.
"The first submarine didn't work, then a dive at 1,600 meters had to be abandoned. My mission was the fifth, but we also went into the water five hours late due to electrical problems," Loibl said.
Loibl said the bracket of the stabilization tube, which was supposed to provide balance to the vessel when descending into the ocean, was torn apart.
"That was reattached with zip ties. That didn't worry me," Loibl said.
Loibl said the situation inside the submersible is extreme, saying that passengers must have "strong nerves," "must not be claustrophobic," and must be able to sit cross-legged for 10 hours.
When asked about his reaction when news of the missing OceanGate submersible broke, Loibl said he felt "bad" and "nervous."
"I have a sinking feeling in my stomach. I was incredibly lucky back then," Loibl said, adding that he is hoping that the missing underwater craft will be found.
On Wednesday, a spokeswoman for the U.S. Coast Guard said they project that the oxygen supply inside the Titan submersible would run out at 7:08 a.m. EDT Thursday. They had assessed Tuesday that about 41 hours of oxygen remained inside the vessel, NBC News reported.
The Coast Guard said the international search team continued to hear underwater noises in the search area after they were first detected by a Canadian P-3 aircraft Tuesday night.
However, Coast Guard Capt. Jamie Frederick admitted that they still didn't know the nature of the noises as they continued to scour the area where the sounds were detected.
Frederick said two remotely operated vehicles (ROV) are "actively searching," and several more are on the way to join the massive search operation, according to CBS News.
The search began Sunday after the Titan submersible carrying five people went missing about two hours after it started to descend into the Atlantic to visit the Titanic wreckage about 12,500 feet below sea level.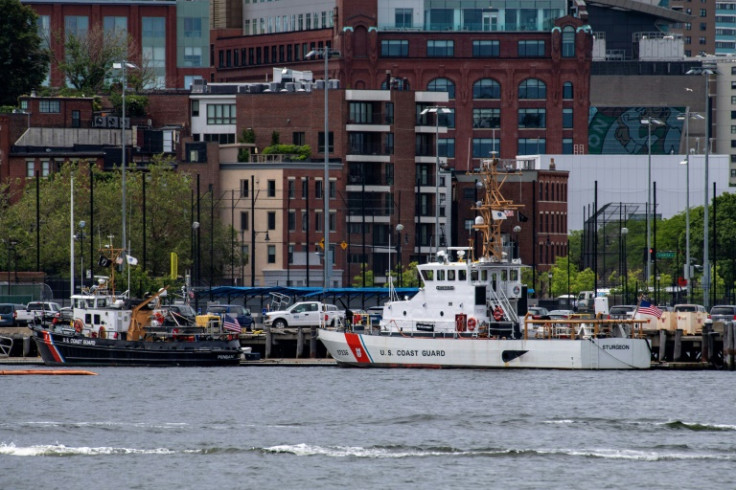 © Copyright IBTimes 2023. All rights reserved.