Journalist Who Covered Titanic Expedition Reveals Loss Of Communication Happened Before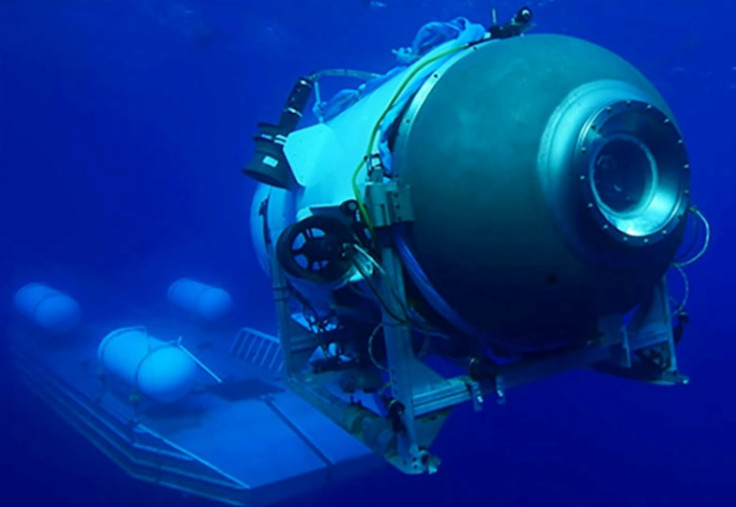 KEY POINTS
CBS News correspondent David Pogue said OceanGate lost track of its submersible last year
Pogue said he had no idea why OceanGate cut off the internet connection during the incident
The journalist said he challenged OceanGate CEO Stockton Rush about the sub's safety
As authorities continue to search for a submersible that went missing on an expedition to see the wreck of the Titanic, a journalist who previously produced a story about the underwater expedition claimed that OceanGate's craft lost contact with its command vessel last year.
David Pogue, an Emmy-winning correspondent for "CBS Sunday Morning," wrote on his Twitter account Monday that he was in the control room of a ship at the surface when OceanGate lost track of its Titan submersible for five hours.
"To be clear, I was not on the sub that day—I was on the ship at the surface, in the control room. They could still send short texts to the sub, but did not know where it was," Pogue, who was aboard the vessel for a story last year, tweeted.
"It was quiet and very tense, and they shut off the ship's internet to prevent us from tweeting," he claimed.
International Business Times could not independently verify the claims.
Pogue said Oceangate told them it "need all channels open for this tense situation" when it shut off the internet in the control room.
However, the journalist said they had no idea whether Oceangate's reason for shutting off the internet was accurate.
When one Twitter user asked Pogue if the incident "raised red flags" for him, the journalist said he challenged OceanGate CEO Stockton Rush about the vessel's safety during his interview.
Pogue said he was "pretty terrified" during the incident.
Meanwhile, fact-checking website Snopes confirmed that Starlink, a subsidiary of billionaire Elon Musk's SpaceX company, provides internet connection to OceanGate.
In a tweet by OceanGate Thursday, the company said it was relying on Starlink "to provide the communications we require" throughout the Titanic expedition since there are no cell towers in the middle of the Atlantic Ocean.
In another tweet, the company thanked Starlink for providing the internet connection to "make our Titanic dive operations a success."
On Tuesday, U.S. Coast Guard Capt. Jamie Frederick told reporters in a press conference that they estimated that there was "about 40 hours of breathable air left" inside the missing Titan submersible.
So far, the coast guard, along with the U.S. Navy, the Air National Guard and the Canadian Coast Guard, have searched a combined area of about 7,600 square miles, an area larger than the state of Connecticut, CBS News reported.
Frederick called the international search for the underwater vessel "an incredibly complex operation."
Five people were inside the sunken vessel when it lost contact about an hour and 45 minutes after it dived into the ocean Sunday.
Among the passengers are OceanGate's CEO, French submarine operator Paul-Henri Nargeolet also known as "Mr. Titanic," British aviation tycoon Hamish Harding, Pakistani businessman Shahzada Dawood and his son Suleman.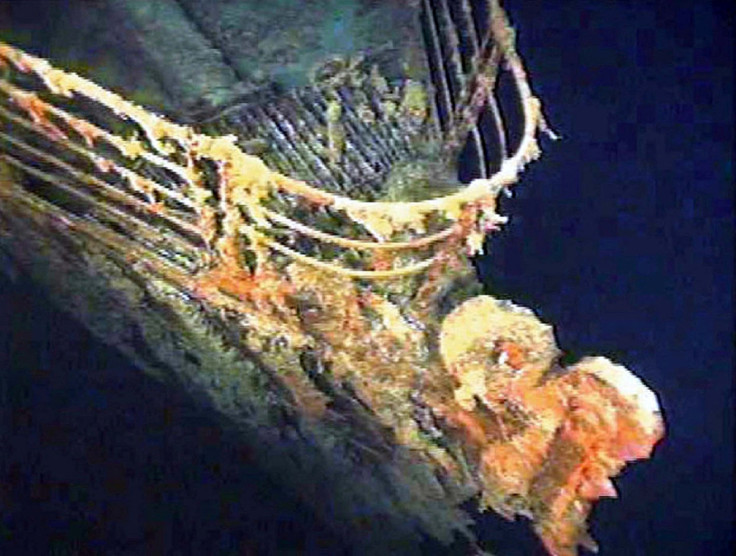 © Copyright IBTimes 2023. All rights reserved.