Todd Akin Is The New Face Of Ideological Conservatism, But His Campaign Cash Doesn't Back That Up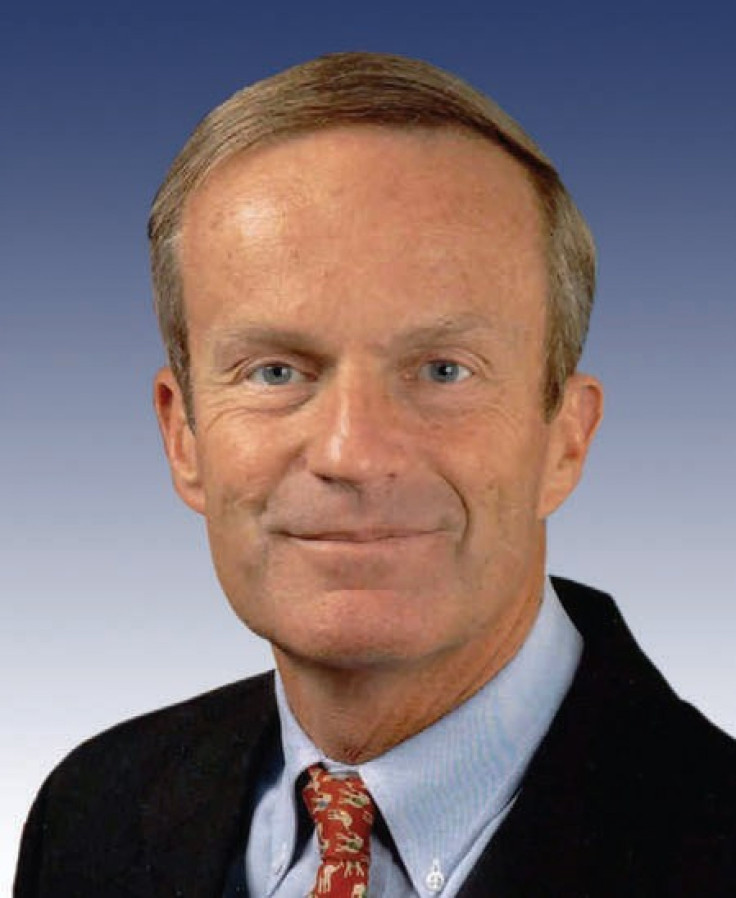 Republican Senate hopeful Todd Akin has represented Missouri in the U.S. House of Representatives for over a decade, but his name only gained national recognition over the weekend when he made the preposterous claim that women who are the victims of "legitimate rape" are physiologically incapable of becoming pregnant. When the media quickly reacted with disgust at Akin's comment, and lamented the fact that a U.S. senate candidate, and member of the House Science Committee, could be so utterly misled about reproductive biology -- the congressman quickly backtracked and insisted he had "misspoken."
Akin, who is being pressured by members of his own party to drop out of the Missouri race, was putting up a formidable challenge for Democratic Sen. Claire McCaskill's seat. But while a July advertisement from the McCaskill campaign frames him as the "most conservative congressman in Missouri," Akin has received the bulk of his financial support not from pro-GOP ideological groups, but the traditional piggybank of both Democratic and Republican parties: the business community.
Akin, as the Center for Responsive Politics points out, has plenty of experience when it comes to fundraising. The congressman has raised $7.4 million during his career in the House, about $2.2 million of which during the 2011-2012 election cycle.
The biggest industry supporting Akin this time around is medical professionals, although the automotive, mining and manufacturing industries have also poured thousands into his campaign. In fact, dating back to 1989, the center reports only 16 percent of Akin's overall political action committee (PAC) contributions have come from ideological conservative or single-issue groups.
While Akin is still one of the top recipients of funds from anti-abortion groups, he's only received $6,000 from that sector this election cycle. Moreover, over the course of his career, the congressman's top donors have consistently come from financial firms and manufacturing companies.The one ideological group among his top donors is Eagle Forum -- a self-described pro-family organization that opposes "global taxes, gun registration, energy restrictions, feminist goals, or regulation on our use of oceans," -- which has reportedly donated $34,180 to Akin since 1989.
© Copyright IBTimes 2023. All rights reserved.