Tokyo Motor Show 2013: Honda Will Show Off This Concept S660 Roadster (Yes, A Roadster) [PHOTOS]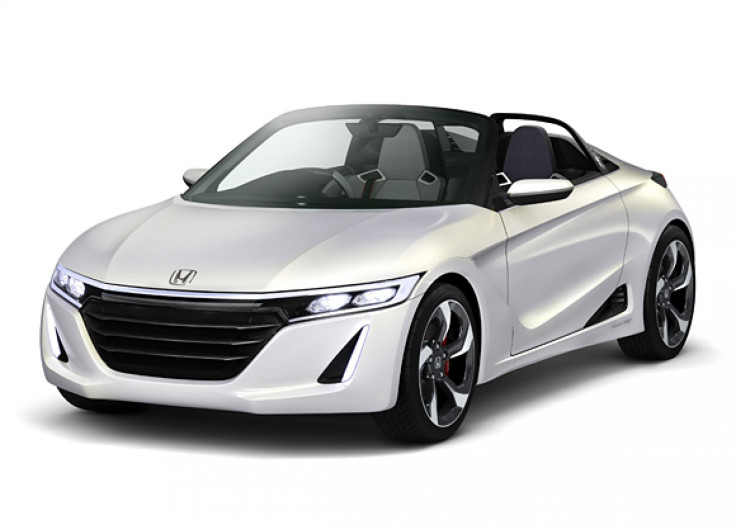 Honda Motor Co. Ltd. (TYO:7267) said Wednesday it's taking home-field advantage by having the largest pavilion at the 2013 Tokyo Motor Show to show off its latest lineup.
The display will include Honda's re-envisioned idea of what a mass-produced roadster should be: the S660, basically an updated version of the S2000, whose concept emerged at the 1995 Japanese auto show. Before that, the last time Honda put out a two seater was the Pininfarina-designed Beat in the early 1990s, pushed along by a 660cc engine. Honda isn't providing many details. It has said before it always had plans to revisit the roadster, and something like this is probably it.
The S2000 was never was a hot seller. Annual volume peaked in the U.S. in 2002 with fewer than 10,000 unit sales. Production was halted in 2009 amid the global auto industry crisis. It's not clear why Honda is attempting to hit a home run now on a body style that comes and goes but never seems to stick around for very long.
Also premiering in Toyko will be the production-ready version of the Honda Urban SUV concept, first spotted at the International Auto Show in Detroit in January. The Urban will be built on the same platform used by the Fit and the City subcompacts and will be shorter than the popular CR-V crossover. Other notable Hondas expected at the show include the Acura NSX concept hybrid sports car that showed up in Detroit and the N-WGN mini passenger car, the latest of the N Series subcompacts.
The 2013 Tokyo Motor Show takes place Nov. 23 to Dec. 1.
© Copyright IBTimes 2023. All rights reserved.