Tom Brady Reveals The 'Hardest Thing' About Parenting With Wife Gisele Bündchen
KEY POINTS
Tom Brady said keeping their kids grounded is one of the biggest challenges he and Gisele Bündchen face as parents
He shared that they make sure their children also have "experiences that are more along the lines of what most kids go through"
The NFL star's comments were met with mockery on social media
Tom Brady believes the toughest thing he has to deal with as a parent is trying to keep his kids grounded despite their lavish lifestyle.
The 44-year-old Tampa Bay Buccaneers quarterback opened up about how he and wife Gisele Bündchen are raising their children, Vivian Lake, 9, and son Benjamin Rein, 12, on the latest episode of Spotify's "Drive" podcast. Brady also shares son John "Jack" Edward, 14, with ex Bridget Moynahan.
During his conversation with host and Ford Motor Company CEO Jim Farley, Brady explained that he wants his children to understand they are growing up differently from most kids.
"We have people that clean for us. We have people that make our food. We have people that drive us to the airport if we need that...we get off a plane and there are people waiting there for us and we get ushered in," Brady said on the podcast. "That's my kids' reality which is the hard part to say, 'Guys, this is not the way reality really is.' ... What can we do about that?"
Brady reportedly has a net worth of $250 million, while his supermodel wife is reportedly worth a staggering $400 million, according to Celebrity Net Worth.
The NFL star said he and Bündchen try to keep their kids grounded by creating "experiences that are more along the lines of what most kids go through." However, he acknowledged that, at the end of the day, his children will still have experiences and opportunities that many other kids won't have.
Brady shared that he and his wife, who both came from humble beginnings, are doing their best to make their children understand and appreciate their privilege.
Before Bündchen became one of the highest-paid models in the world, she "grew up in rural Brazil, the farthest state south, Rio Grande do Sul, very small kind of farming town" and was a "very simple girl," Brady said.
Brady said there were only two bedrooms in Bündchen's house — one for her parents and another shared by her and her five sisters.
The athlete, for his part, said he grew up in a middle-class family in California. He remembered his father working hard to provide for their family, while his mom stayed at home to look after them and do all the household chores.
Brady admitted that he wasn't a perfect father and "screwed up a lot of things," which he considered "the reality of being a parent." But he said he hopes his children realize that their family's privileged lifestyle is a "treat" and not the reality for everyone.
Brady's comments were met with some mockery on social media.
"They can give me some money if it makes it easier on them," one person tweeted.
"Hey Tom, good news! Because I am a kind, unselfish person, I will take this problem off your hands. Check your DMs for my bank account information. No thanks necessary, just happy to help out a fellow struggling parent!" another sarcastically wrote.
Some defended Brady, with one online user commenting on Reddit: "At least he understands that his children are growing up very privileged and is trying to make sure they aren't a----les."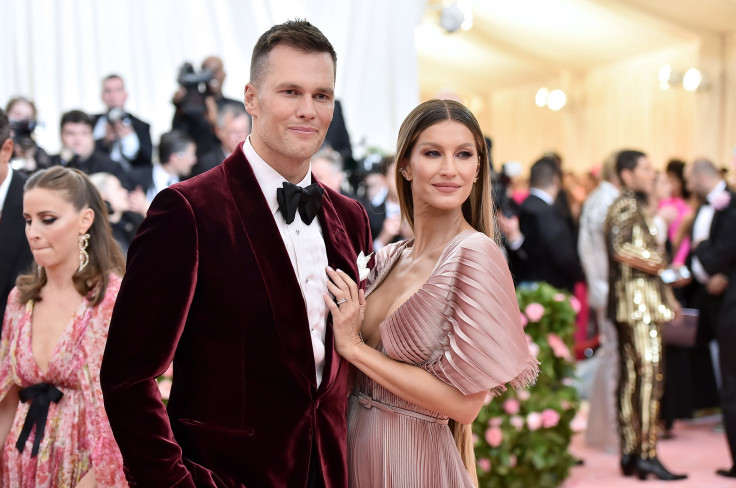 © Copyright IBTimes 2023. All rights reserved.