Tom Brady Reveals Next Move After Buccaneers' Elimination From Playoffs
KEY POINTS
Tom Brady plans to spend more time with his family after the Buccaneers were eliminated from the playoffs Sunday
The NFL star said football is still extremely important to him, but he's older and has children he also cares about
Brady said he'll dedicate his time to his family after they gave him six months to do what he loves to do
Tom Brady will be spending more time with his family after the Tampa Bay Buccaneers' early exit from the playoffs.
The quarterback opened up about his next plans on his SiriusXM podcast "Let's Go!" Monday after the Bucs were eliminated from the playoffs following a loss against the Los Angeles Rams. The NFL star said that he's in "no rush to figure out what's next."
"So I think for all of us, you know, we can all decompress a bit. It's been six straight months of football, every day consumed by day in and day out football," Brady said. "I think now it's just some time to spend some time with my family and spend some time with my kids."
He gave a nod to his daughter Vivian Lake, 9, who greeted his listeners with "hello." The athlete said he was ready to "get some time with her," adding that they enjoyed waffles together that morning.
"I think as I've gotten older, I think the best part is, is football is extremely important in my life. And it means a lot to me. And I care a lot about what we're trying to accomplish as a team. And I care a lot about my teammates," the seven-time Super Bowl champ continued.
Brady still enjoys the sport, but the biggest difference is that he is now "older" and has children he also "cares about." He said his wife, Gisele Bundchen, and their kids are his "biggest supporters."
Bundchen "deserves what she needs from me as a husband and my kids deserve what they need from me as a dad," Brady said.
"I'm gonna spend some time with them and give them what they need, 'cause they've really been giving me what I need the last six months to do what I love to do," he continued. "I said this a few years ago, it's what relationships are all about. It's not always what I want. It's what we want as a family. And I'm gonna spend a lot of time with them and figure out in the future what's next."
Brady and Bundchen also share son Benjamin Rein, 12. He is also a dad to John "Jack" Edward, 14, whom he shares with ex Bridget Moynahan.
His co-host, sports commentator Jim Gray, pointed out that Brady, who is now 44, previously said he plans to retire at 45.
When asked if he would "say goodbye" or "compete one more time," the athlete said his enjoyment comes from the competition rather than any recognition of his accomplishments as a player.
"I was thinking about, this whole year, about competing. I wasn't thinking about anything other than that. So when the time comes to think about post-career and second career I'll think about those things," he said.
During an appearance on "The Late Late Show With James Corden," a month after Buccaneers won Super Bowl LV in February 2021, Brady — currently the oldest player who is still active in the NFL — revealed that Bundchen brought up his potential retirement following the game.
Brady recalled his wife asking him, "What more do you have to prove?" as he gave her a big hug at the time. However, he said he couldn't give her an answer and instead just changed the subject.
Brady previously said that while he believes he can continue his football career "until I'm 50 or 55 if I wanted to," he most likely won't play that long because of his family.
"... My physical body won't be the problem," he said last year. "I think it'll just be, I'm just missing too much of life with my family."
In a previous episode of his podcast, Brady acknowledged that he has his wife to thank for holding "down the house" as he continued to build his NFL career.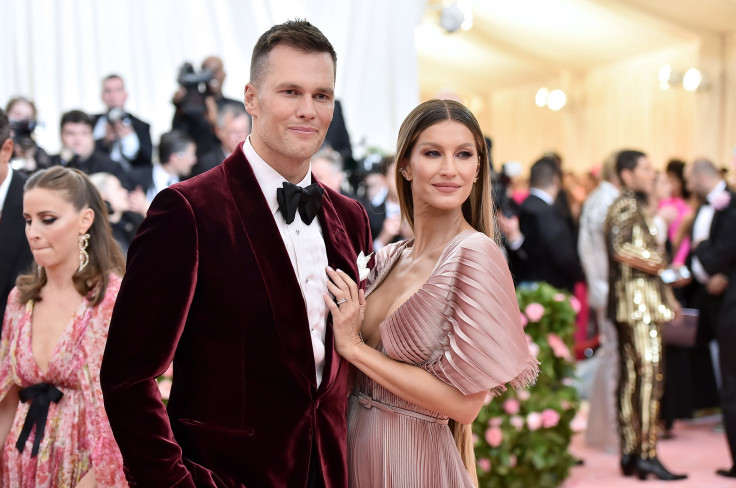 © Copyright IBTimes 2023. All rights reserved.