Tom Brady Talks Retirement, Wife Gisele Bundchen's Sacrifices For Their Family
KEY POINTS
Tom Brady said his wife Gisele Bundchen had to put her career on hold for their family
He previously revealed that Bundchen brought up his potential retirement following the Buccaneers' Super Bowl LV win
Brady has remained undecided about retirement
Tom Brady is opening up about his wife Gisele Bundchen's focus on their family and the sacrifices she has made in order for him to follow his athletic dreams.
The 44-year-old Tampa Bay Buccaneers quarterback has managed to balance their marriage and family dynamics with his successful football career, but he admitted on his "Let's Go" podcast Tuesday that his wife had to put her modeling career on hold for their family.
Brady — who shares daughter Vivian Lake, 8, and son Benjamin Rein, 11, with Bundchen, plus son John "Jack" Edward, 14, with ex Bridget Moynahan — said that his wife, a former supermodel, has "held down the house for a long time now" as he continues to build his NFL career.
"And I think [there are] things that she wants to accomplish. You know, she hasn't worked as much in the last 10, 12 years just raising our family and kind of committing to being in a life in Boston and then moving to Florida [following his March 2020 trade]," the NFL champion explained.
Brady added, "But that's an issue, and it's a very difficult issue to reconcile without just saying, 'Hey, it's time to retire.' And I think there's, you know, we're coming to the end here too, so I don't want to miss any of the kids' stuff."
During an appearance on "The Late Late Show With James Corden," a month after Tampa Bay Buccaneers won Super Bowl LV in February, Brady — currently the oldest player who is still active in the NFL — revealed that Bundchen brought up his potential retirement following the game.
Brady recalled Bundchen asking him, "What more do you have to prove?" as he gave her a big hug at the time. However, he said he couldn't give her an answer and instead just changed the subject.
Brady has remained undecided about retirement. "Beyond [next year's season], I don't know," he told the Wall Street Journal Magazine in September. "Maybe it's another year after that; maybe it's two. I'll have to see where I'm at with my family. That's probably the overriding factor — what I'm missing out on."
Earlier this month, he also said that while he believes he can continue his football career "until I'm 50 or 55" if I wanted to," he most likely won't play that long because of his family.
"... My physical body won't be the problem," he said while chatting with Amazon Prime Video's Andrea Kremer and Hannah Storm during the "Thursday Night Football" face-off against the Bucs and the Philadelphia Eagles. "I think it'll just be, I'm just missing too much of life with my family."
Brady also spoke about the family challenges that arise as a result of his career when he appeared on Howard Stern's SiriusXM show last year.
The former New England Patriots player revealed that Bundchen wasn't "satisfied" in their relationship a few years ago because the supermodel felt he wasn't doing his part for their family.
Brady admitted that after the end of a football season, he would do other business activities and train, leaving him little time to take on more responsibilities in their household.
Bundchen sent him a heartfelt letter, and he was "resentful" after he learned what she was feeling about their marriage. According to Brady, the letter was a wake-up call, and since then, he has worked on becoming a better partner.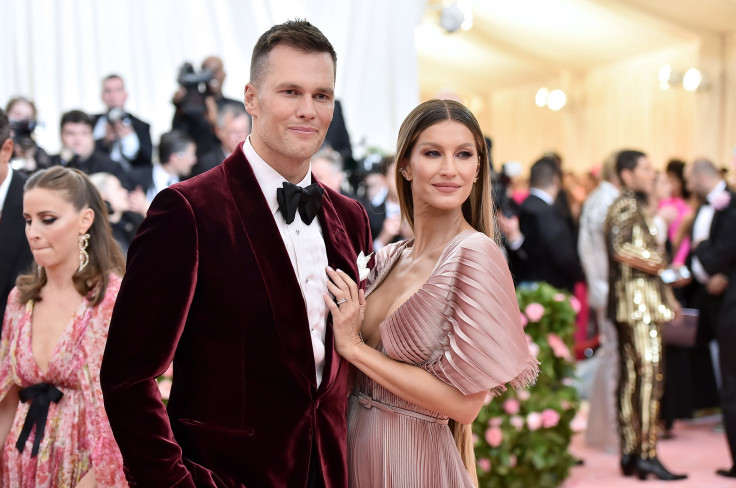 © Copyright IBTimes 2022. All rights reserved.
FOLLOW MORE IBT NEWS ON THE BELOW CHANNELS