Tony Robinson Police Shooting Update: Wisconsin Man Suffered Anxiety, ADHD, Court Documents Reveal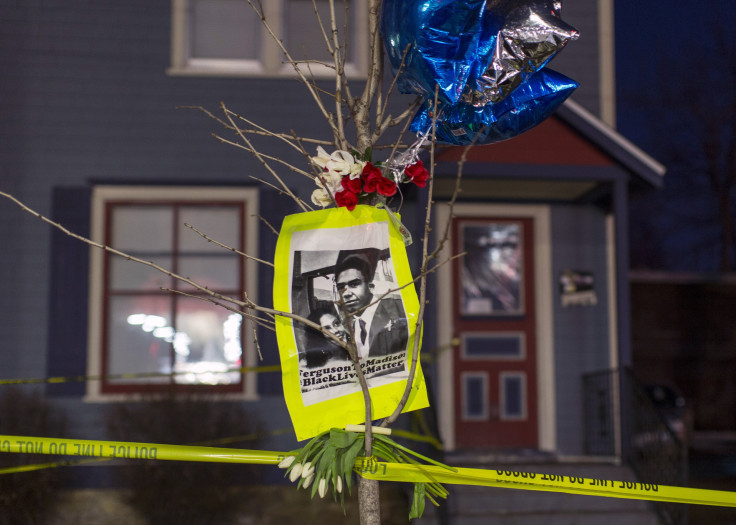 Tony Robinson suffered from anxiety and depression and was previously diagnosed with attention deficit disorder, court documents obtained by the Associated Press revealed Monday. Robinson, 19, who was fatally shot by a police officer Friday in Madison, Wisconsin, was an impulsive risk-taker and was inclined to boredom and anger, the records state. The documents were related to his armed robbery conviction last year, according to the AP.
Robinson, who was black, was unarmed at the time white police Officer Matt Kenny entered the apartment where he was and shot him Friday. The Madison police said Kenny, who was responding to a call that Robinson had assaulted someone, heard a disturbance in the apartment and broke in. Police said Robinson struck the cop on the head, at which point Kenny shot him. Robinson's death immediately drew comparisons to last year's police killing of 18-year-old Michael Brown in Ferguson, Missouri.
Protests over Robinson's death were expected to take place Monday in Madison and in front of the Wisconsin State Capitol, according to USA Today. The planned protests follow two days of demonstrations in Madison that drew hundreds of supporters. Protesters demanded that Kenny be held accountable for killing Robinson.
"There's nothing the chief can say short of changing the system," Brandi Grayson, a leader of the Young, Gifted and Black Coalition in Madison, told the Associated Press. The group asked that the city pay for Robinson's funeral and any other expenses associated with his death.
Police were told that Robinson had assaulted two people before officers arrived at the apartment on Madison's East Side. The teen allegedly attempted to strangle one friend and hit another. The shooting incident took place around 6:30 p.m. Friday.
"To the extent that you have, again, a person of color, unarmed who subsequently loses his life at the hands of the police, I can't very well distance myself from that brutal reality," Police Chief Mike Koval said during a news conference. "I see in Ferguson a series of missteps and miscues where they're always reacting and, in fact, overreacting to every set of facts that is thrown in their midst, frankly."
© Copyright IBTimes 2023. All rights reserved.