Tony Robinson Shooting Update: Teen Assaulted 2 People, Police Were Told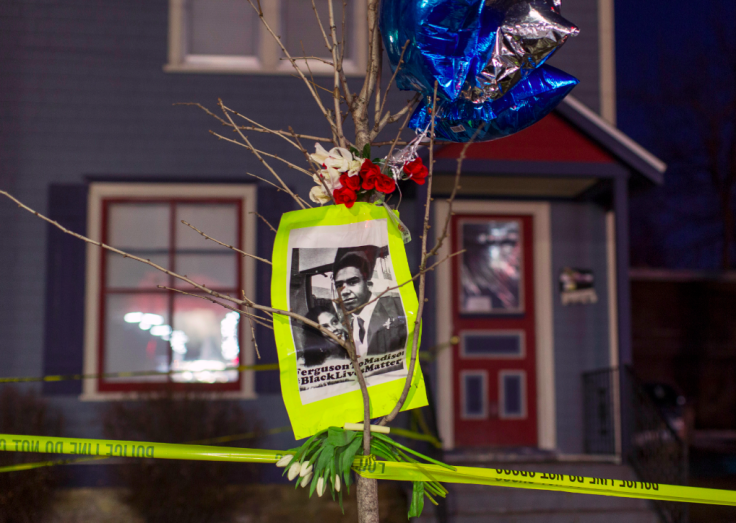 Police in Madison, Wisconsin, were told Tony Robinson, the unarmed teenager who was fatally shot Friday, assaulted two people before they arrived at the scene. Robinson, 19, allegedly tried to strangle one friend and hit another, the Milwaukee Journal Sentinel reported. Robinson died in a hospital Friday after Officer Matt Kenny, 45, shot him.
Even though Robinson was accused of assault, he did not have a weapon at the time of the shooting. "There's no doubt that we have to be clear about this: He was unarmed," Madison Police Chief Mike Koval told reporters Saturday. "That's going to make this all the more complicated for the investigators, for the public to accept."
His death has sparked protests with phrases like "black lives matter" surfacing once more. His mother Andrea Irwin asked for peace during marches. "To die in such a violent, violent way -- it baffles me," she told WKOW-TV, Madison. "Do I hope that this whole city stands up and turns around and says that this is not OK and we're not going to take it? Absolutely."
Robin's grandmother Sharon Irwin also wants peace, but reminded demonstrators "to stand, and say that this is wrong."
"If he was going to die, I want his death to mean something besides just another black kid getting shot," she said. "He was a beautiful, beautiful soul and everybody who knew him knew that, except for the cop that shot him."
Another family member described Robinson as a "big gentle giant" who was not violent, the New York Daily News reported. Records, however, show Robinson was convicted of armed robbery last April with three others, a charge that landed him three years of probation after he pleaded guilty to felony armed robbery.
Robinson's death has sparked comparisons to that of Michael Brown in Ferguson, Missouri. Just like Robinson, the unarmed teen was fatally shot by a police officer.
Kenny, the officer who killed Robinson, has been placed on administrative leave. It's not the first time he's been involved in a fatal shooting. In 2007, he was cleared after a man pointed a pellet gun at officers. His death was ruled "suicide by cop."
Follow me on Twitter @mariamzzarella
© Copyright IBTimes 2023. All rights reserved.
FOLLOW MORE IBT NEWS ON THE BELOW CHANNELS