Top 10 Features iOS 5 Copied from Android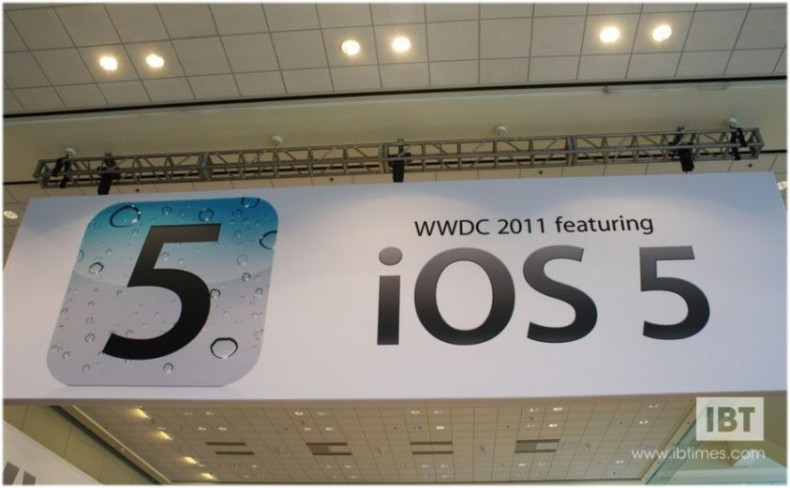 Apple's upcoming operating system, iOS 5, which is expected to power iPhone 5, iPad, iPad 2, iPhone 3GS, iPhone 4 and the next generation iPod Touch, has certain features that are already available on Android-based devices.
Apple holds the reputation of reinventing the smartphone and tablet, but with Android devices selling well in the market, Apple copied some features onto the iOS 5 to match up with its competitor.
Here is a list of 10 iOS 5 features that closely resemble Android:
Newsstand: Google has attracted a lot of media companies to invest in its platform by developing a centralized digital newsstand. The iOS 5 comes with a new feature- Newsstand, where the users can subscribe to magazines and newspapers and download updates in the background. Android has sync and background updates in its system for quite some time.

Notification Center: The iOS 5 comes with a Notification Center, which aggregates various app alerts and you can just swipe your fingers from top to down to access the entire store in one place. Android notifications have always appeared in the top bar of their operating system, showing a battery state, time, Bluetooth, network conditions, GPS and other icons. The notification also appears at the top of the screen when you get a Facebook message, missed calls or tweets. Android has been carrying the notification feature since 2008.

Wireless Sync: The iOS 5-powered devices can now find iTunes on a Wi-Fi network and automatically sync and back up apps and contacts. Android users have been enjoying these privileges for long. With the help of third party apps, Android-powered phones can sync movies, music, bookmarks and contacts wirelessly between the phone/tablet and a PC/Mac.
Reminders: The iOS 5 has Reminders, a location-based organization tool that offers improved to-do lists that are compatible with Outlook, iCal and iCloud. On Android reminder is not required as there is full multitasking. Astrid or Taskos can take care of this sort of functionality by themselves. Android users are very familiar with location aware apps, which are available for free as they are ad based.
Cloud Sync: Cloud Syncing has been integral to Google's computing for more than 10 years. Data in Google Apps are stored in the cloud and multiple users can access to the data without worrying about having the same operating system, browser and software. Apple's iOS 5 has come up with iCloud to back up and sync data between iPhones, iPods and iPads and any other personal computer running Mac OS X or Microsoft Windows.

Widgets: Widgets have proved to be very useful in the Android devices, especially when you want a quick snapshot of information without having to open the apps on weather, news, stocks and similar services. The new iOS 5 Notification bar shows stocks and weather bars with live updating information.
OTA updates: Software updates in Android-run phones are delivered over the air and there is no need to be in proximity of a USB cable. Android has the option of accessing the SD card as a mass storage, so you can push files to your file system via Dropbox, Winamp and Awesome Drop. The new iOS version will finally push data over the cellular network without any need for iTune synchronization.

Twitter Integration: Apple had announced that it is bringing Twitter integration to all the iOS based devices and to many of its own apps, including Camera, Photos, Safari and Maps. In Android 2.0, Google added the ability for app developers to hook their apps into the Android sharing and contacts system and in Android any application can become part of the sharing menu.

Voice Control: Apple is rumored to integrate voice control with iOS 5. Android is known to have an advanced voice recognition integrated when it comes to mobile phones. Google envisions a future of accurate text-to-voice translations and is already testing out that functionality in the beta version of Google Translate.
Tabbed Browsing: The new tabbed browsing option in iPad to switch between WebPages is quiet similar to the Private Browsing option similar to Firefox and Incognito on Chrome.