Top 10 Sports Endorsements Deals: Michael Jordan Still The No. 1 Richest Athlete Endorser After Kevin Durant Offer?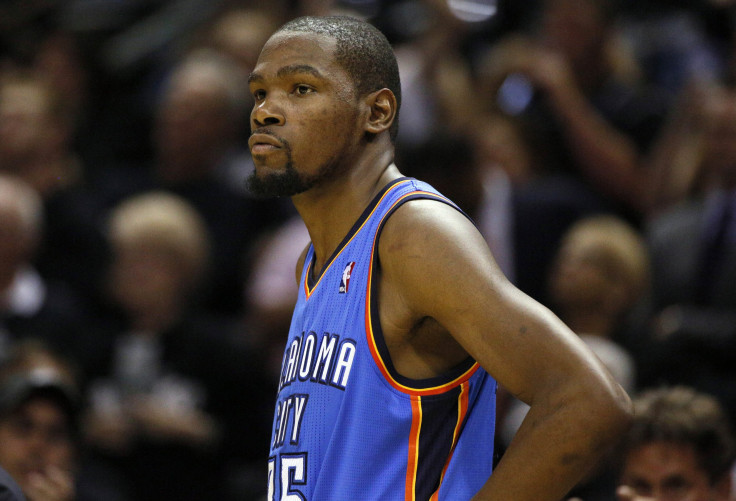 Basketball superstar Kevin Durant just received a contract offer on Wednesday worth hundreds of millions of dollars, and it wasn't from an NBA team. Under Armour, a sports apparel company, has offered to pay the Oklahoma City Thunder superstar $265 to $285 million dollars over 10 years, sources familiar with the situation told ESPN.
If accepted, the contract offer, which is fully guaranteed, would amount to almost 10 percent of Under Armour's annual marketing budget, ESPN's Darren Rovell reports. Besides the money, Durant would reportedly receive Under Armour stock and a community center built in his mother's name. In fact, the endorsement deal would pay Durant more money over the next two years than his existing contract with the Thunder.
Durant's current contract with Nike allows the athletic shoe giant to match Under Armour's offer; if Nike offers the same deal, Durant would be unable to opt out. Conversely, Durant can still choose to sign with Nike for less than the full amount offered by Under Armour. The 2013-2014 NBA MVP Nike-brand sneakers earned $175 million for the company last year, second only to fellow NBA star LeBron James.
While Under Armour's offer to Durant would be one of the most lucrative endorsement deals in the history of sports, it would still place him behind a certain NBA legend who dominates the basketball shoe industry. Here is a roundup of the richest endorsements in sports.
Maria Sharapova: Estimated $70 million over eight years (Nike)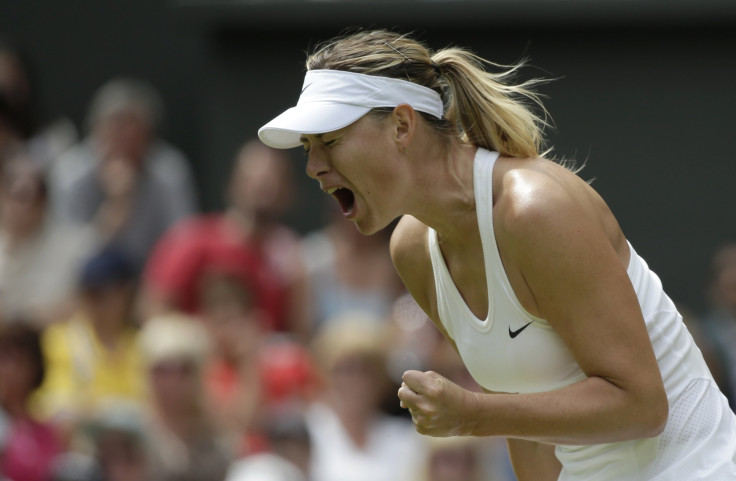 In addition to the eight-year, $70 million deal that Sharapova signed with Nike in 2010, the tennis star reportedly receives a percentage of sales from her product line, Bloomberg reported.
Damian Lillard: Estimated $100 million over 10 years (Adidas)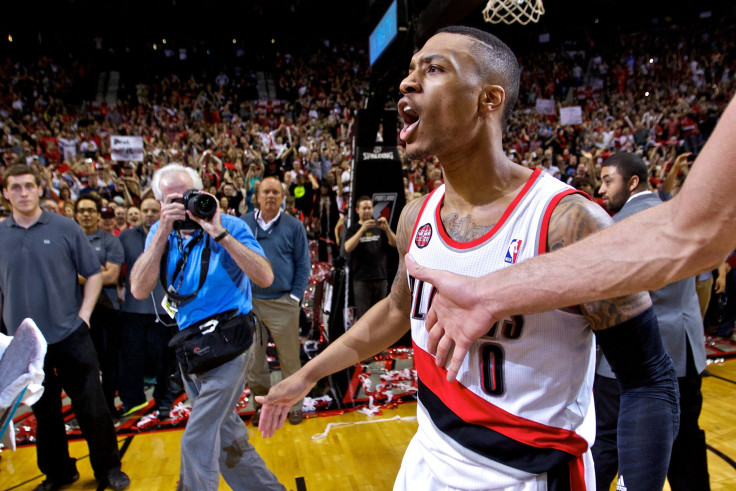 Signed in 2014, the Portland Trailblazers' adidas deal is believed to be the largest shoe contract signed since Derrick Rose's $185 million deal with the brand in 2012, ESPN reported.
Dwyane Wade: Estimated $100 million over 10 years (Li-Ning)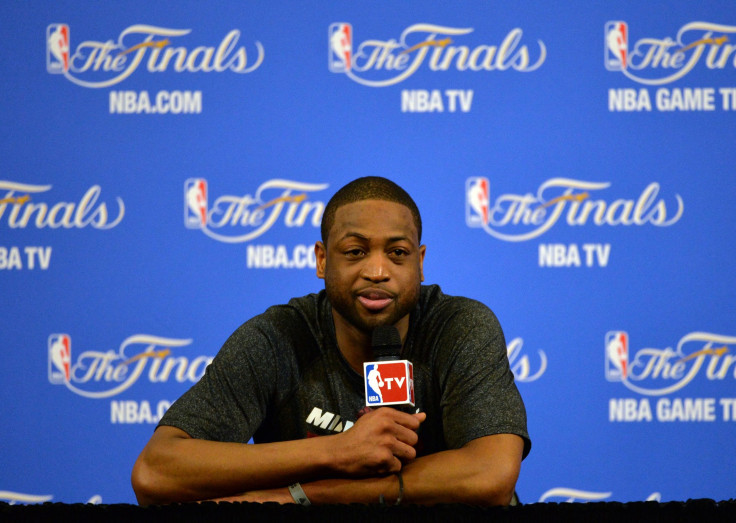 After previous deals with Converse and Nike's Jordan Brand, the Miami Heat guard signed with Li-Ning, a Chinese shoe brand, ESPN reported.
David Beckham: $160 million, lifetime contract (Adidas)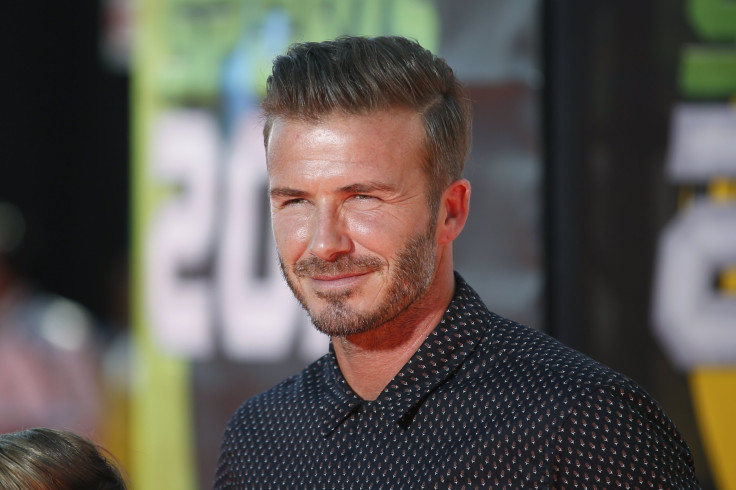 David Beckham retired from professional soccer in 2013, but the 39-year-old's 2003 contract with adidas is a "lifetime agreement," Sports Business Daily reported. He received $80 million upfront.
George Foreman: Estimated $200 million over life of deal (Salton, Inc.)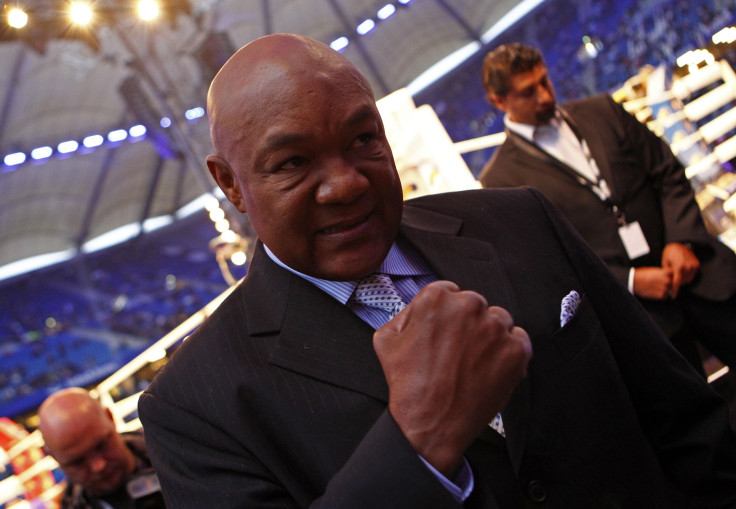 Rory McIlroy: Estimated $100 million over 10 years (Nike)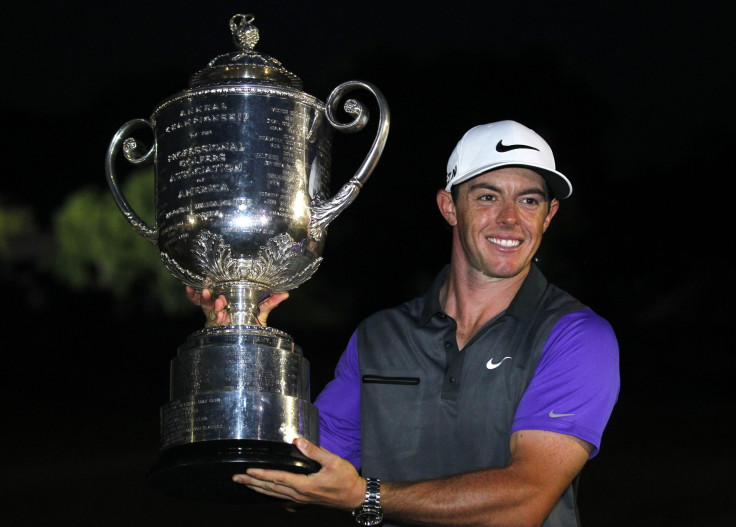 At 25 years old, Rory McIlroy already has four major titles -- and a massive deal from Nike. Initial rumors placed the deal at $200 million, but more reasonable estimates suggest that the act contract is worth about $100 million, ESPN reported.
Kobe Bryant: $15 million per year (Nike)
The Los Angeles Lakers legend was the NBA's third-highest earner last year in terms of basketball shoe sales, producing an estimated $50 million for Nike.
Derrick Rose: $185 million guaranteed over 14 years (Adidas)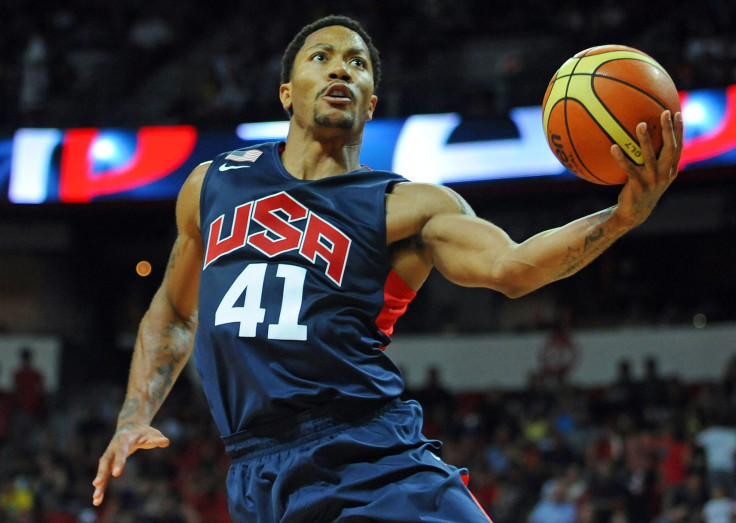 Chicago Bulls star Derrick Rose's deal with adidas contains a guaranteed $185 million, but incentives could conceivably push that figure to as high as $260 million in total earnings.
LeBron James: Estimated $30 million per year (Nike)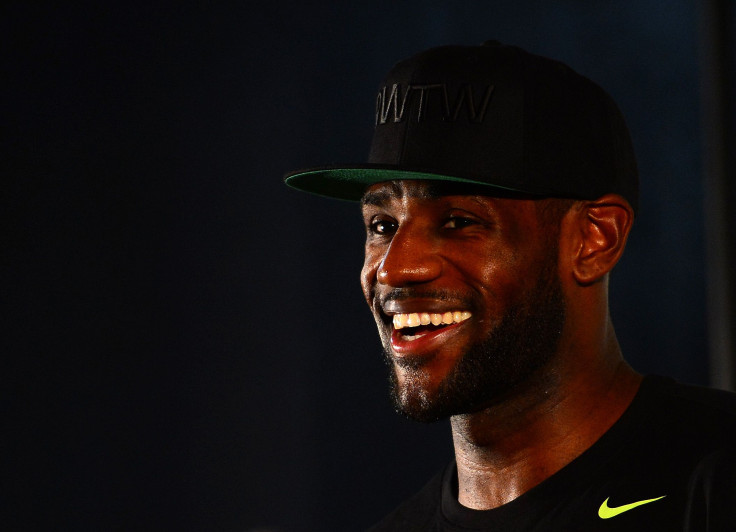 The four-time NBA MVP's estimated $30 million in annual Nike earnings are nothing compared to his total take. Forbes estimates that James has earned $326 million in endorsements since 2003.
Michael Jordan: More than $100 million in 2013 (Nike)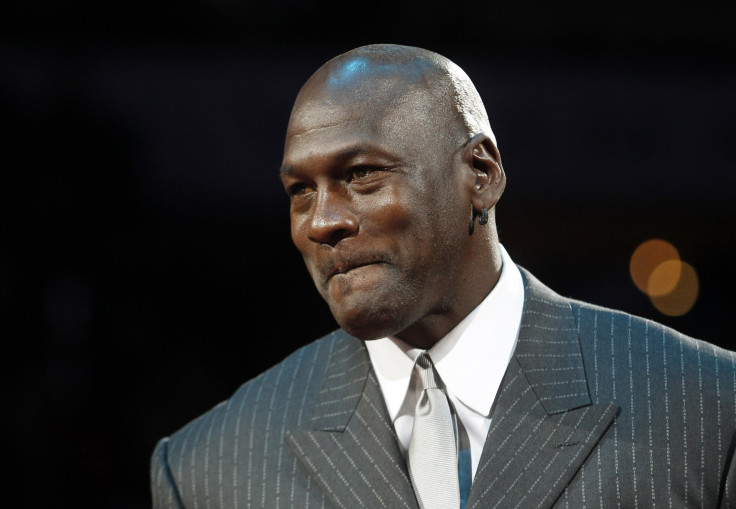 The Chicago Bulls legend earned more money in 2013 than any athlete, active or retired, except for boxer Floyd Mayweather, Forbes reported. Moreover, sales for Nike's Jordan Brand reached $2.7 billion last year. The exact terms of Jordan's deal with Nike have not been disclosed, so it is impossible to know just how much he earns, but ESPN's Darren Rovell placed the number at more than $100 million in 2013. Forbes estimates Jordan's current net worth at around $750 million.
© Copyright IBTimes 2023. All rights reserved.