Top 10 Tennis Players of All Time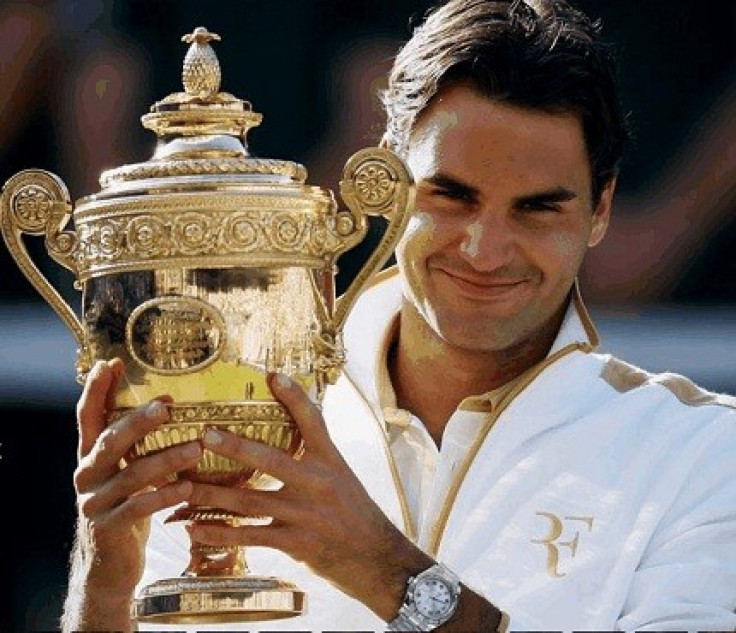 Since the Open era began in 1968, men's tennis has seen remarkable rivalries, captivating matches and seemingly flawless players.
Tennis has changed in the last few years with racket technology and changing standards in player fitness, among other things, making it difficult to label any single player as the greatest of all time. While each player has contributed to the game in his own way and faced different opponents and circumstances, some have been more impressive than others.
Here are 10 of the greatest male tennis players of all time.
1. Roger Federer - Federer tops the list as a 16-time Grand Slam winner, and six-time ATP World Tour Finals winner. The Swiss star spent 285 weeks at the No.1 spot in the rankings. His versatile and effortless game has won him all four Grand Slams, including six Wimbledon, five U.S. Open, one French Open, and four Australian Open titles. Many critics and tennis fans were unsure of his position as the greatest of all time until he captured his first Roland Garros title in 2009. Though he did not face Rafael Nadal, the most dominant clay court player in the tournament, he solidified his place at the top after he claimed the French Open crown. Additionally, he is the only male player in history to have reached the finals of each Grand Slam at least five times.
2. Pete Sampras - In his career, Sampras won 14 Grand Slams including seven Wimbledon, five U.S. Open, and two Australian Open titles. Sampras held the world No. 1 ranking for a record 286 weeks. His serve was one of the best the game has ever seen, and his calm and collected demeanor allowed him to dominate for years. His fierce rivalries with Andre Agassi and Patrick Rafter thrilled tennis fans. Despite all his accomplishments, he was never able to win a French Open title or reach the final of the tournament.
3. Rafael Nadal - Nadal is arguably the greatest clay court player of all time with seven French Open titles. He has also won 35 singles tournaments on the surface. Though he is seen primarily as a clay court player, he has managed to win all four Grand Slams - he has 11 titles -- all while facing competition from greats such as Federer and Novak Djokovic. He also holds a coveted Olympic gold medal from the 2008 Beijing Games. Even more impressive, Nadal maintains an outstanding 18-9 head-to-head record against Federer.
4. Rod Laver - An 11-time Grand Slam winner, Laver was a dominant force in the 1960s. In both 1962 and 1969, he won the Australian Open, French Open, Wimbledon and U.S. Open in the same year. He is the only player in the Open era to accomplish such a feat.
5. Bjorn Borg - Borg's short career included 11 Grand Slam titles, including six at Roland Garros. He never managed to win the U.S. Open title and never competed at the Australian Open, but he was nearly unstoppable in the events in which he played. Though we can only speculate, it is safe to say that had Borg not retired at the age of 25, he would have won many more titles.
6. John McEnroe - Known as much for his antics as for his tennis, McEnroe was a seven-time Grand Slam winner. McEnroe had unforgettable and entertaining rivalries with players such as Jimmy Connors and Ivan Lendl, which brought publicity to the sport. McEnroe possessed remarkable touch, which also allowed him to be an excellent doubles player. In addition to his seven singles titles, McEnroe also won nine doubles Gram Slams.
7. Ivan Lendl - This eight-time Grand Slam winner held the No.1 ranking spot for 270 weeks in total. This has only been surpassed by Sampras (286 weeks) and Federer (285 weeks). Lendl reached the final of Wimbledon twice but was never able to capture the grass court win.
8. Jimmy Connors - Connors played in an era which consisted on players such as John McEnroe, Ivan Lendl, and Bjorn Borg and he still managed to win eight Grand Slam titles. He won 109 tournaments in his career, more than any other player in tennis history.
9. Andre Agassi - Agassi had one of the most fascinating tennis careers of all time. Despite many ups and downs, he finished his career with eight Grand Slam titles. He is one of four tennis players to win all four Grand Slam tournaments, known as a career Grand Slam. Agassi's rivalry with Sampras remains one of the greatest in sports and led to historic and emotional matches.
10. Novak Djokovic - The current world No. 1 joins the list with five Grand Slam titles. In his young career, Djokovic has faced a competitive field with players such as Nadal, Federer, and Murray. Despite facing such greats, Djokovic has become a dominant player on the tour in the 2011 and 2012 seasons. He won 41 straight matches from the start of 2011 until the French Open semi-finals, second only to John McEnroe.
© Copyright IBTimes 2023. All rights reserved.