Top 11 Energy & Environmental Infographics of 2013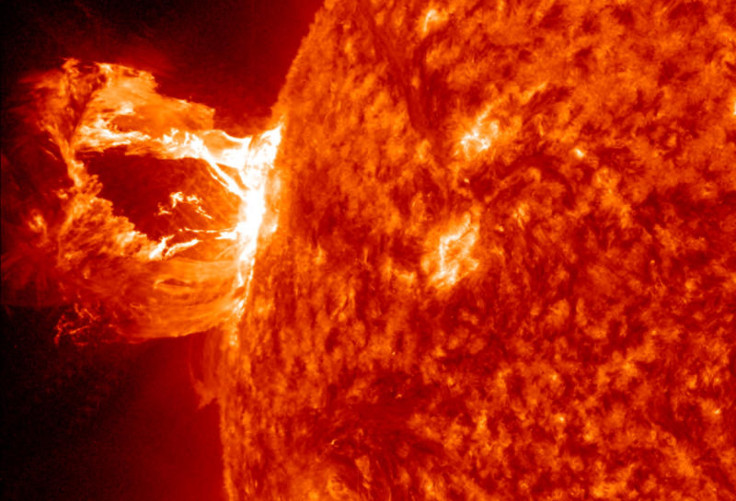 From major offshore discoveries to major advancements in solar power, the global energy sector saw fast-paced development in 2013 that put some new or reemerged players into the game. Here's a look back at the past year's 11 most interesting energy and environmental developments, through infographics.
The Hydrocarbons
Iraq Looking To Capitalize On Its Black Gold
While many recent headlines out of Iraq have told of worsening sectarian strife, the troubled nation is on the cusp of reasserting its place as a premier player in oil production. According to a recent report from U.K. bank Standard Chartered, Iraq is poised to ramp up its production faster than any other nation and has the potential to become the world's largest crude exporter. Between now and 2035, Iraq could potentially generate approximately $5 trillion in oil revenue, or about 40 times the country's 2010 GDP, according to International Energy Agency estimates from October 2012.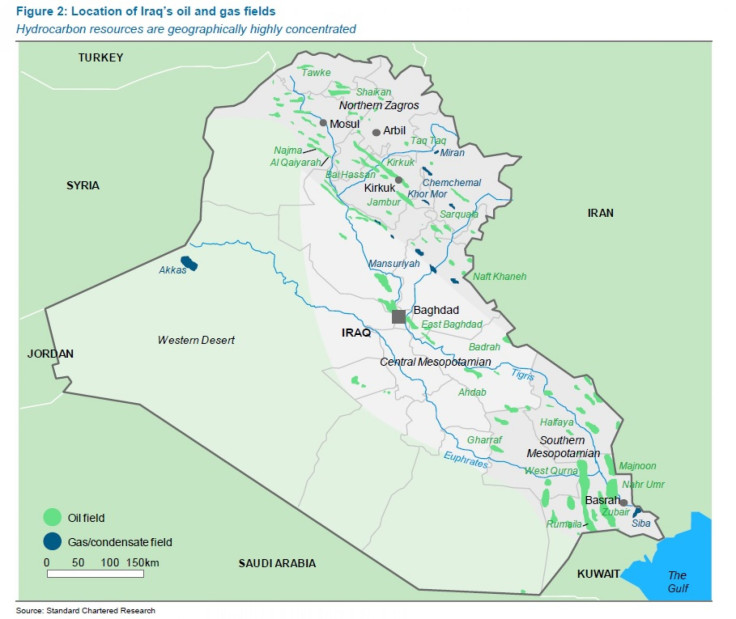 Brazil Expanding Its Energy Sector
Brazil is set to become a leading global energy producer within the next few decades, with its oil production expected to triple by 2035, according to a report released in November by the International Energy Agency.
The agency's annual World Energy Outlook, released in London, said that based on recent offshore discoveries, Brazil will become the world's sixth-largest oil producer within about 20 years. In addition, the report goes on to say, the country could also see a fivefold increase in natural gas production, which could meet all of its domestic needs by 2030.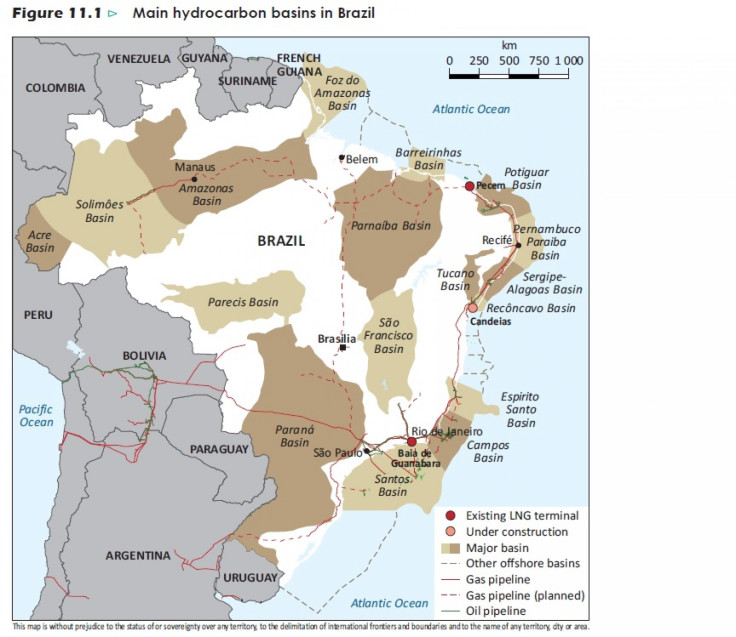 Israel's Natural Gas Finds
With new discoveries of natural gas off Israel's shores, the Middle Eastern country that had always been an energy importer now faces major policy decisions for safeguarding and capitalizing on its new resource.
Thanks to Houston-based Noble Energy Inc.'s (NYSE:NBL) major deep-water discovery, the country is now able to tap into huge natural gas reserves in the Eastern Mediterranean Sea, called the Levant Basin, a stretch of sea extending from the coasts of Cyprus, Israel, Lebanon and Syria. It is estimated to contain 122 trillion cubic feet of gas. In 2010, Noble discovered the largest natural gas field within the basin called the Leviathan, 80 miles off Israel's coast.
With that much natural gas on hand, Israel is now in a position to export, and the Israeli government led by Prime Minister Benjamin Netanyahu has been trying to decide how much. Initially the amount was set at 53 percent, but opposition groups have been fighting to keep more natural gas at home, arguing that less exporting means lower energy costs locally -- similar to the debate happening in the U.S.
After several months, the Supreme Court finally made its ruling, rejecting the petition by opposition groups and allowing the government to set natural gas export policy.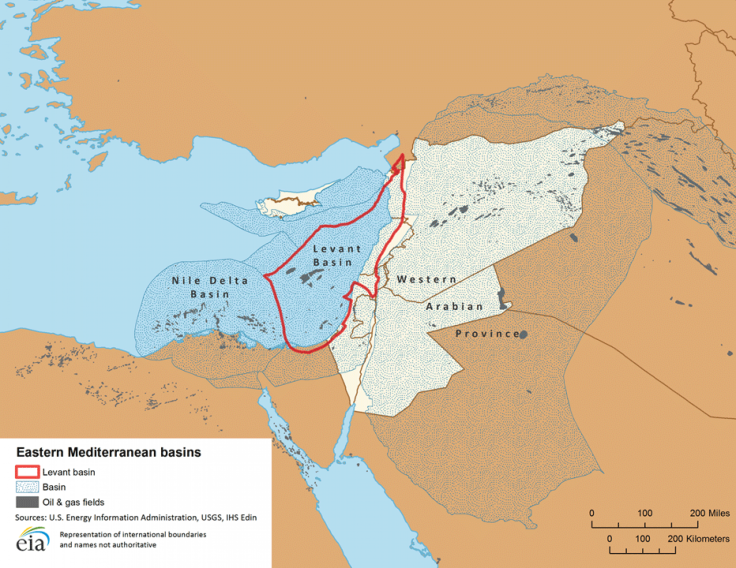 Renewable Energy
In November, the U.S. Department of Energy announced that one of the world's largest and most technologically advanced solar photovoltaic power plants became commercially operational.
The 250-megawatt California Valley Solar Ranch features the ability to shift positions of panels wirelessly to track weather and optimize solar input to collect as much of the sun's energy as possible.
Based in San Luis Obispo County, the site was built by NRG Energy Inc. (NYSE:NRG) and SunPower Corporation (NASDAQ:SPWR). The project created hundreds of jobs and put an estimated $315 million into the local economy. The plant now powers 42,000 homes.
In 2011 the DOE guaranteed a $1.2 billion loan to support the construction of the Valley Solar Ranch plant. The loan guarantee is part of a wider DOE program to help finance large-scale projects.
The facility is the first utility-scale solar energy project in the U.S. to use wireless tracking monitors and control systems to help improve annual output by about 25 percent, compared to fixed installations of panels. The project will also avoid 279,000 metric tons of carbon dioxide annually, equivalent to the emissions of 60,000 vehicles, the DOE said.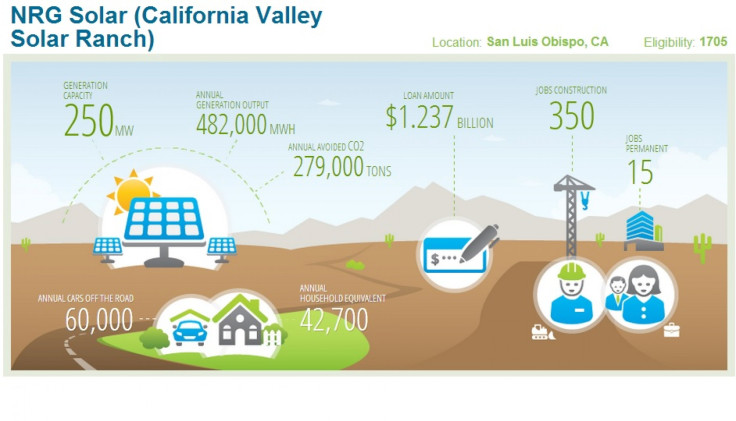 Japan's Out-Of-This-World Solar Power Idea
In late November, Shimizu Corporation (TYO:1803), a Japanese construction company, proposed to tackle Japan's -- and possibly the entire planet's -- energy problems by setting up a giant belt of solar panels around the moon's equator.
Tokyo-based Shimizu said its "lunar solar power generation concept" would pave the way for a "virtually inexhaustible, nonpolluting" source of energy, adding that work on the belt could start as early as 2035 if it receives adequate funding, although the company didn't provide details about the cost of such a venture.
Because the lunar equator receives a steady amount of solar energy, Shimizu has proposed that sunlight can be converted into electricity using solar cells at a power-generation facility that would be built at the lunar equator. The electricity can then be transmitted through cables to the lunar side facing the Earth, before they are converted into microwave and laser power for transmission to the Earth, according to details available about the project on the corporation's website.
Shimizu said its mega-scale solar power belt, which could be as wide as 400 kilometers (248 miles), would eliminate inefficiencies due to bad weather experienced by solar power technology on Earth, and would serve as a continuous source of clean energy year-round.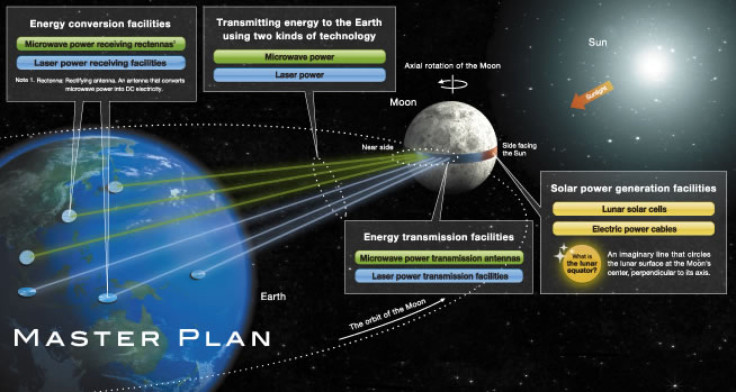 Top 25 Solar Companies
Businesses, nonprofits and government organizations installed more than 1,000 megawatts of new solar panels this year. As of mid-2013, the total commercial deployment was 3,380 megawatts for 32,800 facilities across the U.S., increasing more than 40 percent over the previous year, according to the Solar Energy Industry Association (SEIA) released in October. Here are the top 25 companies that use solar energy to power their facilities, from the Report On U.S. Solar Power Generation: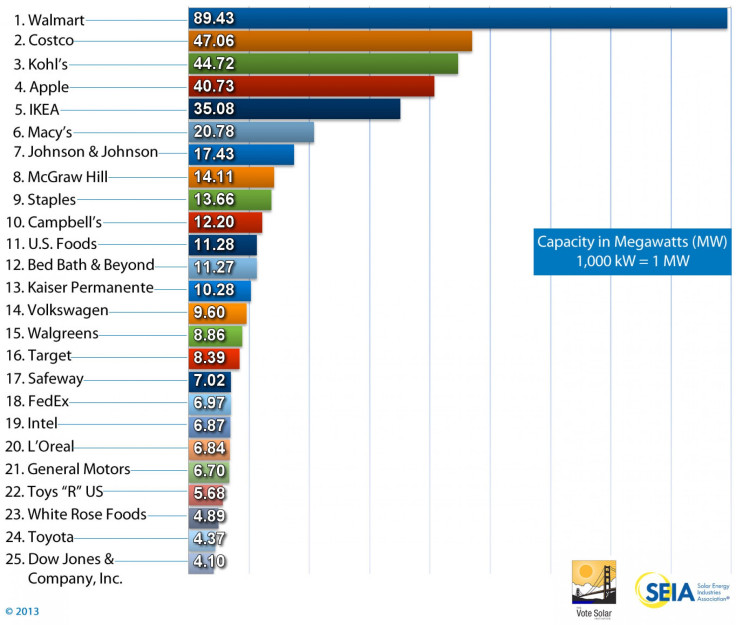 New Way To Harness Energy
How could sewage translate to reduced energy costs? Engineers at Stanford University have the answer, in a new way to generate electricity by using microbes that digest plants and animal waste as mini power plants.
The microbial battery, as researchers call their invention, would be used at sewage treatment plants, where it would replace oxygen that is pumped into large pools of wastewater. Oxygen is a key component in the treatment of wastewater as it helps bacteria metabolize the solid waste in large water tanks, which then creates cellular energy, helping to treat the water. Pumping oxygen into large pools of water at treatment facilities accounts for 3 percent of the total U.S. consumption of energy. The Stanford engineers' new microbe addresses that, as it does not need oxygen to metabolize the waste.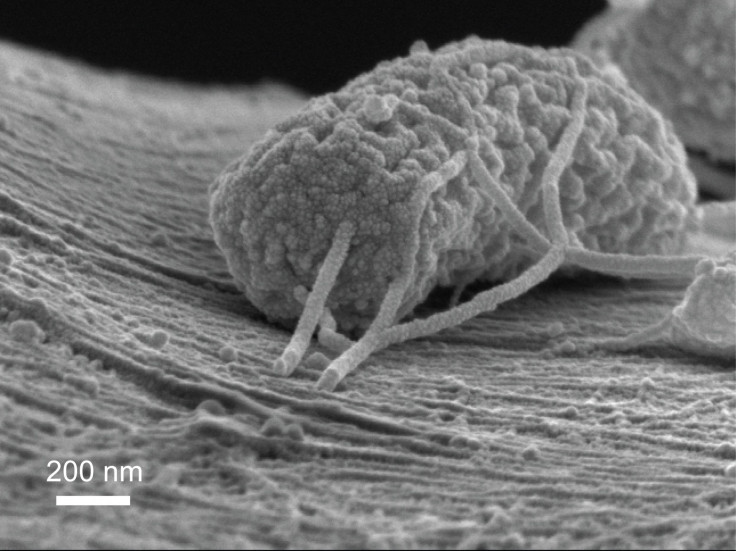 Exoelectrogenic microbes (aka microbial batteries) are organisms that evolved in airless environments and developed the ability to react to oxide minerals rather than oxygen to convert nutrients into biological fuel. "Imagine if you didn't have to pump air? You would save electricity because you are doing it in a different way," Tom Abate, associate director of communications at Stanford University's School of Engineering, said. The microbial battery could even be used in dead zones of lakes or coastal waters where the amount of nitrogen and solid matter have depleted oxygen levels that have killed off marine life.
Environment
37 Countries at High Risk of Drought
The World Resources Institute found that 37 countries face "extremely high levels" of baseline water stress, in the first such country-level water assessment of its kind, according to the global research organization.
The assessment, published in December, evaluated, mapped and scored water risks in 100 river basins, ranked by area and population in 181 countries. The study provides information that's relevant for a country's economy, environment and community.
Countries were scored on a scale of 0 to 5 for each indicator -- the higher the score, the greater the exposure to that specific water risk.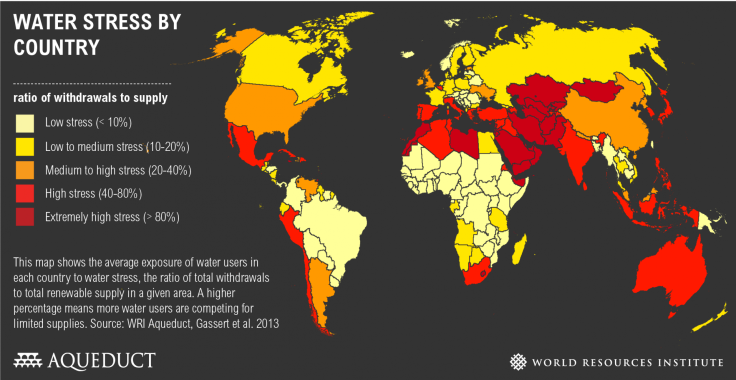 Fukushima Debris Makes Its Way To U.S. West Coast
Two and a half years after Japan's devastating tsunami, the U.S. National Oceanic and Atmospheric Administration expects portions of debris from the disaster to reach U.S. and Canadian shores, the federal agency said on its website in September.
Data from NOAA, which did not issue an estimate of when the Texas-sized mass of partially toxic detritus will make landfall, indicates the debris field is roughly between Honolulu and Seattle.
Japan's Ministry of the Environment estimates that 5 million tons of debris washed into the ocean and "high windage items" may have reached the Pacific Northwest coast as early as winter the winter of 2011-2012.
NOAA estimates that about 1 million tons of debris is traveling slowly towards the West Coast, and biologists believe it has become home to a host of invasive species. Right after the March 11, 2011, disaster, NOAA used a computer model to calculate the general direction and timing of where the debris might go.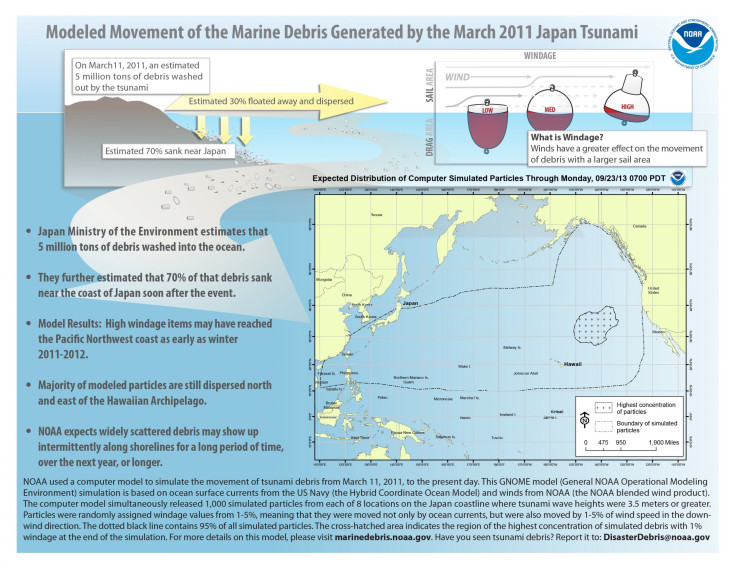 Drilling in Marcellus Shale Harming Water Quality
In September scientists studying the environmental effects of the controversial drilling technique known as fracking found radioactive waste water from such an operation in a Pennsylvania's Marcellus Shale region.
The Marcellus Shale is one of the largest zones of its kind and stretches from Upstate New York to West Virginia. To extract the gas from the shale rock, millions of gallons of water and chemicals are used to fracture the formations deep beneath the surface. The drilling technique has been heavily criticized, and some environmentalists have long contended it poisons groundwater.
The two-year Duke University study collected water samples at Josephine Brine Treatment Facility, on Blacklick Creek in Indiana County, one of the 74 treatment facilities that treat fracking wastewater in the state.
Scientists found concentrations of the highly radioactive element radium, as well as chloride and bromide, which were two to 10 times higher than normal.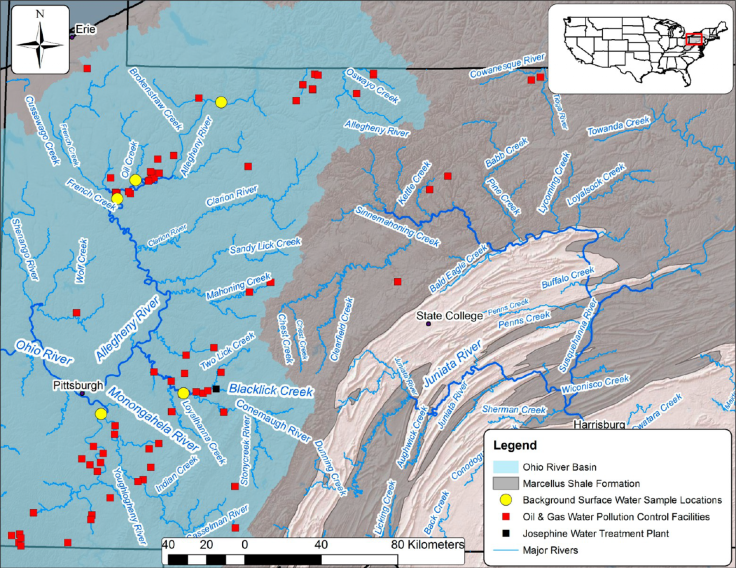 Obama's Climate Change Fight
In June, President Barack Obama unveiled his Climate Action Plan, which builds on the progress his administration started in 2009 with efforts to reduce carbon emissions. The plan includes stringent long-term standards for vehicle emissions and efficiency, increased building and appliance efficiency and doubling electricity generation from wind and solar, the report stated. Thanks in part to these efforts, from 2009-11 average U.S. emissions dropped to their lowest level for any three-year period since 1994 to 1996. More recently, the administration put in place the first-ever national carbon pollution standards for new and existing power plants. Here is a graphic that the White House released as part of the initiative.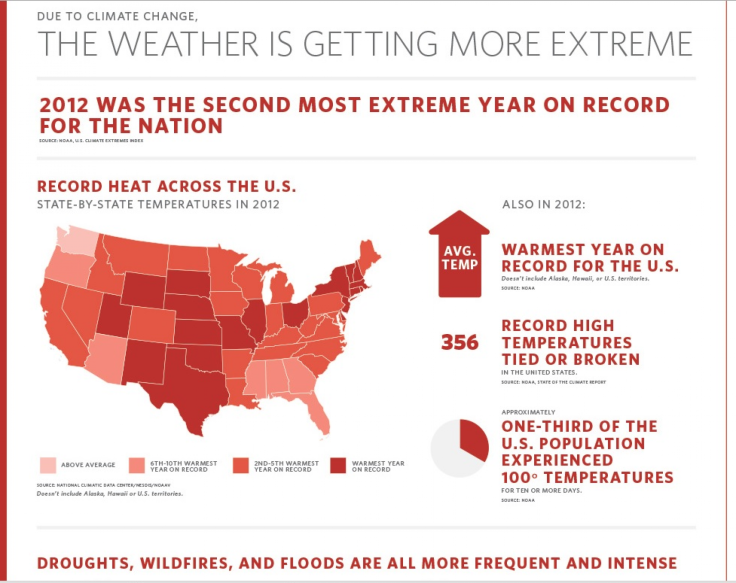 FOR FREE to continue reading
✔️ Unlock the full content of International Business Times UK for free
offer available for a limited time only
✔️ Easily manage your Newsletters subscriptions and save your favourite articles
✔️ No payment method required
Already have an account?
Log in
© Copyright IBTimes 2023. All rights reserved.