Top 30 Cities With The Worst Air Quality In The World: Here's Why New York Tops The List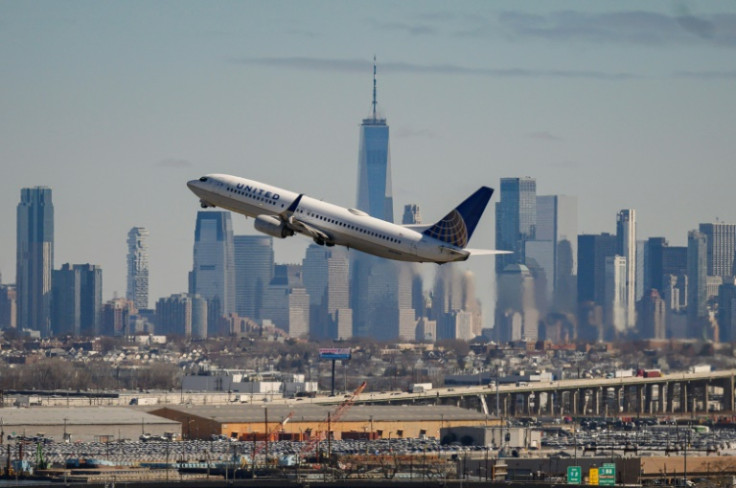 KEY POINTS
Climate change manifests in several ways, from worsening wildfires to dangerous heat and humidity levels
People with asthma may experience a worsening condition when in an area with heavy air pollution
The climate and topography of a city play a part in its ability to disperse pollutants in the air
The Earth is in bad shape. Climate change is manifesting in several ways, from worsening wildfires to dangerous heat and humidity levels. It may not be apparent that climate change affects air pollution, but changes in human activity and increased energy consumption due to more extreme temperatures contribute to more emissions getting trapped in the air.
Those with respiratory conditions, such as asthma, may experience a worsening of their health issue when they are in an area with heavy air pollution. What are those areas? Let's take a look at the top 30 cities with the worst air quality:
1.
New York City, USA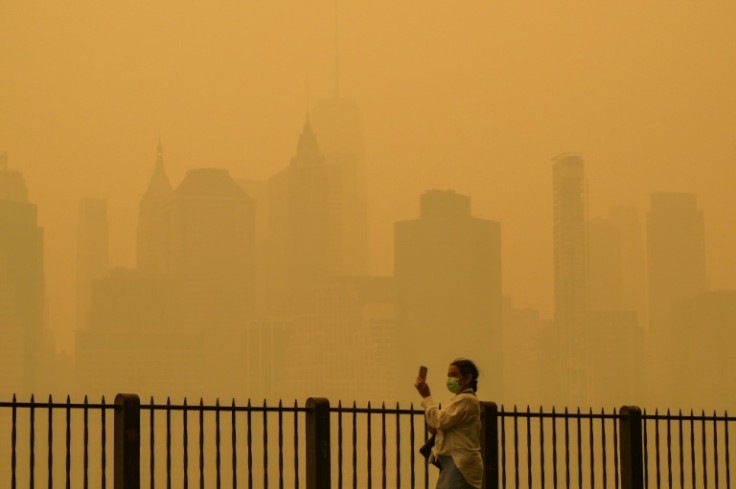 New York City is one of the most iconic cities in the world, but recently its air quality has significantly worsened because of the Canadian wildfires that obscured even some of its most popular and tallest landmarks. The effects of the fires in Canada are the main reason New York City finds itself with unhealthy air quality, with a score of 185 on the World Air Quality Index.
2.
Dhaka, Bangladesh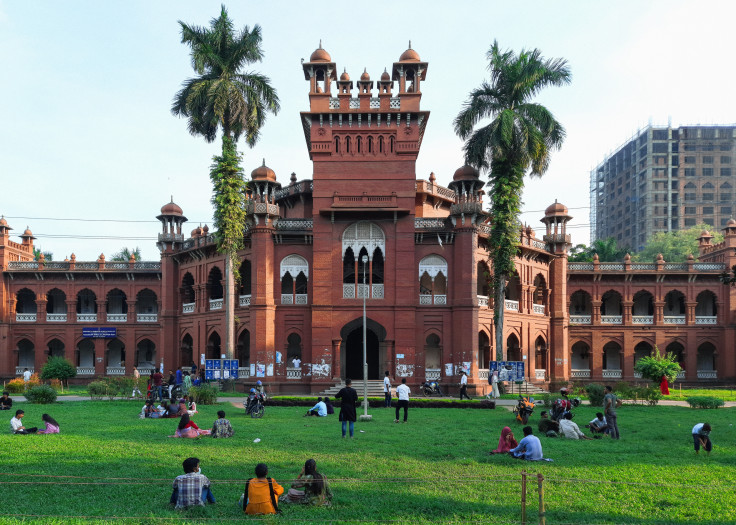 According to the World Air Quality Index, the city with the second-worst air quality is Dhaka in Bangladesh, with a score of 162. The double-digit difference between the top two cities shows the massive effects of the fires in Canada on the air quality of New York. For Dhaka, meanwhile, the main source of unhealthy air quality is its population. It is the ninth-largest city worldwide and the largest in the country, with almost 9 million residents. It is also the economic hub of Bangladesh.
3.
Tel Aviv-Yafo, Israel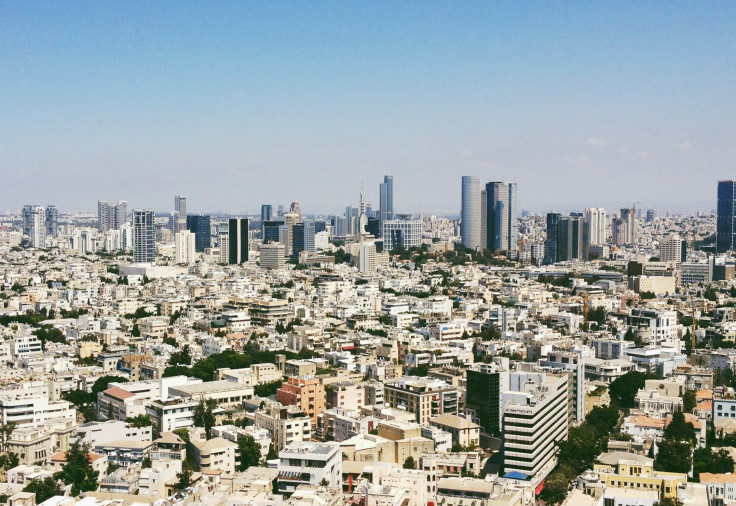 Tel Aviv's air quality is impacted by the automobile emissions from a huge number of private vehicles in the area all year round. Heavy-duty vehicles such as trucks and buses also add to the emissions of everyday cars and motorbikes. The city in Israel is also subject to factory emissions, with industrial areas in Tel Aviv using coal for energy production. Tel Aviv residents also burn wood for cooking and heating, which further emits pollutants in the air.
4.
Kolkata, India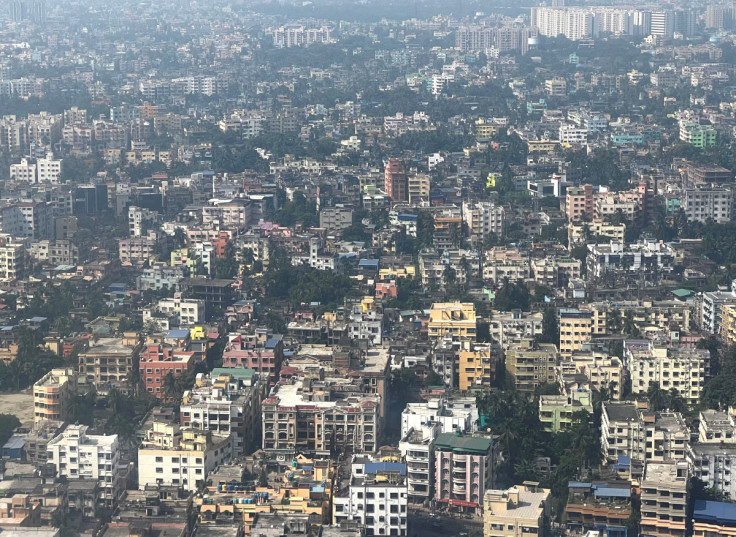 With just two points ranking Kolkata, India, lower than Tel Aviv-Yafo in terms of unhealthy air quality, the reasons are quite similar. Kolkata is also a densely populated city, with vehicle emissions significantly contributing to its air quality. Human activities are also a huge component, as well as the use of fossil fuels and the practice of slash-and-burn farming.
5.
Detroit, USA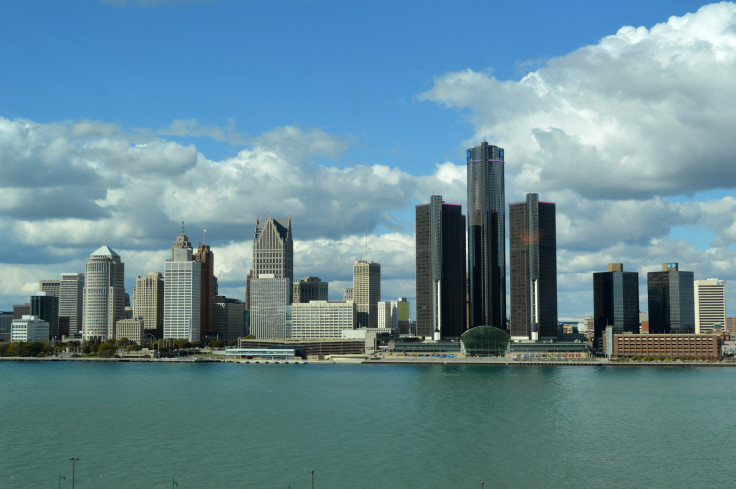 Detroit is one of the cities in the U.S. suffering from unhealthy air quality. The contributing factors in this city include pollutants from factories and vehicles located in the southwest section. Detroit has an oil refinery, a steel mill, a wasteland treatment plant, a six-lane bridge, three high-traffic highways, one coal-fired power plant and one gas-fired power plant.
6.
Algiers, Algeria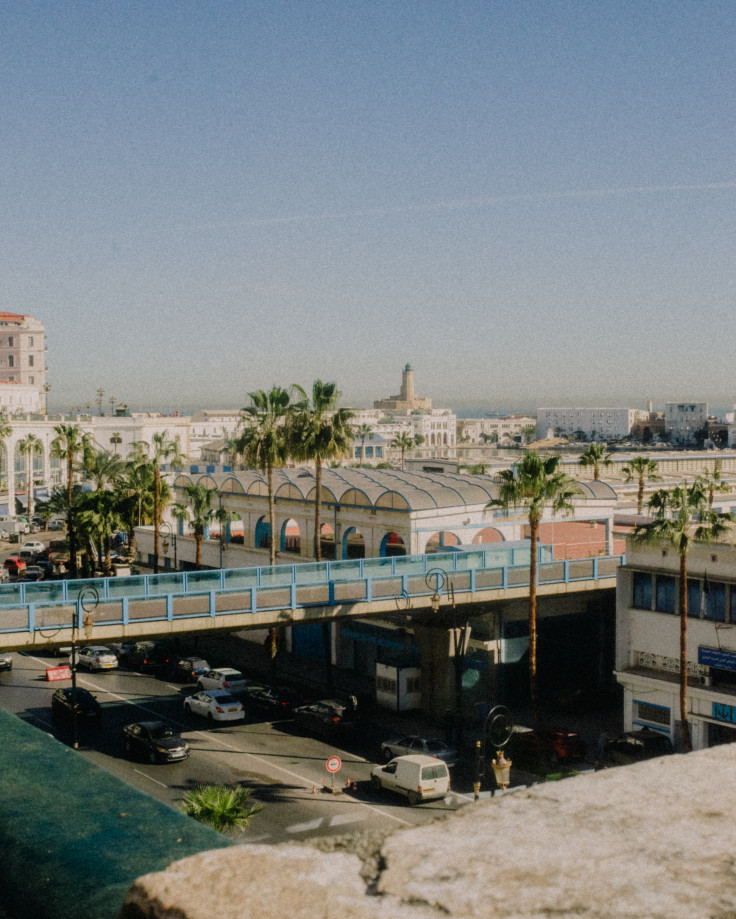 The air quality in the city of Algiers is unhealthy for sensitive groups, according to its World Air Quality Index score of 134. The air pollution in this Algerian city is due to urban traffic, diesel engines, power plant emissions and the use of chemicals in the mining industry.
7.
Hanoi, Vietnam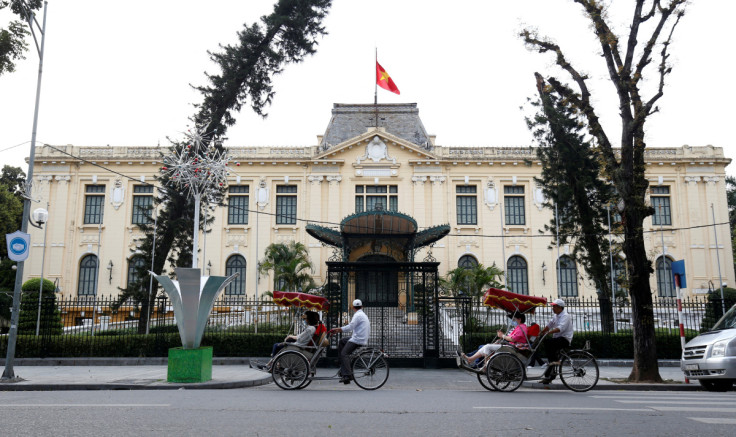 Hanoi, Vietnam's air quality is also considered unhealthy for sensitive groups, including those with asthma and respiratory diseases. On estimate, Hanoi burns 500 tons of charcoal and 700 tons of waste daily, which contributes to its poor air quality. Hanoi is also surrounded by hectares of land, which is periodically burnt in preparation for growing the next crop in season.
8.
Lahore, Pakistan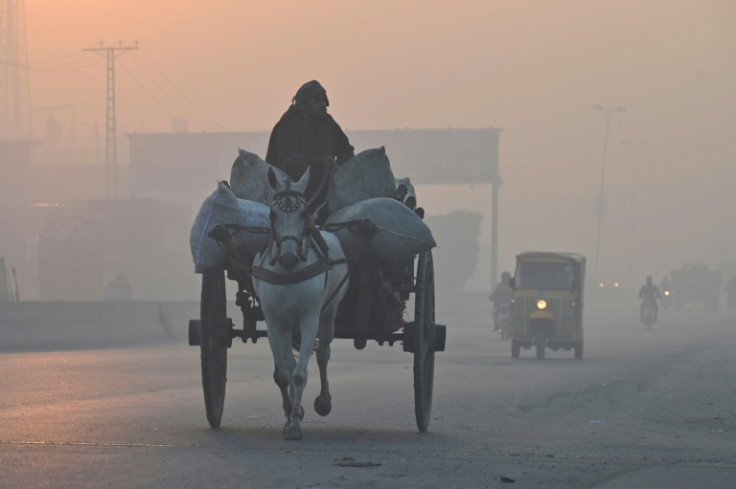 In Lahore, Pakistan, air pollution is largely attributed to vehicle and industrial emissions. The city has unhealthy air quality for sensitive groups. Contributors of air pollution include brick kilns, the burning of land in preparation for crop growth and general waste burning. Construction sites in Lahore also add to the dust in the air.
9.
Kathmandu, Nepal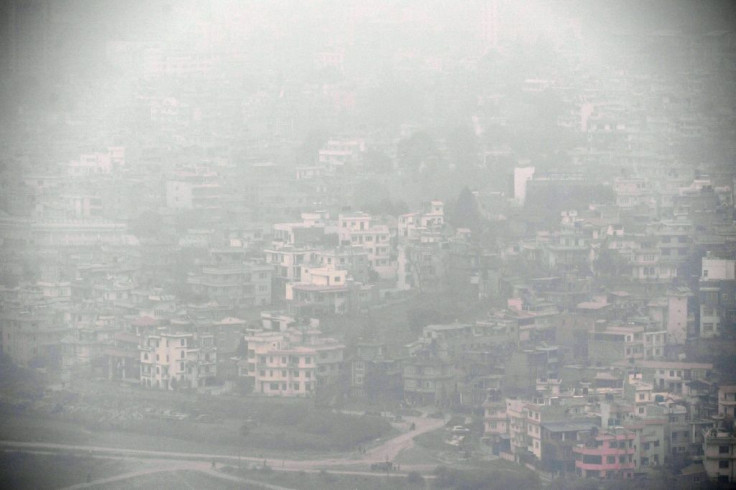 The city of Kathmandu is home to older diesel vehicles that contribute to air pollution by emitting black carbon in the form of soot. There are also several sources of open burning in this city in Nepal, including the burning of fossil fuels, wood and plants.
10.
Lima, Peru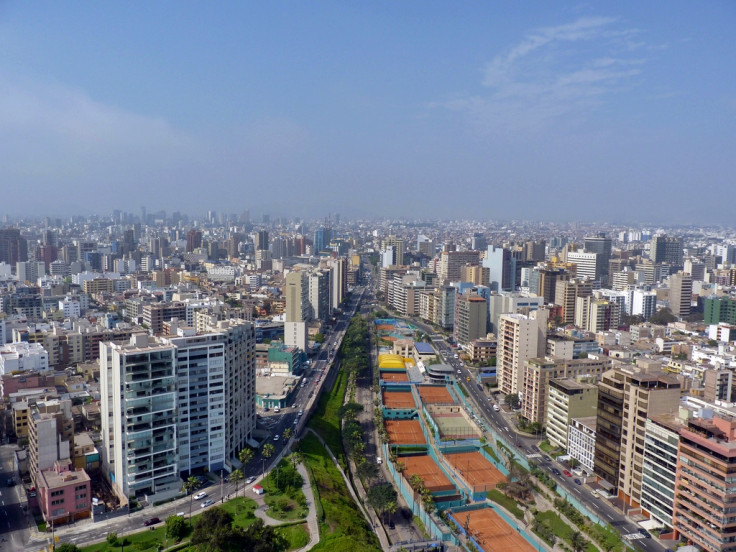 Lima, Peru is on the cusp of having air quality that is unhealthy for sensitive groups, with a score of 104 on the World Air Quality Index. Lima has over 9 million inhabitants who contribute vehicular, industrial and urban emissions to its air pollution. Lipa is also home to outdated vehicles that add more to air pollution compared to more environment-friendly models.
11.
Delhi, India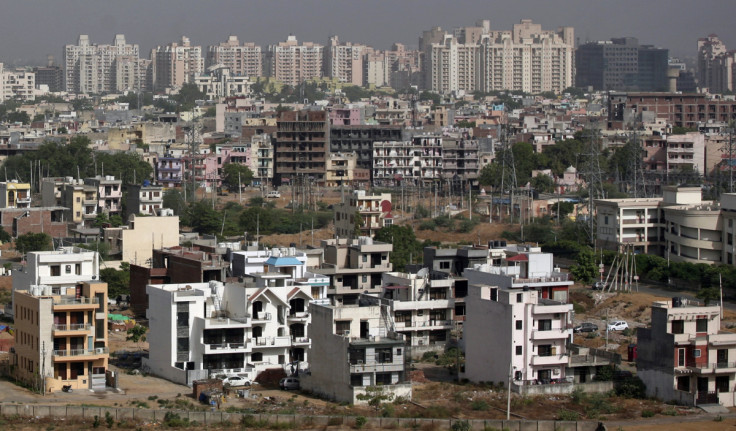 The second city in India to appear on this list, Delhi has relatively better air quality compared to Kolkata. However, it is still considered unhealthy for sensitive groups. One of the main contributors to pollution in Delhi, India, is vehicular emissions, with an estimate of over 11 million vehicles on the road. The topography of Delhi also does not help, with winds blowing into the city already containing pollutants from other areas. These pollutants settle on Delhi, trapped in its atmosphere when winter dries out the winds.
12.
Shanghai, China
Shanghai has moderate levels of air pollution, scoring just below the threshold of the World Air Quality Index. Its air pollution is comparable to that of Sao Paulo, Brazil. The main contributors to air pollution in Shanghai are coal combustion, industrial dust, chemical and vehicular emissions. The rapid socio-economic development of Shanghai is another consideration, with vehicle and factory emissions contributing more than 50% of the pollution in the city's air.
13.
Sao Paulo, Brazil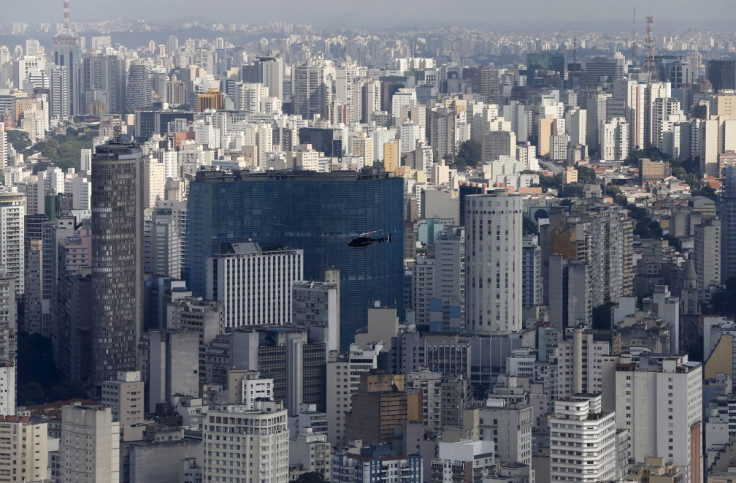 The air pollution level in Sao Paulo, Brazil, is comparable to that of Shanghai, China. Similar to other major cities in the world, a prime contributor to pollution in Sao Paulo is the emission of vehicles. Sao Paulo is an urbanized area in Brazil, and as more people move into the city, they will contribute to its air pollution. Construction sites in Sao Paulo also contribute to particles in the air.
14.
Dubai, United Arab Emirates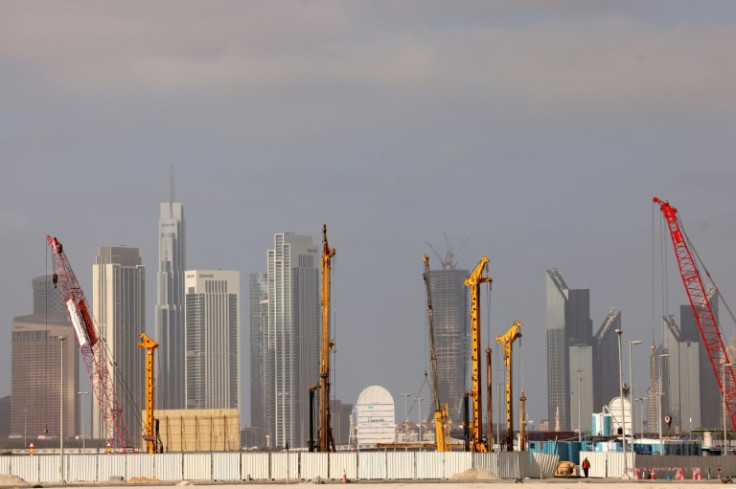 Dubai is a city that requires a car to go anywhere. This is one of the reasons for the moderate air pollution in the city. Aside from vehicle emissions, there are also meteorological conditions at play. For instance, Dubai experiences extreme heat and high humidity in summer, which gets trapped easily in the atmosphere.
15.
Wuhan, China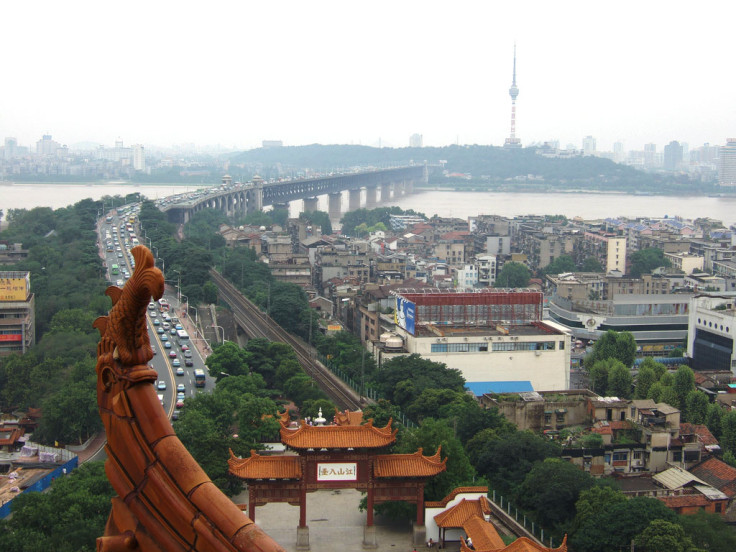 Wuhan, China currently has moderate levels of air pollution, but its current score of 88 on the World Air Quality Index is already an improvement from its score of 146 in mid-2019. From almost unhealthy levels of air pollution, Wuhan was set to experience even worse air quality if its residents did not protest against plans to open a new garbage incineration plant in the city.
16.
Doha, Qatar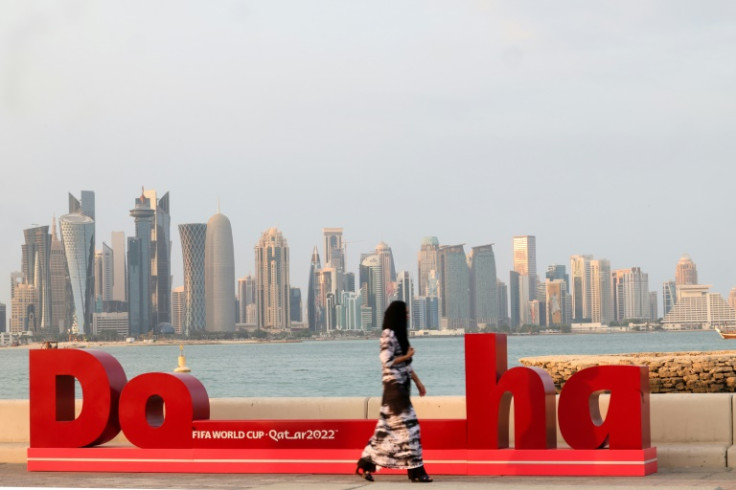 Qatar's air quality is primarily impacted by dust storms and vehicle emissions, but industrial processes also contribute to the moderate air pollution in the city of Doha. Air pollutants come from a range of sources, from vehicle exhaust, erosion, liquefied natural gas, mineral production, chemical byproducts and metal production.
17.
Mexico City, Mexico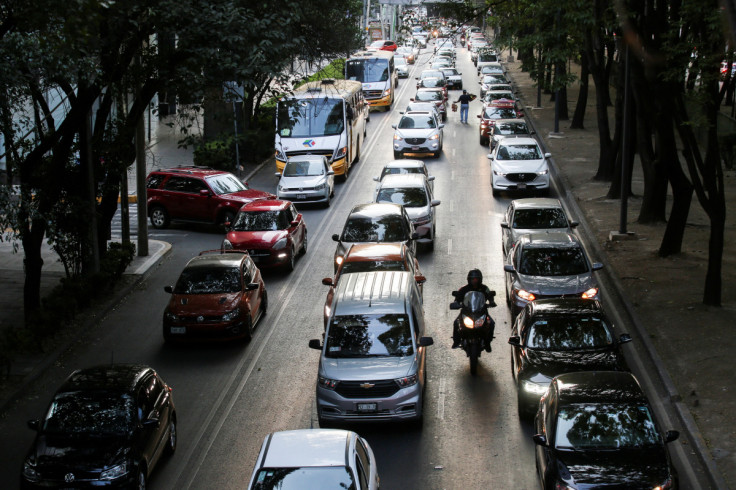 Mexico City is yet another city that suffers from air pollution due to vehicle emissions as one of the main contributors. In this city, there are large fleets of personal vehicles and bigger vehicles that combust hydrocarbons. Mexico City's geographical location in a valley also puts it in an area with reduced wind intensity, which prevents the diffusion of pollutants.
18.
Chongqing, China
The rapid rate of industrialization is a contributing factor to air pollution in cities like Chongqing, China. It has seen changes since the '80s, with energy usage in the city also increasing rapidly as a result. Because the energy was supplied using coal, the cheaper energy source, it led to high concentrations of pollutants in the air.
19.
Vancouver, Canada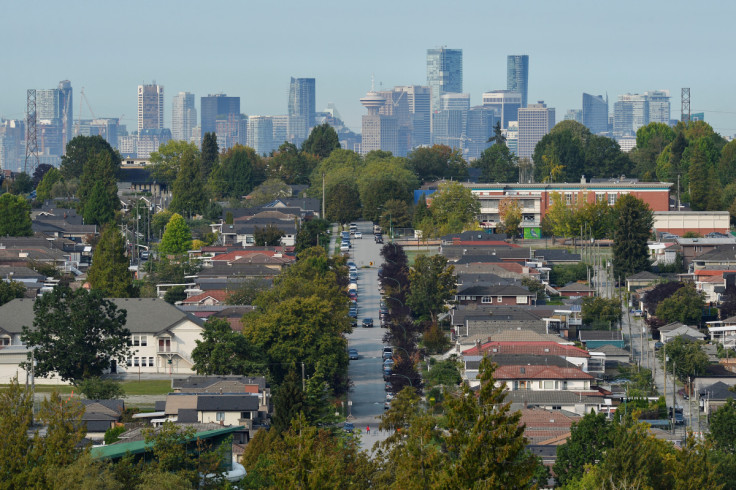 Vancouver's moderate levels of air pollution vary per season. There are fine particles in the air, as well as pollutants, that make for poor air quality. Vancouver's air pollutants include soot and ash from wildfires, which also travel to other cities. The wildfire in British Columbia that happened in the summer of 2018 set the record for dangerous wildfires, but over the years, the situation has gotten even worse due to climate change.
20.
Santiago, Chile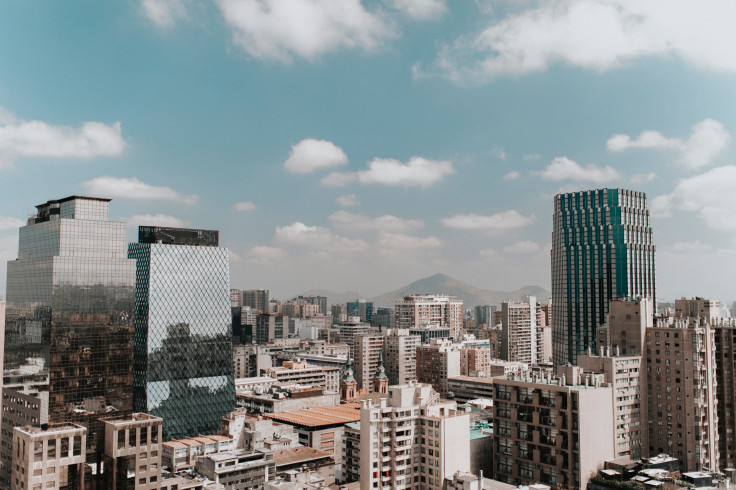 The city of Santiago in Chile is another city that has seen more air pollution as a result of industrialization. Vehicle emissions and power stations that burn fossil fuels are some of the major contributors to Santiago's air pollution. There's also agricultural burning. Environmental factors such as the climate in the region also impact its air quality.
21.
Kampala, Uganda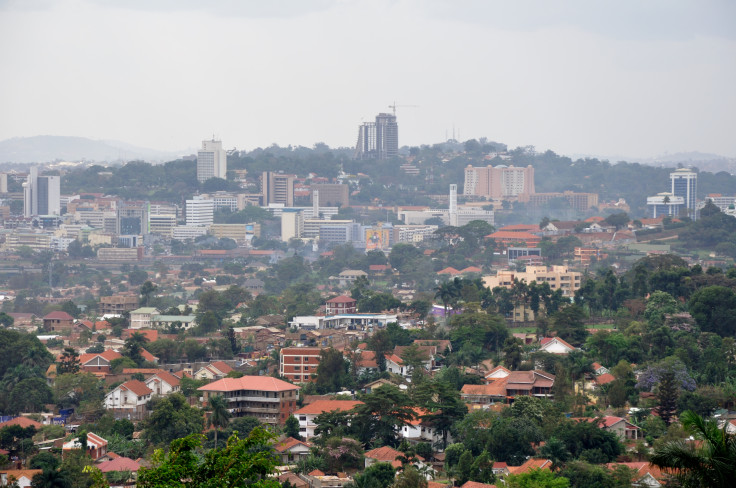 Similar to other cities that experience rapid urbanization, Kampala's air quality has suffered over the years. It is home to factories, power plants and industrial zones, which cause air pollution. As these developments aim to support the growing population of Uganda, it is expected that the air quality might get even worse.
22.
Krakow, Poland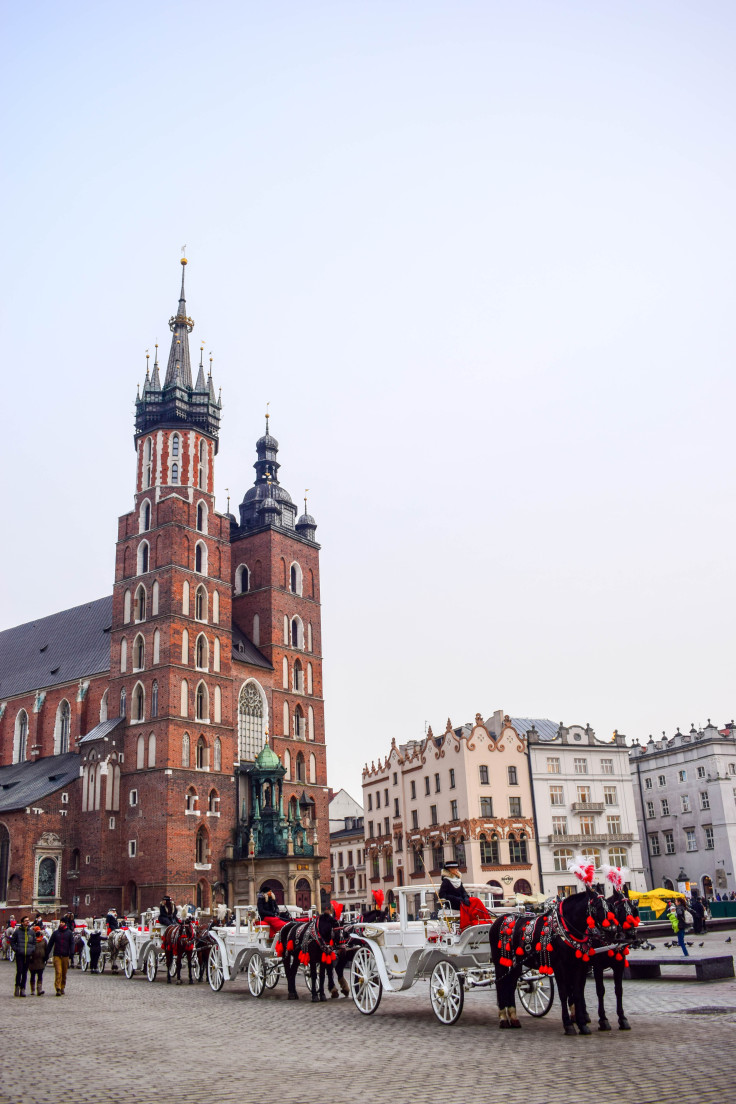 Krakow's air pollution is mainly attributed to the burning of low-quality coal in coal-fired stoves. The smog in the city is so bad that its blue skies visibly turn severely smoky right before the eyes of city residents. Vehicle emissions also contribute to this problem.
23.
Chengdu, China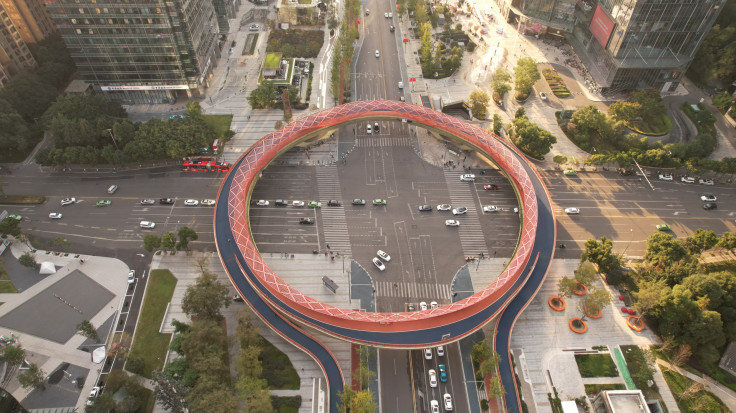 Another city in China made it to the list of the top 30 cities with the worst air quality. Chengdu's air pollution is also due to vehicular and factory emissions in the area. Coal burning is also still prevalent in Chengdu, which makes the air in the city a potential trigger for aggravated asthma attacks.
24.
Vienna, Austria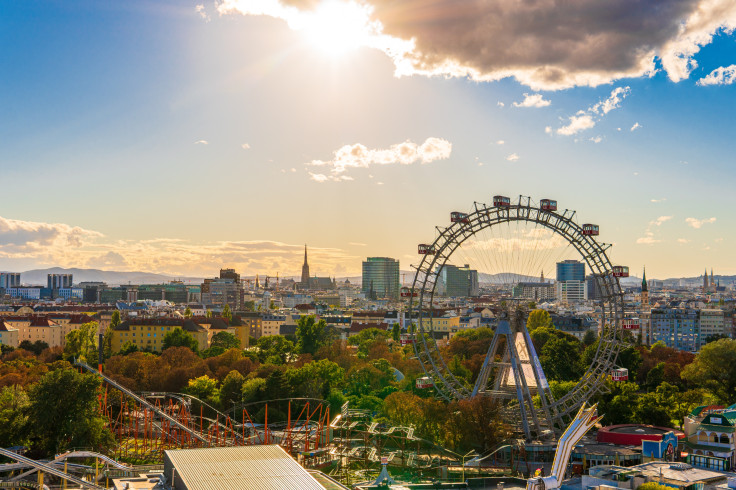 Vienna, Austria has a similar situation to cities whose pollutants are carried over from other areas. In its case, the particulate emissions that contribute to its air quality reach the city because of prevailing winds from the northeast or southeast. These particulates account for three-quarters of the accumulated pollutants in Vienna, with the remaining quarter coming from human activity in the city.
25.
Kuwait City, Kuwait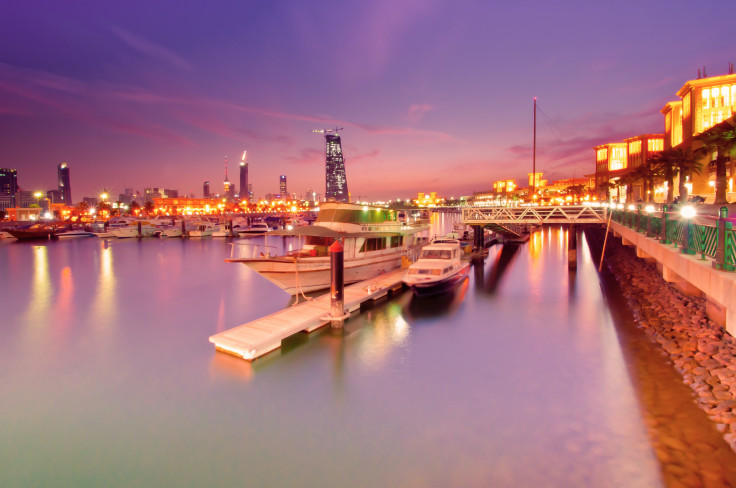 The city of Kuwait is home to natural resources that are extracted and exported, which contribute to the air pollution in the area. This also results in vehicular fumes and emissions from industrial activities on top of the personal activities of its inhabitants. There are over 4.1 million residents in Kuwait City, with more of them buying personal vehicles for transportation and consuming more energy at home.
26.
Krasnoyarsk, Russia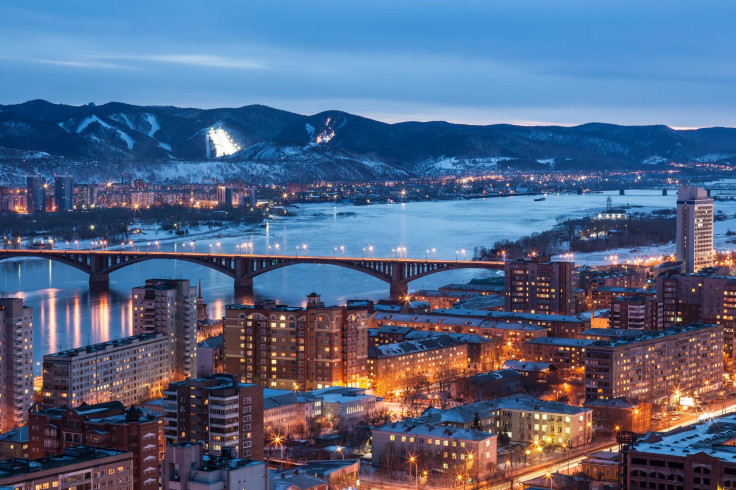 Russia's most polluted city in 2019, Krasnoyarsk, is in the top 30 most polluted cities in the world in 2023. As an industrial powerhouse, it is home to several factories and power plants, all of which emit pollutants into the air. The city also experiences extreme cold, low humidity and periods of no to very little wind — all resulting in pollutants building up in the city.
27.
Jakarta, Indonesia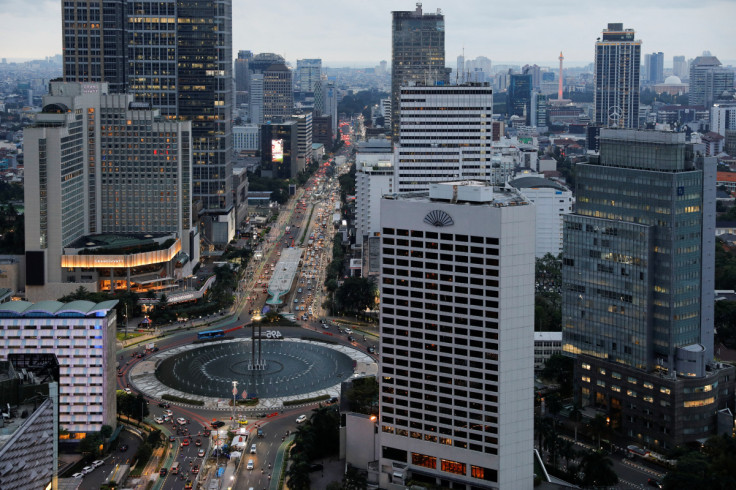 Jakarta's air quality was considered unhealthy in 2019 by the World Air Quality Index due to air pollutants from vehicles and factory emissions and the open burning of organic materials. It is still moderately polluted in 2023, with its large population contributing a huge amount of pollutants generated from human activity. Jakarta also has one of the worst traffic in the world, with its high volume of motorbikes, cars and trucks on the road.
28.
Pristina, Kosovo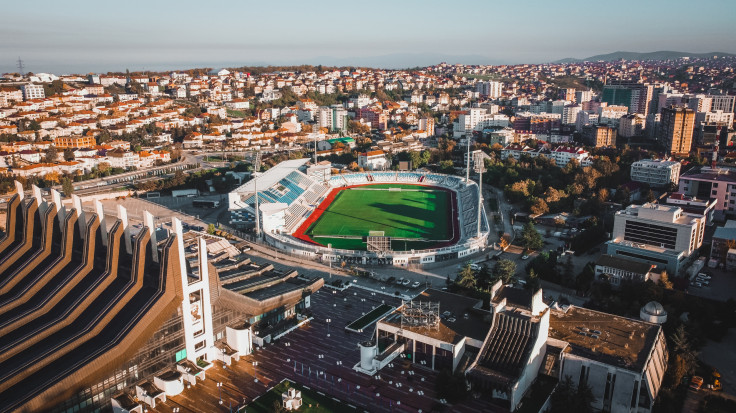 Pristina, Kosovo's air pollution can be attributed to power plants that rely on coal as a source of energy supply. Residential burning of coal, wood and other solid fuels also plays a part in its air pollution. According to estimates, almost 85% of heating in Kosovo is from firewood burning, which emits pollutants into the air in the colder season.
29.
Paris, France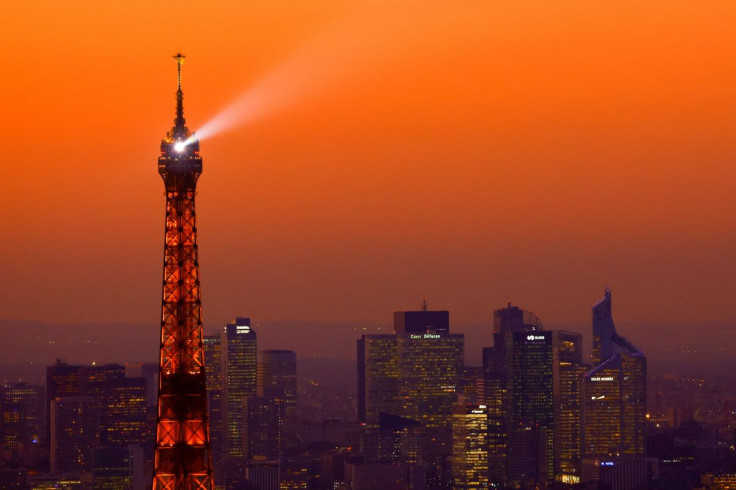 The air pollution in Paris, one of the most visited places in the world, is unsurprising due in part to transportation emissions. Another contributor is the industrial activity in the city as one of the major fashion capitals of the world. It is home to big brands, whose business establishments also need heating, as well as homes.
30.
Brussels, Belgium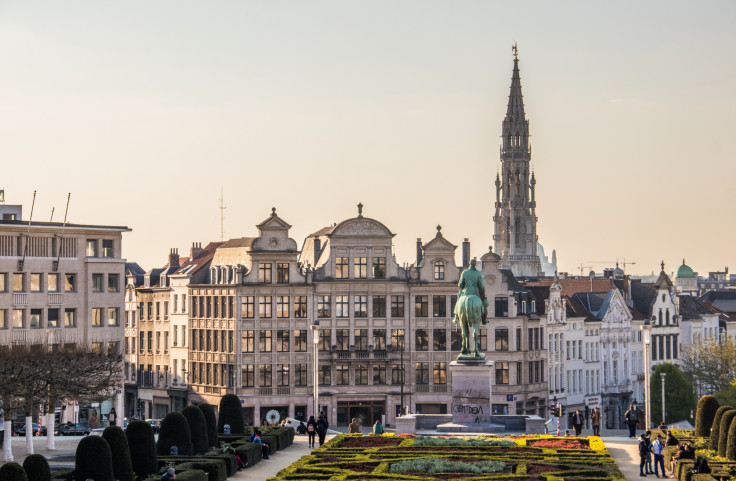 Brussels is also a high-traffic city in Belgium. The presence of too many vehicles in Brussels is one of the main contributors to its air pollution. Belgium joins other EU countries in experiencing poorer air quality due to the need for domestic heating and the high transport activity, energy production and energy consumption.
© Copyright IBTimes 2023. All rights reserved.