Bernard Arnault Business List: What Does The Second Richest Person Own?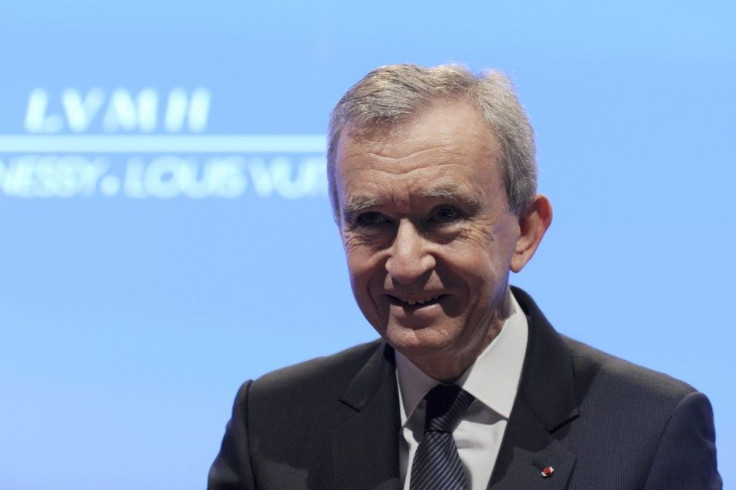 KEY POINTS
Bernard Arnault is the chairman and CEO of the luxury empire LVMH
Moët Hennessy Louis Vuitton (LVMH) is a luxury conglomerate built in 1987
Louis Vuitton is a luxury brand known for its premium quality leather products
Bernard Arnault is the chairman and CEO of the luxury empire LVMH. With a net worth of $186.9 billion, the French businessman is currently the second richest in the world, according to Forbes. Here is a closer look at the many brands he owns.
LVMH
The Moët Hennessy Louis Vuitton (LVMH) is a luxury conglomerate built in 1987 after the fashion brand Louis Vuitton and wine company Moët Hennessy merged. It owns at least 75 brands in six business groups, some of which are included in this list.
Louis Vuitton
Louis Vuitton is a luxury fashion brand known for its premium quality leather products emblazoned with the "LV" logo. Aside from bags and shoes, the company also produces jewelry, watches, sunglasses and other accessories.
Givenchy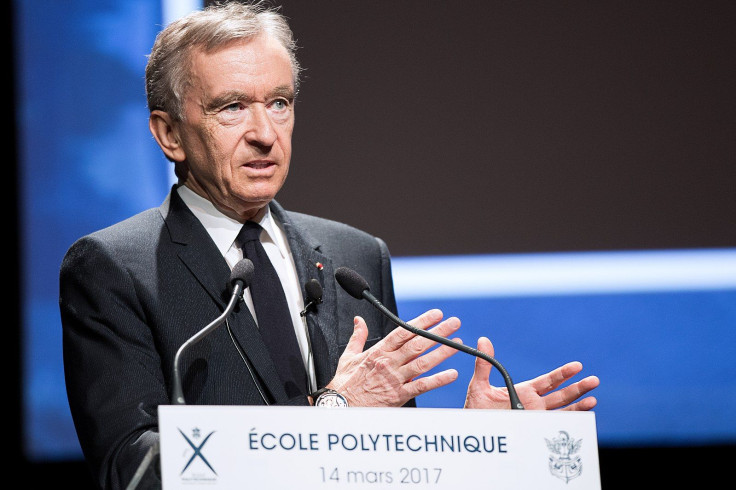 Most popular for creating Audrey Hepburn's iconic little black dress in "Breakfast at Tiffany's," Givenchy is one of the many luxury retail companies owned by Arnault's conglomerate. In 1988, LVMH acquired the brand, founded in 1952.
Dior
LVMH acquired the fashion house Christian Dior for $13.1 billion in 2017. The brand is best known for its gowns, handbags and shoes. The company has 198 stores worldwide and earns $64.2 billion in revenue.
Tiffany & Co.
Bernard Arnault has also recently acquired jeweler Tiffany & Co. for $15.8 billion, described as the most expensive deal in the history of the luxury sector. Bernard's son Alexandre is the executive vice president of the brand.
Gucci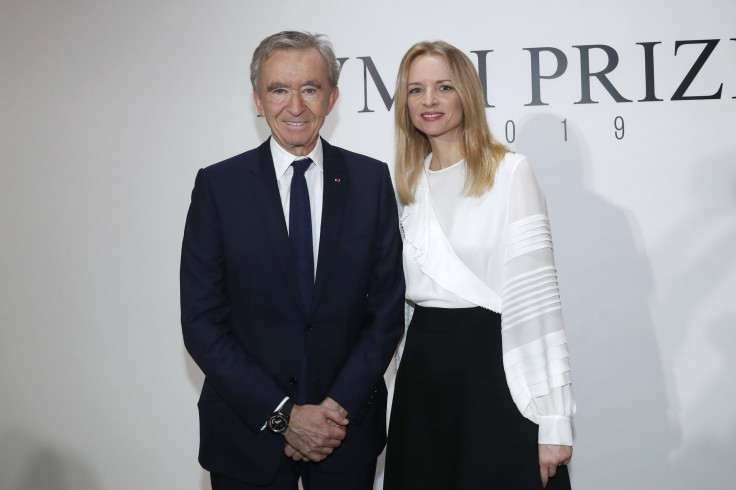 Italian luxury fashion brand Gucci is also part of the LVMH empire after the conglomerate acquired a 34% stake for $1.4 billion, according to The Richest. Originally recognized as a "geek-chic" brand, Gucci has around 487 shops and made $10.11 billion in sales by 2019.
Le Bon Marché
Founded in 1838, Le Bon Marché is known as the first and most iconic department store in Paris. It is a high-end shop in Paris that offers a prime selection of goods from top brands. The company became part of the LVMH Group in 1987.
Dom Pérignon
Dom Pérignon is a champagne company that was one of the first brands of Moët Hennessy. The company is one of the oldest in Arnault's LVMH portfolio. Their products are only available as vintage and made from the best grapes, as stated on LVMH's website.
Hublot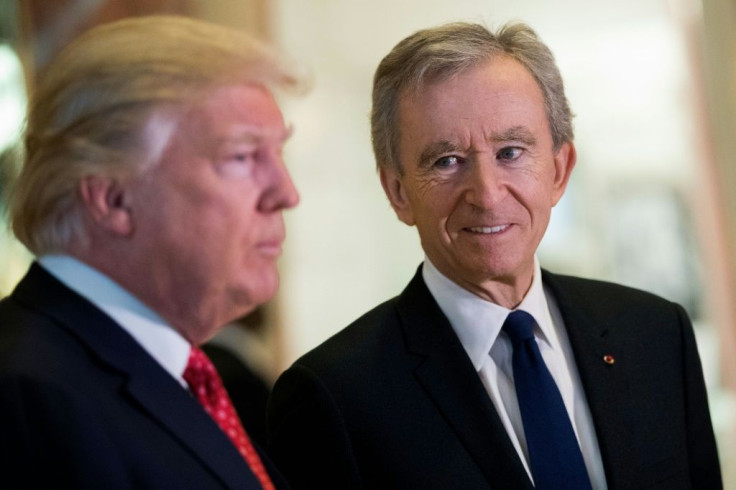 Hublot is a Swiss luxury watch brand founded in 1980. Arnault bought the company from founder Carlo Crocco in 2008 for an undisclosed amount. The brand is best known for its "big bang" chronograph.
Celine
French luxury fashion house Celine was founded in 1945. The brand now has 178 stores worldwide and releases four collections in a year. The company carries a wide range of leather goods, handbags, shoes and jewelry.
Hennessy
Cognac brand Hennessy is one of the most famous liquor brands in the world. Founded in 1765, the company capitalizes on its 250 years of experience and tradition in creating high-quality cognac.
Marc Jacobs
Marc Jacobs is a luxury retail and cosmetics brand founded by a former Louis Vuitton creative director. Since its establishment in 1984, the brand has been a key player in the fashion industry and known for mixing tradition and innovation.
Benefit Cosmetics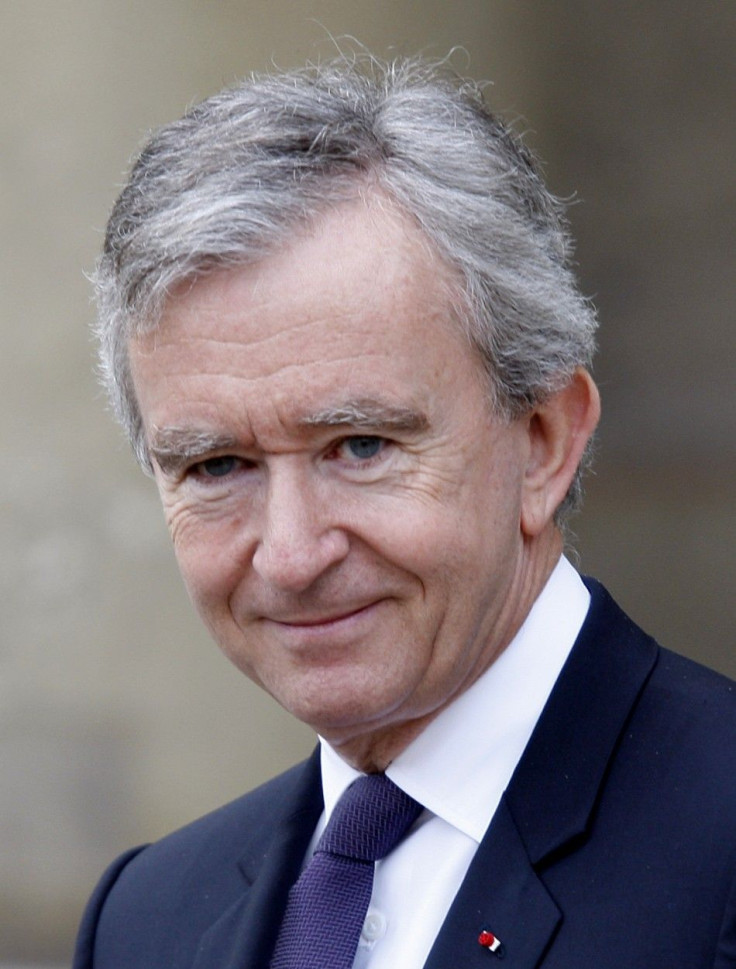 Benefit is a cosmetics company founded in 1976 in San Francisco, California. The cosmetics firm is well known for its creative brand storytelling and unique packaging. Their makeup lines are sold in Sephora, another LVMH brand.
Sephora
Sephora is a global beauty store founded in 1969. The cosmetics chain was acquired by the LVMH Group in 1997 and now carries various luxury brands, including Fenty Beauty by Rihanna and Kat Von D.
Moët & Chandon
Moët & Chandon is one of the most popular champagne brands in the world. The company was established in 1743 and acquired by LVMH in 1987. The company has wineries in California, Australia, Argentina, Brazil, China and India, according to LVMH's website.
TAG Heuer
Established in 1860, TAG Heuer is known as one of the pioneers in watchmaking. The luxury chronograph watch brand also makes other accessories, including eyewear. The iconic brand launched its first luxury connected watch in 2015.
Fendi
Italian luxury fashion brand Fendi is most popular for its fur and leather goods. Established in 1925, the renowned fashion brand has 54 years of collaboration with German designer Karl Lagerfeld, described by LVMH's website as "longest in fashion history between a designer and a maison."
Fresh
Fresh is a cosmetics brand best known for its wide variety of natural cosmetic products. The cosmetic brand was launched in 1991 in Boston and acquired by LMVH in 2000. Fresh products are sold in Sephora.
Bulgari
Prime jewelry brand Bulgari is known for its luxury watches and diamond necklaces. The brand was founded in 1884 and sold to LVMH in 2011 in a $5.2 billion deal, including them in the conglomerate's Watches and Jewelry Group.
Veuve Clicquot
Another champagne brand under LVMH's Wines & Spirits House, Veuve Clicquot is an iconic brand in the sector. The company was founded in the late 18th century and bought by Louis Vuitton in 1986, a year before its merger with Moët Hennessy.
Kat Von D Beauty
Founded in 2008 by tattoo artist Kat von D, cosmetics brand Kat Von D Beauty is known for being 100% vegan, cruelty-free and sustainable. The company is now owned by Kendo, LVMH's beauty incubator, after founder Kat von D left the company.
Le Parisien
Le Parisien is one of the most popular newspapers in France. Founded in 1944, the news media brand has a monthly reader of 18 million in the paper's different formats. LVMH's website says Le Parisien has 15 million unique visitors on their website and mobile app.
Rimowa
Luggage company Rimowa is currently managed by Bernard Arnault's son Alexandre. The company, founded in 1989, was acquired by LMVH for $700 million. The brand rose to fame when it released the Supreme luggage collection in 2018.
Fenty Beauty by Rihanna
Fenty Beauty by Rihanna is a luxury clothing and cosmetics brand acquired by LVMH in 2017. Championing the beauty of women, the pop star released a 40-shade range of foundations through the brand.
© Copyright IBTimes 2023. All rights reserved.