Top 50 Greatest NBA Players Of All-Time: Where Jordan, Kobe, LeBron And Bird Land On The Basketball List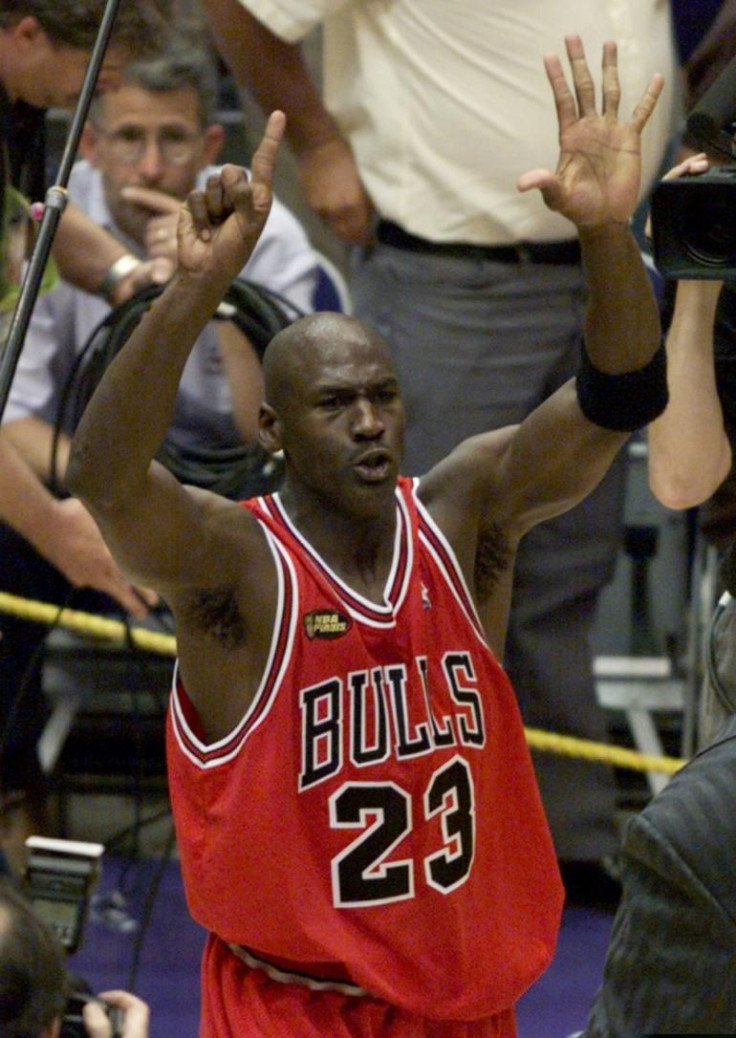 With the 2015 NBA Finals getting underway, this might be an ideal time to recall the great players who have come and gone. How players stack up against the all-time greats is always a conversation starter, and no doubt when the Golden State Warriors and Cleveland Cavaliers meet on Thursday night, there will be talk about how LeBron James compares to Michael Jordan.
But there is more to greatness than just perimeter players soaring through the air, and counting one player's championship rings over another. That's why we've decided to make the always futile attempt of ranking the 50 greatest players over the nearly 70 years of the best basketball league in the world.
There is no secret that that ranking one player over another is open to great contention, as the criteria is so subjective. What determines greatness? How does one measure the greatness of a shooting guard against the greatness of a center? Is there an inherent bias towards a player who is fluid and stylish over a player who is fundamentally sound and quietly efficient?
These rankings take into account a player's worth based on their demonstrated talent level, their team's success relative to the surrounding talent, how they dominated their era, as well as their scoring ability, defense and intangibles.
The most glaring difficulty is comparing, say, a post player from the 1960s to a perimeter player in 2015. The game has changed dramatically from an era when players like Oscar Robertson were averaging over 45 minutes per game. Today coaches are chided for overworking the team's best player.
Indeed, watching an NBA game from the 1950s and 1960s is quite different than watching contemporary basketball. Prior to the 1966-67 season, there were less than nine NBA teams, which allowed for deeper rosters. The league would eventually expand to 30 teams, and see an influx of foreign players.
While the number of championships a player won is often an important way to judge a player's worth, it also needs to be taken with a grain of salt. The Boston Celtics were so loaded with talent that they had eight Hall of Famers on their 1962-63 roster, and therefore denied dozens of excellent players of that era the opportunity to add to their legacy by winning a title. Boston won 11 titles between 1957-69, which prevented greats like Elgin Baylor from taking home a ring, and there is no denying how skilled a player Baylor was in the 1960s.
Between 1980 and 1998, only six teams won titles. That made things difficult for players like Karl Malone and Charles Barkley, who were outshined by Magic Johnson, Larry Bird, Michael Jordan and Hakeem Olajuwon.
Statistics can also be misleading. What constitutes an assist has changed over the years, the rims were also much less forgiving before breakaway rims, the three-point line created more scoring opportunities for players after 1979, and players have seen their scoring averages shift when they were teamed with another superstar. Shaquille O'Neal and Kobe Bryant scored less when teamed together, but they also made four appearances in the Finals, winning three.
A player's longevity and peak are also important factors. Olajuwon seemed to go from a very good player to a superstar in the 1992-93 season and he maintained that form for the next three seasons to establish himself as one of the all-time great centers. He remained an effective center until age 36. Meanwhile, Bird struggled to play full seasons in the later part of his career due to back problems.
Let the debate begin. Here is our list of the top 50 NBA players in history:
1) Michael Jordan There aren't enough superlatives to describe him. Unquestionably the greatest perimeter scorer in history, Jordan defined the 90s as a six-time champion after dropping jaws with his raw scoring ability in the 80s. The Chicago Bulls legend had amazing coordination and balance, making his style of play a pleasure to watch. An elite defender, he made the All-Defensive First Team nine times. To top it all off, he hit numerous clutch shots and never lost in the Finals. Few players have ever played with as much fierce competitive spirit. Jordan, perhaps to a fault, was extremely demanding of his teammates to compete at their highest level.
2) Wilt Chamberlain It's tempting to put Chamberlain at No. 1 simply because his accomplishments almost seemed impossible, and because the rules were changed to prevent him from dominating so much. The remarkably athletic center once led the NBA in scoring with a 50.4 scoring average, and once led the league in total assists (702). Even in his final season, at age 36, Chamberlain played all 82 games and averaged 43.2 minutes per game and led the league in field-goal percentage (72.7) and rebounding (18.6). Not only did he score 100 points in a game, Chamberlain also had a 55-rebound game against the Celtics. Imagine if the NBA recorded blocks back then.
3) Kareem Abdul-Jabbar A seemingly unstoppable sky hook helped him win six titles after winning three titles in college. Perhaps the most amazing stat for the all-time leading scorer is 19: that's the number of Abdul-Jabbar's All-Star Game appearances. A consummate professional, the Lakers long-time captain made the players around him better with his low-post defense that started fast breaks and his ability to convert important shots. Though he often looked too relaxed with his effortless style, the all-time leading scorer was also a hard-nosed player who wasn't afraid to be physical.
4) Bill Russell The greatest winner in team sports, Russell is also easily among the smartest players to have ever laced up high tops. Behind 48 minutes of intense concentration a game, Boston won 11 titles with the hard-working Russell at center. An impeccable rebounder and defender, perhaps no player competed with more focus. Russell was an exceptional teammate, doing whatever his team needed to win. Though he was surrounded by Hall-of-Famers, Russell was the glue that kept the Celtics together. It's highly doubtful any player comes close to replicating his championship success.
5) Oscar Robertson Not blessed with the same athleticism as Jordan, Robertson was perhaps the craftiest player in NBA history. He managed to average a triple-double one season, as his 6'5 height didn't prevent him from grabbing 12.5 rebounds a game in 1961-62. He also nearly accomplished a triple-double average in four other seasons. Robertson was brilliant at creating his own shot and using angles to avoid defenders as he would go on to average better than 30 points per game for six seasons, and lead the league in assists in seven seasons. His combination of points and assists is unprecedented.
6) Magic Johnson A point guard in a power forward's body, Johnson had perhaps the best court vision in NBA history. The Lakers trusted No. 32 with the ball when the game was on the line to either find the open man, or hit the game-winning shot, which he did on countless occasions. Like Jordan, Russell, and a certain rival from French Lick, Johnson was obsessed with winning. During the fast-break '80s, he was better than anyone at leading the charge in transition. Like Robertson, Johnson had little trouble grabbing rebounds and assists, recording triple-doubles rather routinely. Had his career not been cut short, Johnson would almost certainly be the all-time assist leader, since he still has the highest average (11.2).
7) Larry Bird One of the great sharpshooters of all-time, Bird was also one of the game's best passers. An under-rated defender, Bird is remembered as a fierce competitor who often dove on the court and into the stands for loose balls. Like his contemporaries Johnson and Jordan, Bird's competitive spirit was legendary. He despised losing, and he played like it. A superstar scorer on a team of scorers, Bird had a knack for finding inventive ways to put up points while never compromising the Celtics' chances of winning.
8) Kobe Bryant* Perhaps he would have been better off playing in a different era. Bryant's name will always be linked to Jordan, as he attempted to surpass his idol's accolades. It always seemed like a futile attempt, considering Jordan's far-reaching influence on the game, and how fans always side with the original over the next guy. But Bryant's achievements can't be diminished or downplayed. He's No. 3 in scoring, has five titles, 17 All-Star Game appearances and nine All-Defensive First Teams to his credit. While he didn't surpass Jordan in most people's minds, he has been a memorable and ruthless competitor.
9) Tim Duncan* He's an example of a quiet player who never posts eye-popping statistics or jaw-dropping dunks, but does what's most important: win. Duncan was the key figure in five San Antonio Spurs titles, and what's particularly impressive is that they came 15 years apart. Like Abdul-Jabbar, Duncan comes up big on both the offensive and defensive lanes. There has never been anything flashy about him, but the fundamentally sound big man has flashy rings to show for it. When he retires, he will be remembered as one of the greatest scorers and rebounders ever.
10) LeBron James* Among the most athletic players in NBA history, James is the definition of a full-court player and often plays like a combination of Jordan and Johnson. He is a force on both sides of the court, and continues to add to his legacy with an impressive streak of reaching the Finals. He can move up this list if he continues to win and post similar statistics, but he has already accomplished so much. On top of his high scoring seasons year after year, James is an under-appreciated passer with the court vision of a veteran point guard.
11) Elgin Baylor A once-in-a-generation player, Baylor revolutionized the swingman position. He enjoyed a stellar career with the Lakers, and dazzled the league with his all-around game. He destroyed defenses with often unstoppable scoring outbursts, and was also an excellent rebounder and facilitator. Few players could score like Baylor.
12) Jerry West A complete shooting guard with brilliant touch, he is still one of most versatile perimeter players in history. Mr. Clutch also played with complete desperation, unwilling to accept defeat. West had little trouble scoring with his 27 points-per-game average, and was a premier sharpshooter.
13) Shaquille O'Neal An absolute monster in the paint, O'Neal terrorized post defenders with his brute strength. He also had tremendous athleticism for a player his size. Shaq never quite got the respect he deserved despite winning four titles. There may not ever be a player like him again.
14) Hakeem Olajuwon Among the most graceful and agile centers in NBA history, Olajuwon often seemed unguardable with his low-post moves and impeccable footwork. He was also a legitimate superstar on defense. The Dream might actually be the most under-rated player on this list.
15) Julius Erving A high-flying scorer, Erving was among the most entertaining players to ever play. Dr. J played with a fluid style that that the league had never seen. He made everything look easy, and poured in points in both the NBA and ABA. In his final season, Erving averaged 18.9 points per game at age 36.
16) Karl Malone Perhaps the most consistent player in NBA history, Malone was a scoring machine that averaged 20 or more points per games in all but two seasons of a career that ended at age 40. No forward ran the pick-and-roll better than Malone. The Utah Jazz were always an elite team with the Mailman.
17) Bob Pettit Perhaps the first truly great NBA player, Pettit dominated the competition with a wide array of shots. He was a big man who was unafraid to play on the perimeter, Pettit shot and penetrated with equal efficiency.
18) John Havlicek An all-around player, he won eight titles with two vastly different Celtic rosters. Played excellent defense, and scored in multiple ways as a shrewd swingman. Hondo was extremely durable, as well, playing 16 seasons and leading the NBA in minutes played twice.
19) Kevin Garnett* Despite playing with a rather weak supporting cast in the early stages of his career, Garnett's teams are often competitive due in part to his intense defense and versatile scoring. A 15-time All-Star, he has enjoyed a long and effective career.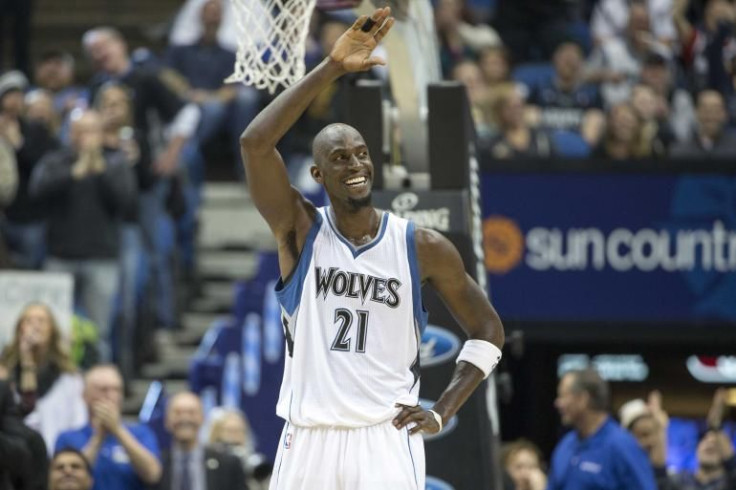 20) Moses Malone A thoroughly dominant big man who drove post defenders nuts in the paint, including Abdul-Jabbar. Rarely flashy, the hard-nosed and stubborn Malone was a steady force for most of his 20-year career. In the early 80s, he seemed to just score at will.
21) Rick Barry An impact player on both sides of the court, Barry had impeccable basketball instincts. He averaged over 30 points per game four times, and led the NBA in steals one season. A fierce competitor who was slick with the ball, he also is one of the game's greatest free-throw shooters.
22) Bob Cousy Helped define the point-guard position, playing facilitator to the great Celtics teams of the 50s and 60s. Cousy had eight consecutive seasons leading the league in assists, and often outscored Russell. The creative playmaker was about as reliable as they come.
23) Isiah Thomas One of the rare point guards who put up big points, assists, steals, and was also clutch. It's hard to imagine the Bad Boys going deep in the playoffs without Zeke. Thomas had the heart of a champion and his teammates fed off his energy.
24) Elvin Hayes A 12-time NBA All-Star who effortlessly scored, Hayes barely missed any games over his 16-year career. The Big E nearly had 12 straight seasons averaging 20 points or more per game. He was a stalwart for the Rockets and Bullets.
25) Kevin McHale A consistent scorer and a very tough defender with his long arms, McHale was a big reason the Celtics were so successful for an entire decade. He seemed to have every post move that existed. Remembered as a great Sixth Man, there were few power forwards who dominated like McHale.
26) Charles Barkley More athletic than many give him credit for, Barkley was consistently one of the best rebounders in the NBA despite barely being 6'6. He remained a highly effective scorer into the later part of his career, and even after injuries. In his prime, Barkley was burdened by a rather weak supporting cast.
27) Dolph Schayes Great rebounder and scorer, Schayes was an extremely dedicated and hard-working player who appeared in 706 consecutive games. A legitimate scoring superstar of his era, Schayes was also one of the first great free-throw shooters.
28) Dirk Nowitzki* Arguably the best player to transition from a foreign country to the NBA, Nowitzki can flat out score. A sharpshooter with post moves, he has been a dominant force, averaging better than 20 points per game in 13 seasons and helping the Dallas Mavericks win their only NBA title.
29) George Mikan Basically defining the role of the center, Mikan dominated the competition in six seasons with the Minneapolis Lakers. He led the league in most statistical categories, and his teams regularly won titles.
30) Walt Frazier A classic floor general, "Clyde" provided the framework for how most point guards in the 80s and 90s would play. Played tough defense, and was a steady presence for a New York Knicks team that won two titles.
31) George Gervin Few players on this list were as inventive or as improvisational as the Ice Man. He could score in many ways, and made it all look so effortless. Led the NBA in scoring for four seasons, and always had a strong field-goal percentage.
32) John Stockton The all-time assists and steals leader did so many things right: distributing, shooting, defending and leading. Forever linked with facilitating Malone, Stockton deserves more recognition as a scorer, shooting better than 46 percent from beyond the three-point line in one season, and having a career field-goal percentage of 51.5 percent.
33) Paul Arizin A big-time scorer and rebounder, Arizin dominated the 50s as the league's best perimeter scorer. With the exception of his rookie season, Arizin never averaged less than 20 points per game. His lowest season-rebounding average was 7.4, which is quite good for a swing man.
34) Willis Reed In an era that included Chamberlain, Abdul-Jabbar and Russell, the Knicks big man held his own against the greats. Reed's career was cut short due to injuries, but he was a hard-nosed defender and rebounder who was an integral contributor on a balanced Knicks offense.
35) Sam Jones His less-than-spectacular scoring numbers are extremely misleading, having played alongside so many superstars. A fundamentally strong shooting guard, Jones did what the Celtic needed from him to win, which usually consisted of hitting his outside shot and tenancious defending against opponents' top guards.
36) David Robinson In his prime, Robinson seemed to single-handedly make the San Antonio Spurs an elite team. His productivity dipped after back and foot injuries and with the emergence of Duncan, but that doesn't diminish Robinson's accomplished resume. The Admiral put up huge stats in points, rebounding and blocks.
37) Earl Monroe His scoring dipped when he left the Baltimore Bullets as the go-to guy, for the deep and balanced roster of the New York Knicks. "Earl The Pearl" was gifted in both the full-court game, with his keen court vision, and the half-court game, with his patented spin moves and cuts to the hoop. A smooth player, he was adept at creating his own shot.
38) Hal Greer The high-scoring combo guard even put up big points playing alongside Chamberlain. Greer wanted to be remembered for his consistency, and he accomplished that feat, averaging better than 18 points per game in 11 consecutive seasons and making 10 All-Star Game appearances. He was also a key contributor on the 1966-67 Philadelphia 76ers, one of the best teams ever.
39) Jerry Lucas Remembered by many for helping lift the Knicks in the early 70s, Lucas spent a large portion of his career as one of the most accurate shooters in the NBA. The efficient power forward's legacy might be his work on the glass, with only Chamberlain and Russell overshadowing Lucas in rebounds in the 60s. Lucas had consecutive seasons of averaging better than 20 points and 20 rebounds.
40) Scottie Pippen He took a secondary role to the greatest player in history, and in the process, Pippen helped the Bulls win six rings. One of the best defenders of the 90s, the versatile Pippen was also able to penetrate past opponents and effectively play full-court basketball. He was also an under-rated rebounder.
41) Dave Cowens A workhorse big man with plenty of offensive skills, it's hard to find another player who worked as hard on the board. In his first eight seasons, Cowens never averaged less than 13.9 rebounds. A crucial player on the Celtics' two titles in 1974 and 1976, Cowens' career ended a little early, but he left his mark.
42) Jason Kidd Brilliant court vision and passing skills made Kidd one of the most valuable floor generals since Magic. A top defender, Kidd often led by example as a leader. After mainly playing a facilitating role, he developed into an aggressive scorer with the Phoenix Suns and New Jersey Nets.
43) Pete Maravich A bonafide talent, Pistol Pete was a wizard with the ball. He could create his own shot and make some absolutely dazzling passes. A big-time scorer who could shoot the lights out, Maravich would have thrived with the three-point line.
44) Dwyane Wade* An undeniable talent from the start of his career, Wade burst on the scene as a combo guard who can score and facilitate. Behind his sheer talent, defense and leadership the Miami Heat won their first title in 2006. Wade also played a key role in winning back-to-back titles in 2012 and 2013, as well.
45) Nate Thurmond He did so many of the little things right. Thurmond was an excellent passer and defender, which was important in his era. Lean and mean, he also put up some impressive stats, like four straight seasons of averaging at least 18 rebounds, and five straight seasons of over 20 points per game. Thurmond was also an elite shot blocker and had a high basketball IQ.
46) Lenny Wilkens A total-package point guard, Wilkins was an elite defender who posted solid scoring numbers throughout his career. One of the more reliable playmakers of all-time, Wilkens would have thrived if he was surrounded by better talent.
47) Bill Sharman Like so many members of the Celtics' Dynasty, Sharman was overshadowed by his talented collection of his teammates like Russell and Cousy. Sherman was a ruthless sharpshooter, and one of the best defenders of his era.
48) Patrick Ewing Averaging 20 points or more a game over 13 consecutive seasons is quite an accomplishment. Despite being overshadowed by Olajuwon, Shaq and Robinson, Ewing was just as consistent as those players, if not more. Perimeter players thought twice about penetrating on Ewing, but he still averaged 2.4 blocks over 15 seasons.
49) Clyde Drexler "Clyde the Glide" couldn't win a title in his prime with Portland, but the Trail Blazers were always among the elite teams in the league. An excellent scorer and rebounder, Drexler was also a very good defender, averaging two or more assists in seven seasons. He only failed to average better than 17 points per game in his rookie year.
50) Gary Payton "The Glove" was one of the greatest defending point guards of all-time. But there was more to Payton than just being a lockdown defender. He had a knack for scoring, and competed with a lot of intelligence as an all-around savvy player.
*Active player in the 2014-2015 season
FOR FREE to continue reading
✔️ Unlock the full content of International Business Times UK for free
offer available for a limited time only
✔️ Easily manage your Newsletters subscriptions and save your favourite articles
✔️ No payment method required
Already have an account?
Log in
© Copyright IBTimes 2023. All rights reserved.