Top Reputation Management Companies For 2023
One way of beating your competition is through online reputation management. The internet is a vast source of information about your company. It needs to remain positive.
Why reputation is important in business?
The Merriam-Webster dictionary describes reputation as the overall quality or character seen or judged by people. This includes how your employees, company stakeholders, customers, and the public view your company. Having a good reputation builds trust in your company's products or services. Trust builds brand loyalty leading to greater profits.
According to a survey by PwC Global Consumer Insights, 60% of American consumers stated they would not purchase a product or service from a company that they did not trust. Furthermore, the World Economic Forum states one-quarter of a company's market value can be directly related to its reputation.
Why do you need reputation management?
Every day, millions of customers and potential customers use the internet to search for information. These searches reveal everything about your company that is online. This includes both positive and negative information.
There will be positive reviews left by customers on Google, the Better Business Bureau, and social media such as Twitter, Facebook, and Instagram. Positive articles written by journalists and bloggers, comments on forums, and professional photos that capture your company's image are a big plus.
Why do you need reputation management? You may be thinking, "My company has a wonderful reputation." The truth is, you'll want to keep it that way. Here's why. PwC Global Consumer Insights survey revealed 59% of shoppers begin their quest by browsing online. These customers are looking at reviews at a rate of 97%.
Online searches can also reveal customer complaints, uncomplimentary new stories, and negative social media chatter. Unflattering photographs can be embarrassing. Personal and potentially damaging information about the people who work within your company, or situations that have occurred can quickly damage your company's reputation in the eyes of the public.
What is the importance of managing an online reputation?
When customers are happy with a product or service, they are less likely to leave a review. However, more people are leaving negative reviews. Reputation management allows you to quickly address this. Potential customers who view negative feedback in any form may go elsewhere. Immediately dealing with complaints can also turn a negative customer experience into a positive one.
On the flip side, negative reviews also helps to identify a problem with your product or service. This feedback is invaluable!
The Top Five Reputation Companies in the World
1. Best Overall Reputation Management Company: Reputation Defender by Norton

Reputation Defender by Norton, part of Gen Digital Inc., a global leader in Cyber Safety believes that everyone deserves to be represented fairly online. With over a million users in 150+ countries, Reputation Defender by Norton defends the good name of both individuals and businesses. As one of the first companies offering expert online reputation management services, the company is a model of ethical, effective solutions.
There is a product and service for every level of business from Reputation Defender by Norton. First, Defender® the company's flagship offering helps with the mammoth task of controlling search results for people and businesses. Positive materials are pushed forward, while the negative is suppressed. ReputationGrower is a must-have personal branding, presenting a well-rounded blend of both accomplishments and activities for the user that also ranks well in Search Engines.
With ExecutivePrivacy your company will be able to remove data about individuals and stakeholders that may be sensitive. Finally, Defender® Elite takes on challenging cases tackled by its elite team of highly trained reputation experts. Complex cases are resolved by the company with multi-prong customized solutions with technology built for the purpose.
2. Best Full-Service Reputation Management Company: NetReputation

NetReputation takes the hassle out of monitoring online reputations for personal and business brands. By focusing exclusively on reputation management without diverging into other areas, NetReputation can help you achieve measurable results within a 30-day window.
An initial five-step approach fixes reputations immediately. Then the company enlists top industry practices to maintain it. Think full-service online reputation management including building high-ranking content, removal of content, review management, promotion, reputation branding, and monitoring.
Creating positive results, while eliminating negative reviews and chatter, NetReputation has been in business for more than a decade. To date, NetReputation, the experts in online reputation management, has helped over 50,000 customers maintain their brand's image, building trust, and increasing customer loyalty. While other reputation management companies may dabble in a bit of everything, NetReputation uses a laser-like focus on one thing—your reputation.
3. Best for Quick Reputation Recovery: InboundJunction

Serving companies since 2013, InboundJunction uses its power in public relations to control a business's online presence. This is achieved through publicity, mindfully representing each company's individual niche, implemented by top journalists, bloggers, and publications.
InboundJunction also shines in content amplification, Search Engine Optimization (SEO), link building, influencer marketing, and review management. Through these endeavors, the company controls the conversation for the businesses they represent replacing problematic content with positive media presence. The Tel Aviv-based company, with just 25 employees has completed over 147 projects for 300 customers. InboundJunction offers solutions for B2B, and B2C, enterprises, and startups.
4. Best for Small Businesses: Thrive

Thrive is small business orientated. This is the place to start if you are looking to generate positive reviews for your business, win new customers, and downplay the negative. This multi-service agency offers other services for a one-stop shop. Think web design, digital marketing, social media marketing, E-commerce, and Amazon marketing. Headquartered in Arlington, Texas, Thrive has offices across the United States.
5. Best for Individuals: Rhino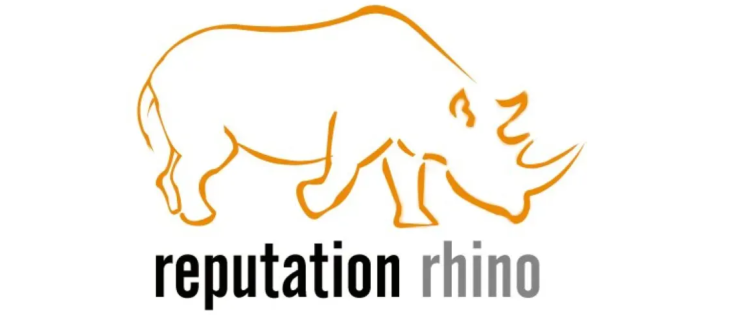 As a small company based in New York, Rhino has a low starting price of just $1000. This makes the company a perfect starting point for individuals without breaking their pocketbooks. Rhino offers online services to small and medium-sized companies, with a money-back guarantee. Rhino's superpower is its ability to remove negative reviews and other content from sites such as Google Images, Glassdoor, and Ripoff Report.
Conclusion
People are talking about your brand, products, and services online. In today's ever-changing online world, it is more important than ever to control the narrative. Make it a positive one with reputation management.
© Copyright IBTimes 2023. All rights reserved.